Cakes with delicate banana cream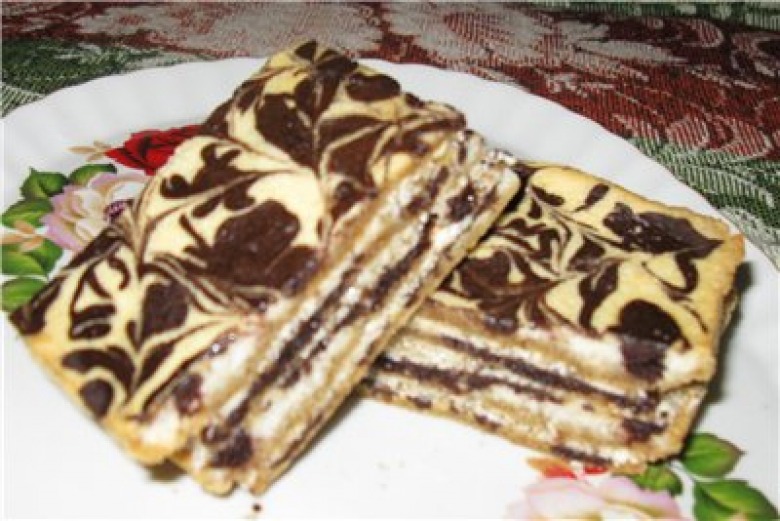 Ingridients
Dough:
2 шт.
3 spoon
30 g.
1 tsp.
cream:
50 g.
1 шт.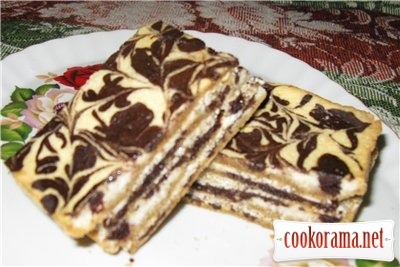 Preparation
Dough: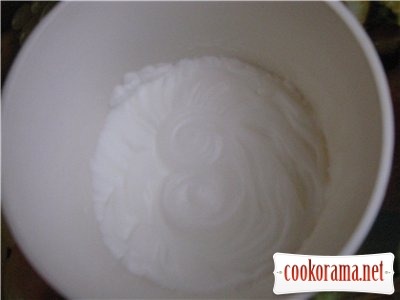 Whip up egg whites with pinch of salt until tough foam. Add flour and powder, carefully stirring,so that te mass is not fall, upward. Take 3 tablespoons of dough and add cocoa, stir well. Take not big form 25 х 25 sm. Lay baking dish with paper, pour white dough,smooth.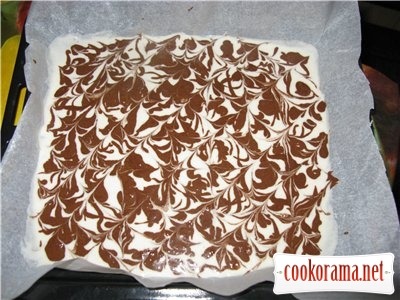 Now pour brown dogh carefully with spoon and draw a picture with toothpick. Bake for about 15-20 minutes at 170 degrees C.
Cream: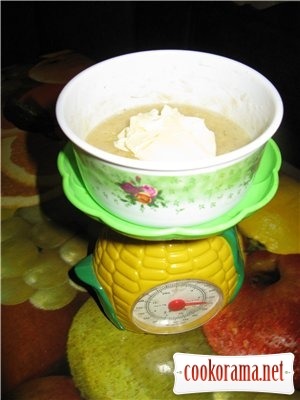 Cut banana into pieces, add sugar and whip up with mixer or blender. Add butter and whip up again. Put in a refridgerator.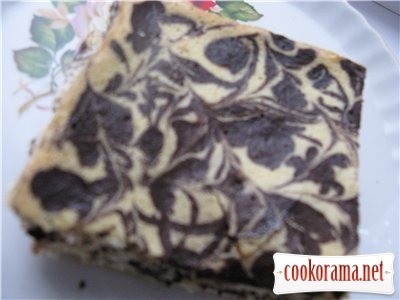 When the cake is cooled, cut it into 4 squares. Spread each cake with cream and put them top of eachother.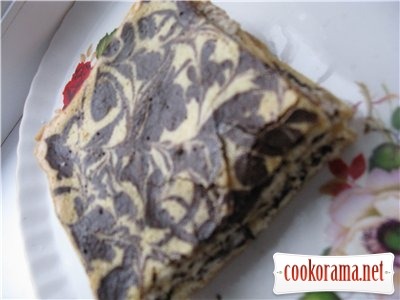 Don't spread top cake. Put in a refridgerator.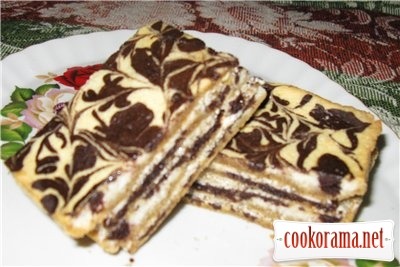 When it good paste together, cut into a portions. You got 2 rectangular cakes or 4 squares.
Bon appetite to everyone!!!