Layer cakes "Golden apple"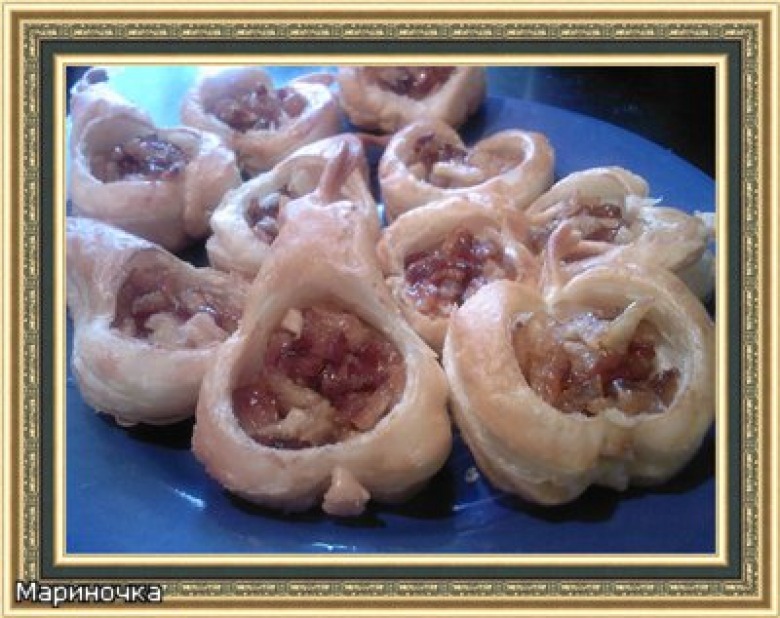 Ingridients
0,5 kg
100 ml
100 g.
1 spoon
1 шт.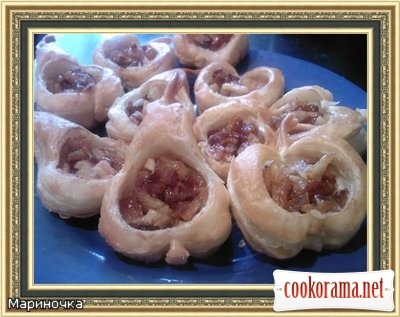 Preparation:
Make a pattern of apple and leaf drawing them on carton and cut out.
Roll out layer dough and cut out apples with pattern.
Make a deepening in the middle of apple with glass.
Bake apples and at once remove the «pulp».
We have deepening and bottom.
Now cook apples in caramel. Put into preheated frying-pan apples, butter, sugar, cinnamon and always stirrin, cook apples for 15 minutes.
Put apple caramel itno baked apples and put into oven for 10 minutes.
I did apples and pears, didn't used sugar in filling but honey. Dough — 500 g.
I whip up the egg and spread apples before baking with it.