Waffles cakes without baking "Cherries"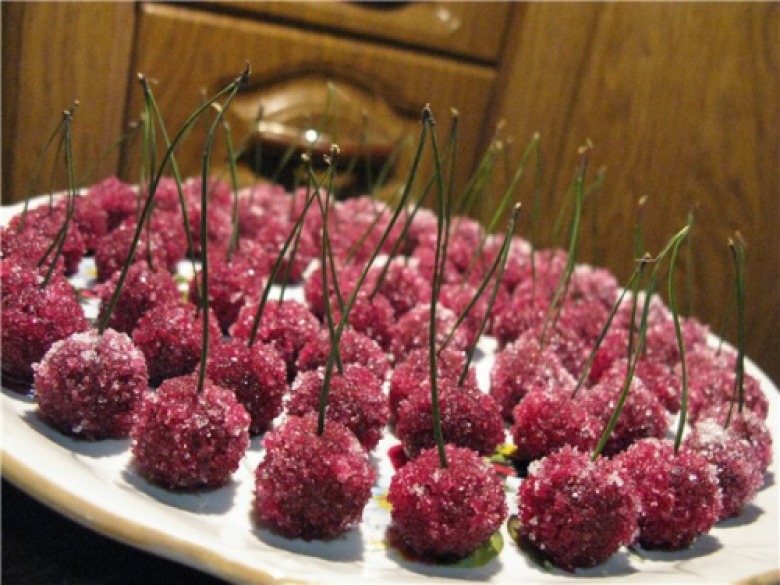 Ingridients
250 g.
40-50 ml
10 g.
50 ml
10 ml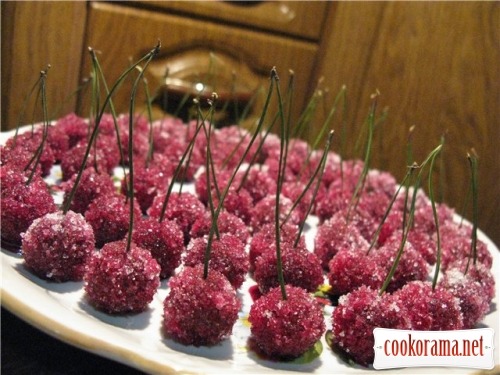 Ingredients: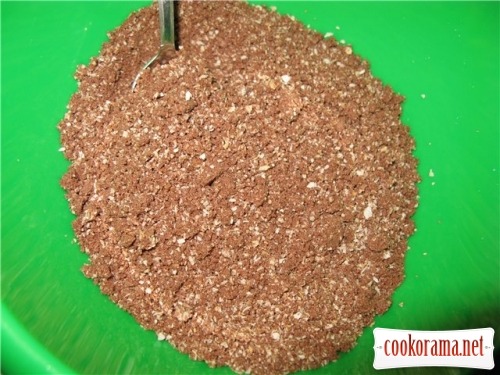 Chop waffles in blender or in meat grinder. Add hot milk and butter little by little, form a ball.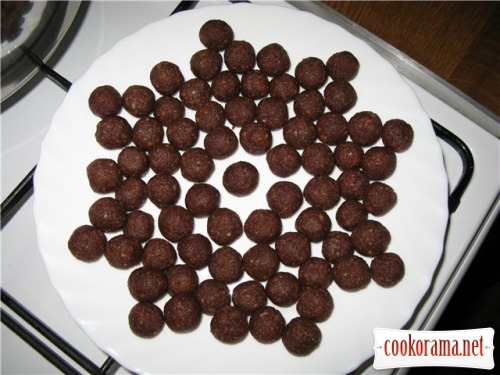 Nip off a little pieces and form sweet balls (cherries).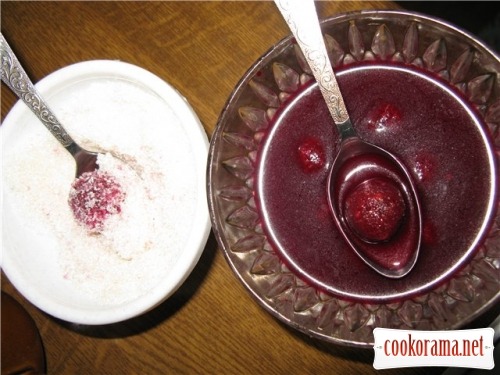 Mix together beetroot and lemon juice and dump our balls in this mixture, then in sugar.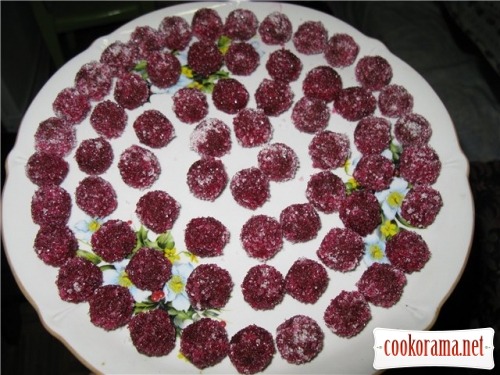 Put cherries into a dish.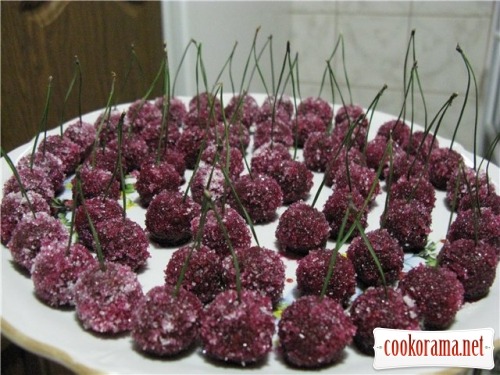 Separate pine needles and carefully stick them into our cherries.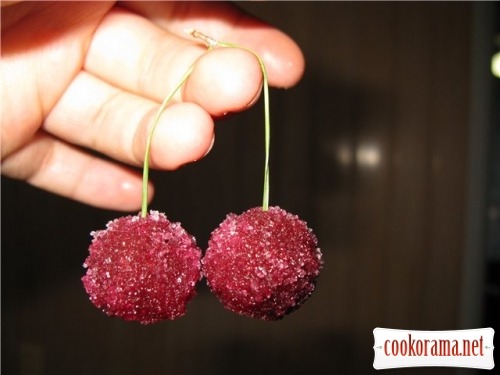 Put cherries in a fridge to fix our tails.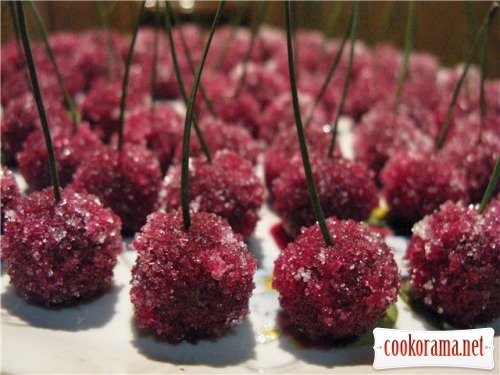 Very tasty, interesting and easy cooking dessert we got.
Adults and children delighted.