Cakes "Curly Ivanko"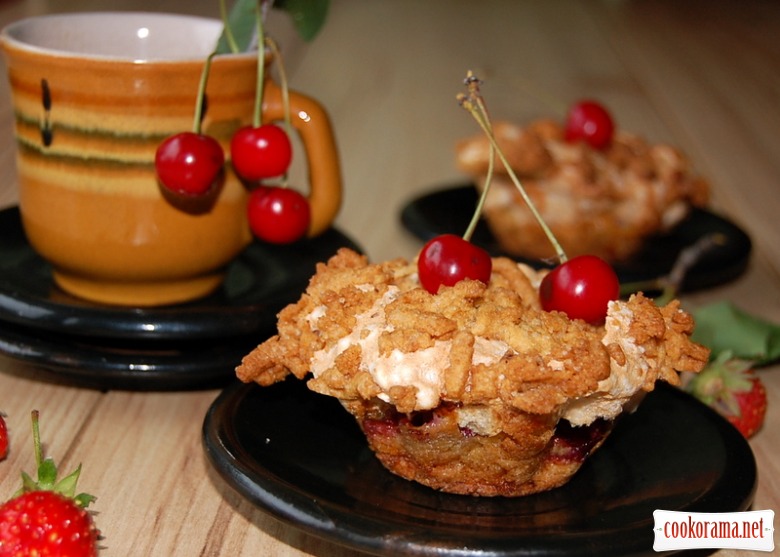 Ingridients
Dough
4 шт.
250 g.
100 g.
460 g.
5 g.
Apple layer
200 g.
60 g.
Meringue
4 шт.
150 g.
Ingridients
75 g.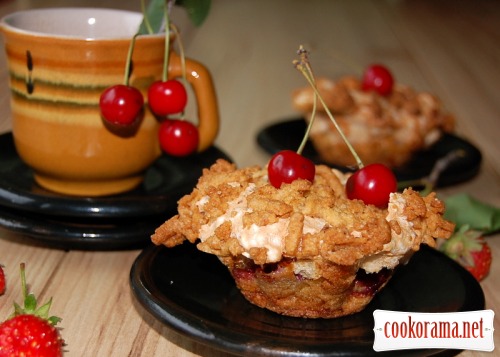 Cakes with delicate shortbread base, fragrant berry and a thick layer of crispycap -bizet. Delicious!

Preparation
Mix butter with sugar, add yolks, salt. Then-flour with soda and lemon acid.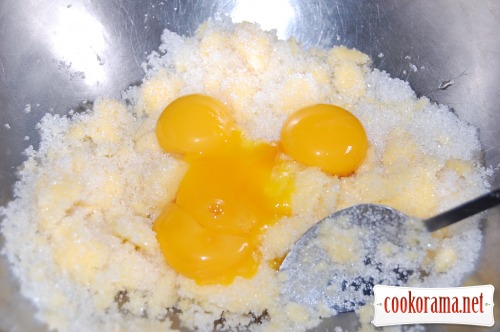 Form crumble shortbread dough. Put in a freezer for 30-40 min.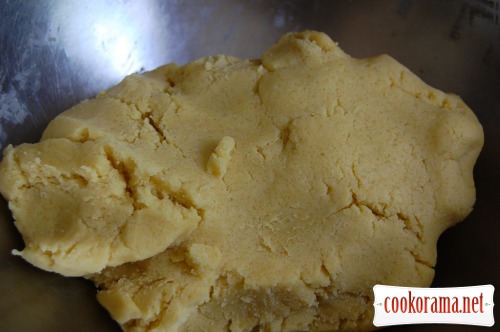 Grate the dough.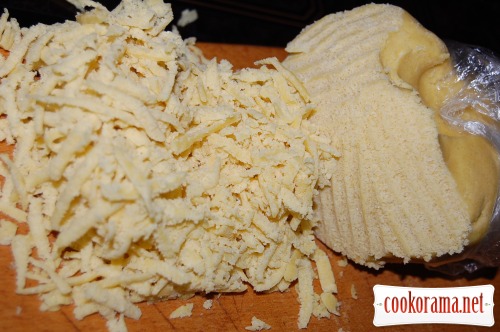 Cover berries with sugar for 15 min, pour the juice from them.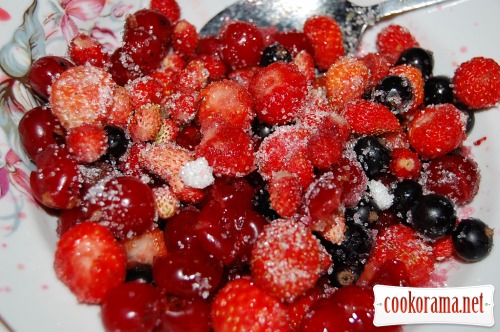 2/3 of dough put into forms (add grated dough, pressing a little and forming a small edges). On the top put chopped nuts, berries.
Top the berries with whites mixed with sugar. On whites- the rest of the grated dough. Bake for 30 min at 180℃.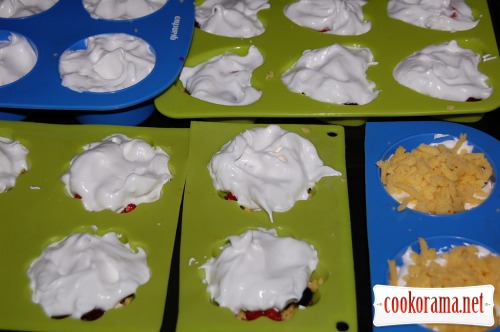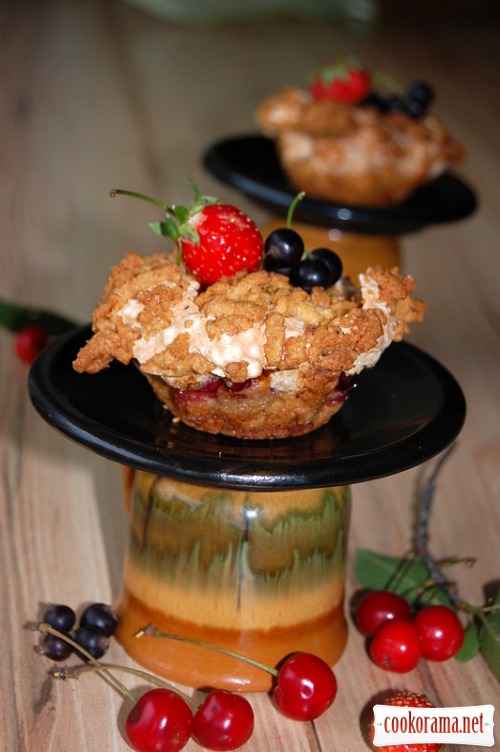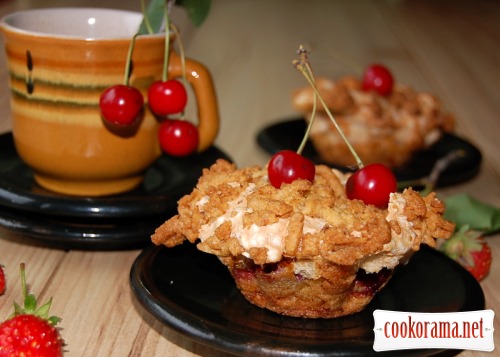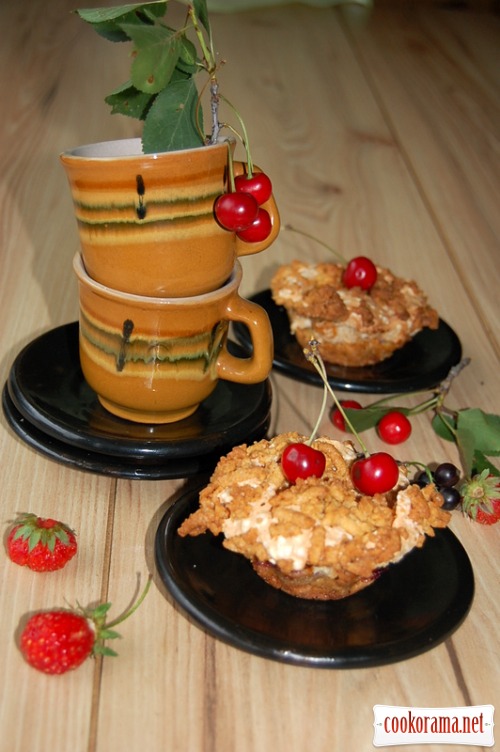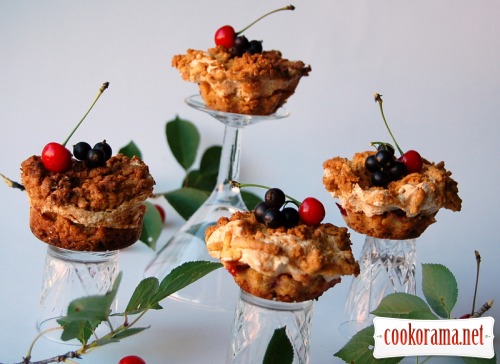 Bon appetite!