Cake "Violets"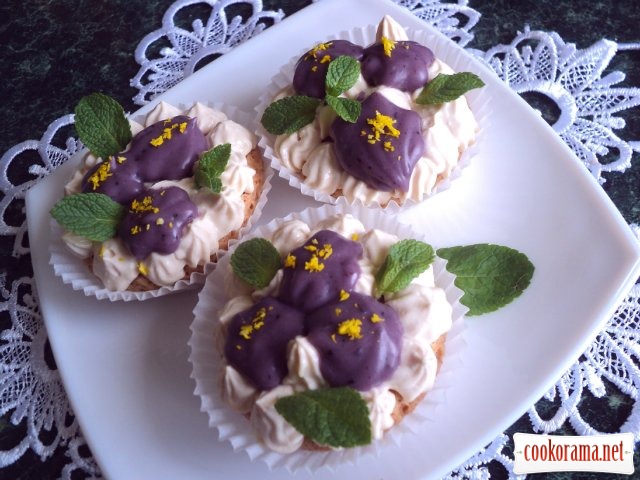 Ingridients
Walnut meringue
2 шт.
20 g.
0,3 tsp.
20 g.
55 g.
60 g.
3 g.
Berry-chocolate cream
100 g.

bilberry (mashed with sugar)

1,5 spoon
1 spoon
Curd cream

fermented baked milk (4,5%)

500 g.
1 spoon
Decoration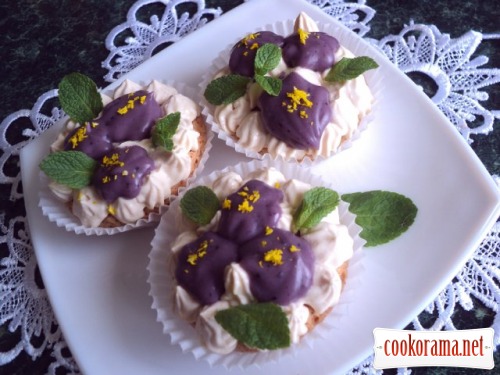 Recipe of cake I got impromptu. When I baked Kyiv cake, left a little nut meringue. I spread it out into molds and baked with flat cakes for the cake. And the idea of jewelry inspired violets, blooming on the window and wish that would come true spring sooner. Girls, congratulate all of you on the coming holiday of March 8!


Preparation
For nut meringue: chop nuts not finely and stir them with sugar and flour.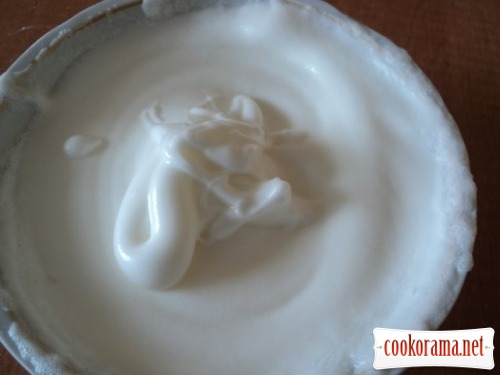 Let the whites stand at room temperature for 12-24 h. Add in whites lemon juice and start to mix over medium speed, once mass becomes more dense, gradually add sugar powder and vanilla sugar, mix to stable peaks.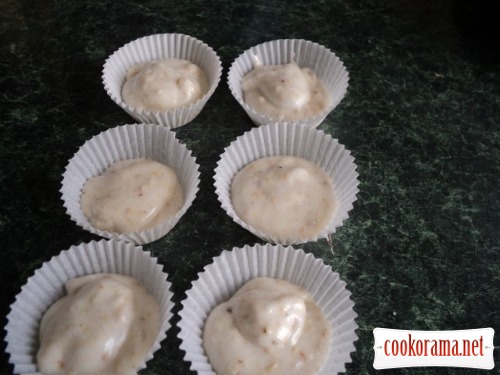 Then gradually add dry nut-flour mixture, stirring with spatula from bottom up, by folding.
Spread in paper molds for muffins at ½ of height nut dough. Preheat oven to 140℃, put molds on baking sheet and bake for 30 min, then reduce to 120℃ and bake for another 1.5 h (do not open the oven!). Then turn off oven and for another 30 min.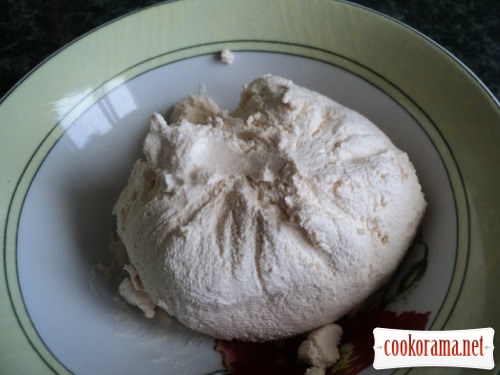 For curd cream: freeze package of sour milk in the freezer, then remove plastic wrap from frozen briquette, spread on napkin from 2 layers of cheesecloth, fold in knot and hang in cold place for draining whey for 12 h. The result is – from 0.5 l of sour cream 150 g of the most gentle curd cream.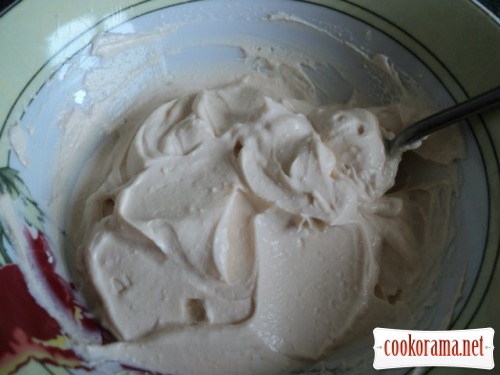 Add to it condensed milk and stir well. You can also add 100 g of mixed cream (33
, but I did`t add.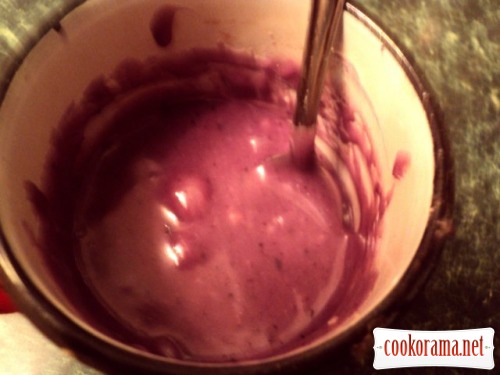 For berry-chocolate cream: mix blueberries with sugar and condensed milk, heat it. Melt white chocolate in the microwave or on water bath and mix with the berry mass to a homogeneous state.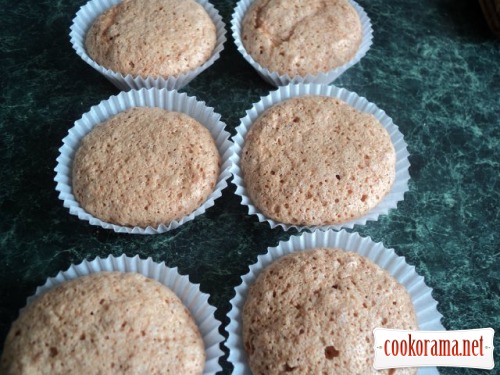 Gently remove basis for cakes with nut meringue from paper molds in which they were baked and shift to new.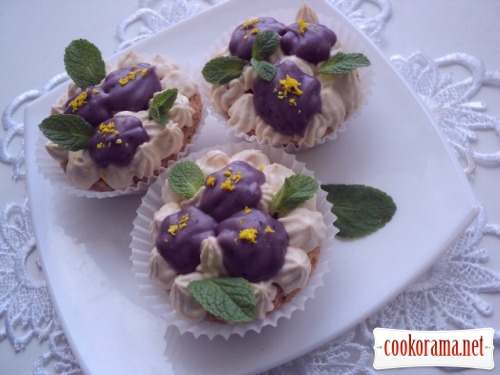 Shift curd cream in syringe or pastry bag with a nozzle and put on nut meringue. Made on top also flowers from berry-chocolate cream. Decorate with mint leaves, sprinkle flower midway with yellow coconut.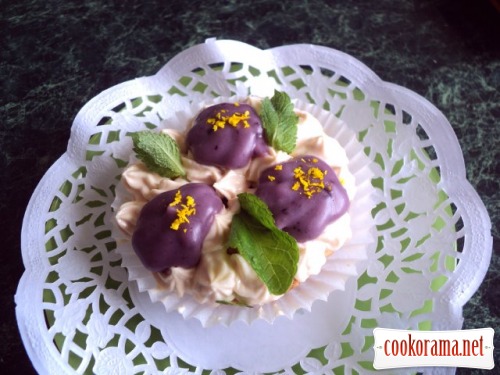 Bon Appetite!