Potato roll with carrot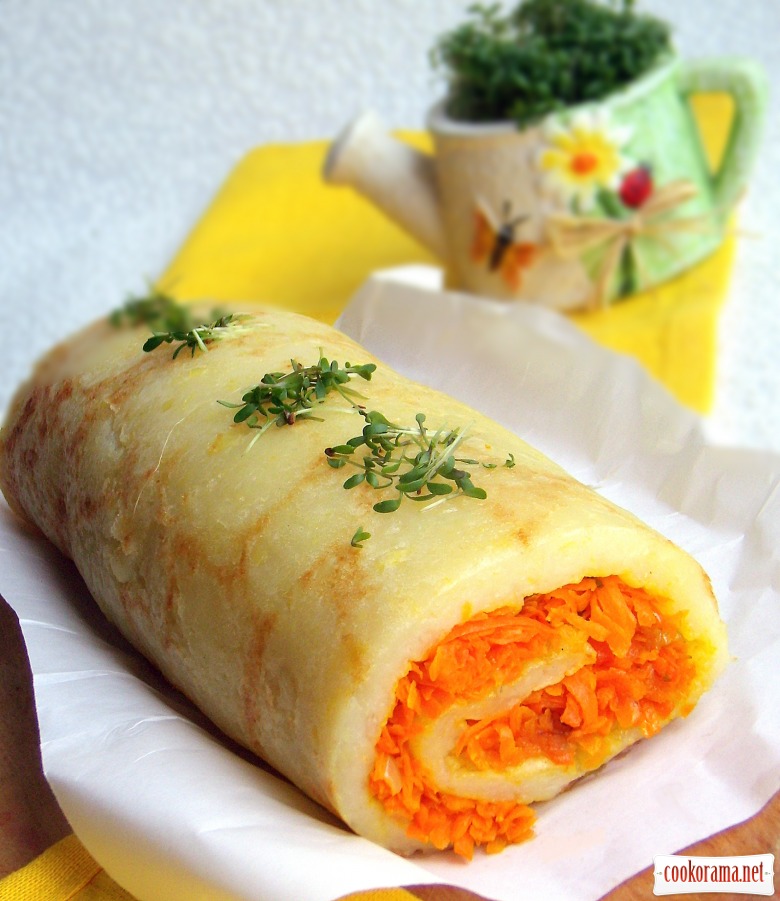 Ingridients
700 g.
3 spoon
1 шт.
2 шт.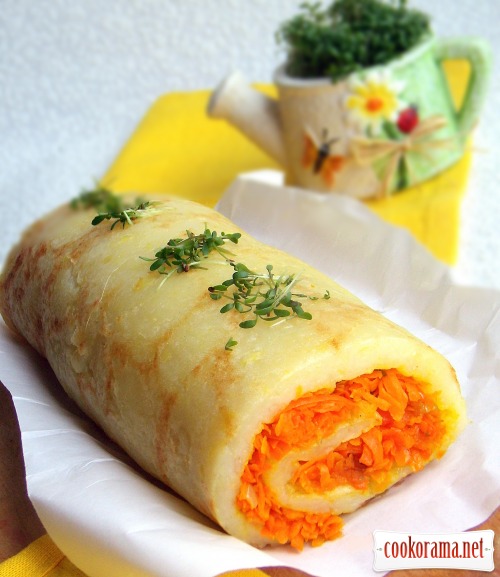 Preparation
Chop onion finely, grate carrot. Heat oil in pan and place onion. Fry over strong heat, constantly stirring till transparency. Add grated carrot. Stir and fry, periodically stirring till softness. Salt to taste.
Stir potato puree well, to avoid clumps, and add starch. Cover baking sheet with baking paper and spread potato mass.
Put baking sheet in heated oven and bake at 200-220℃ for 15-20 min – till light brown.
Spread vegetable stuffing over potato layer.
Gently roll layer, simultaneously removing paper. Grease top of roll with oil and put in oven for 15 min.
Serve with homemade ketchup.