Carrot roll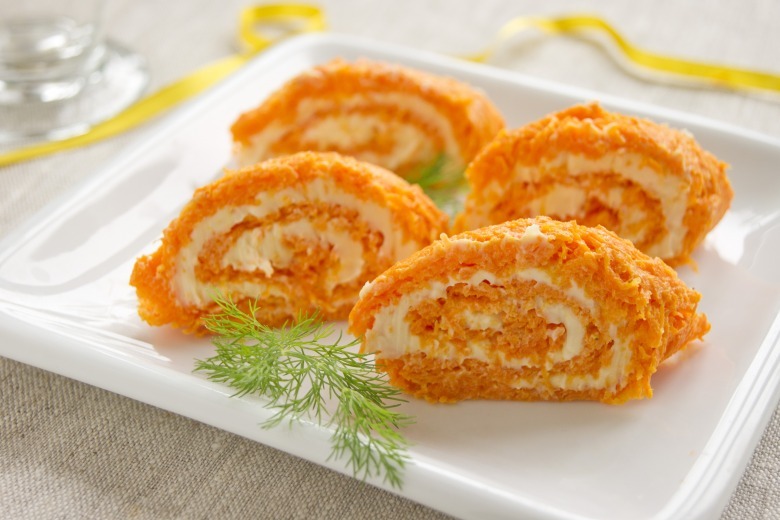 Ingridients
300 g.
2 шт.
5 g.
160 g.
20 g.
50 g.
For the preparation of soft and very gentle roll required juicy carrots, but… without the characteristic taste of this root. That`s mean without earthy flavor. It`s difficult to find, but not impossible. I do not know the name of the sort, but as for me a long carrot, of the same diameter almost the entire length has just such a nice carrot flavor.

Preparation
Wash carrot, peel and grate it.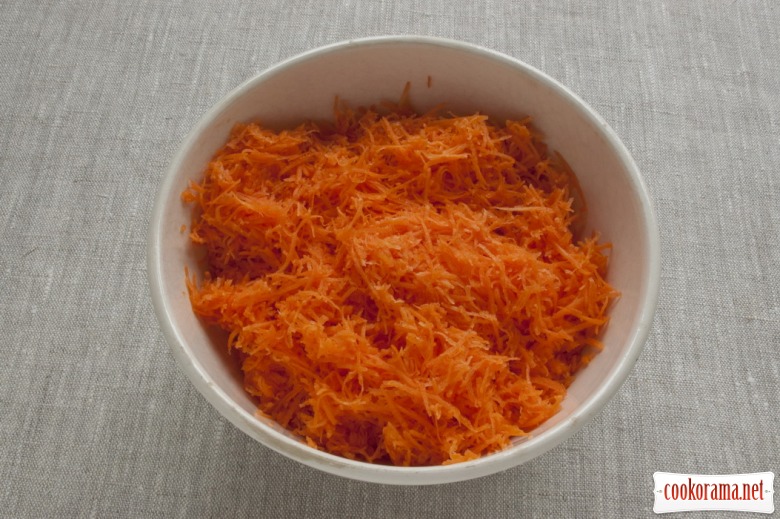 Stew covered with lid carrot in butter for 5-7 min.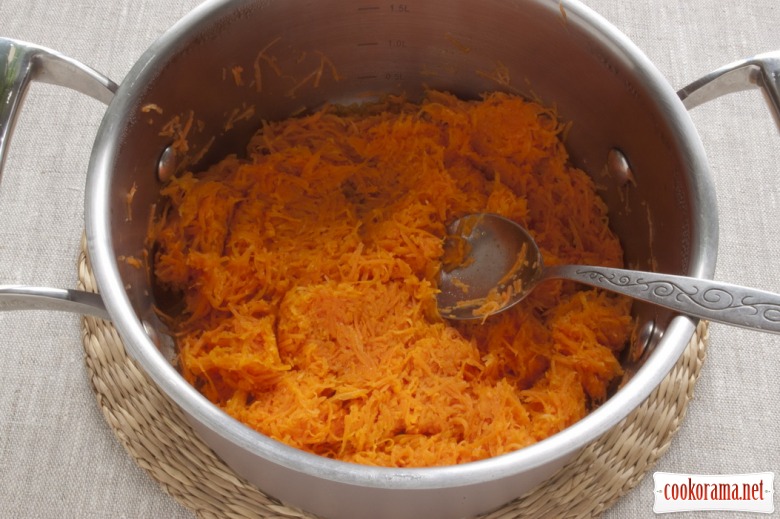 Shift carrot in bowl, add whites mixed with pinch of salt.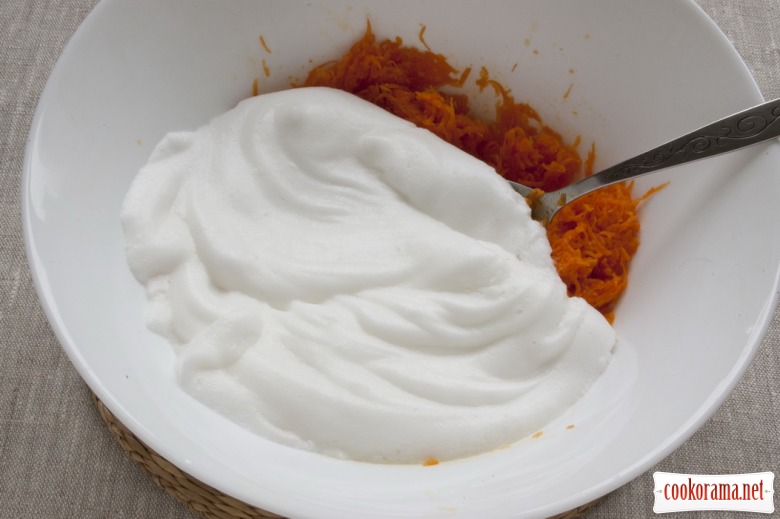 Carefully mix and spread on baking sheet, covered with cooking paper. Spread it. Mass is not liquid, you can easily form square or rectangle, layer should be 7 mm thick.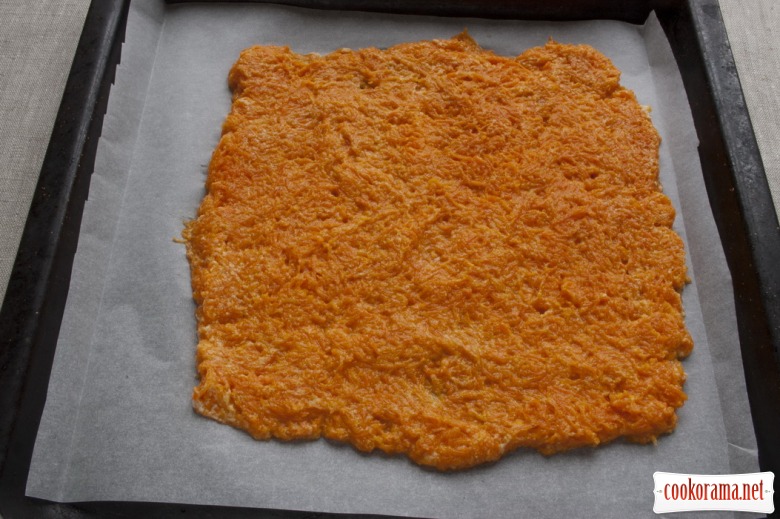 Bake in the oven at 180 C for 15 min.
Cover «cake» with wet towel and let it cool. Meanwhile combine a bit heated melted cheese and fat cream, mix it.
Remove towel from carrot layer, cover carrot with another sheet of cooking paper, Flip and remove paper on which it was baked. Grease carrot layer with cheese mass, leave about 1 cm of free space.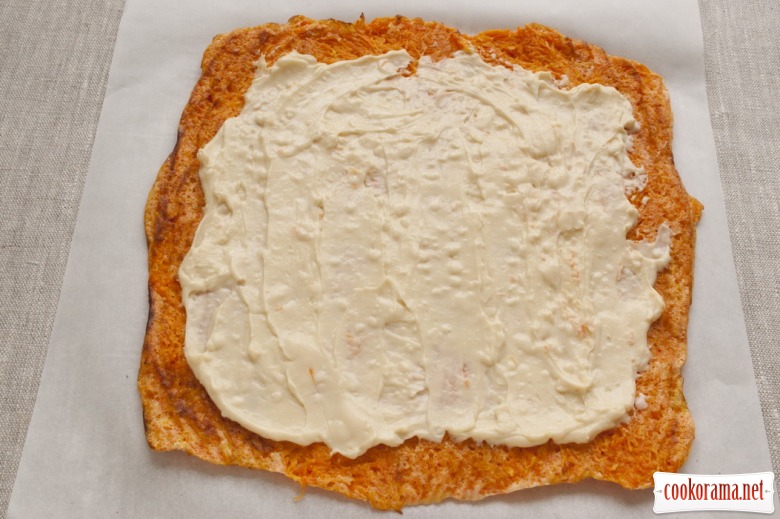 Close roll.
Chille, cool and cut into slices.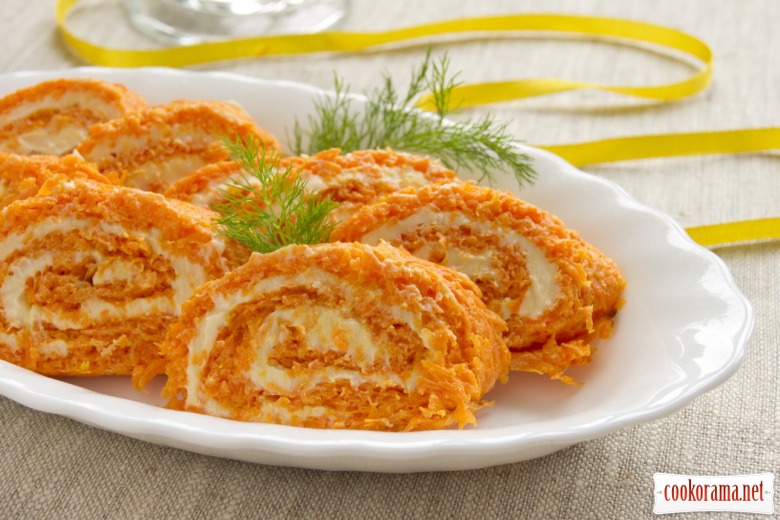 746

06 October 2013, 16:01