Coffee cake with prunes and nuts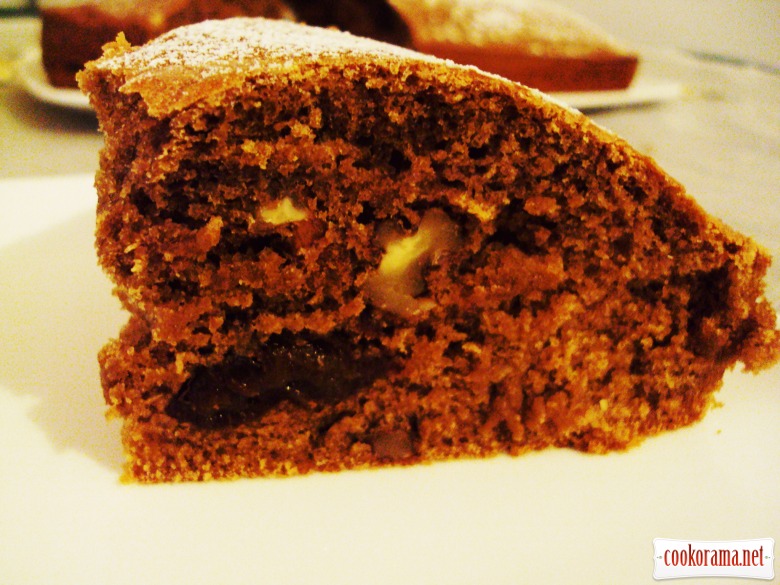 Ingridients
250 g.
1 tsp.
1 glass
0,5-0,7 glass
2 spoon
100 g.
50 g.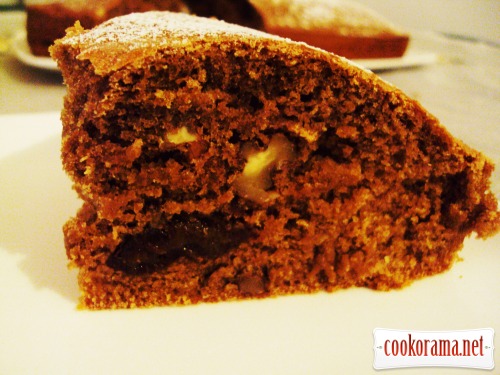 During Lent also want something sweet. Searching something sweet and lean I found interesting recipe of cake (we-that-we-eat.livejournal.com/21212.html?view=88796). I was interested by absence of butter.
The result is a flavorful, moist, slightly «stringy» cake very similar to honey cake. For more rich aroma and taste can not hurt cloves and cinnamon. But these are notes for future.
Help yourself!

Preparation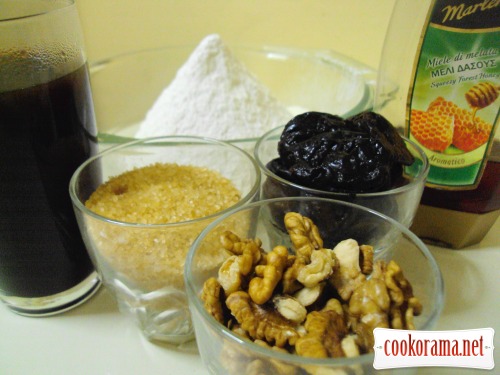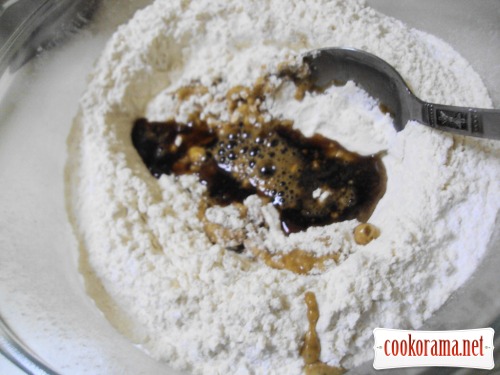 Boil strong coffee. Dissolve sugar in it and honey. Cool a bit. Stir sifted flour with baking powder. Gradually add coffee, stirring mass well.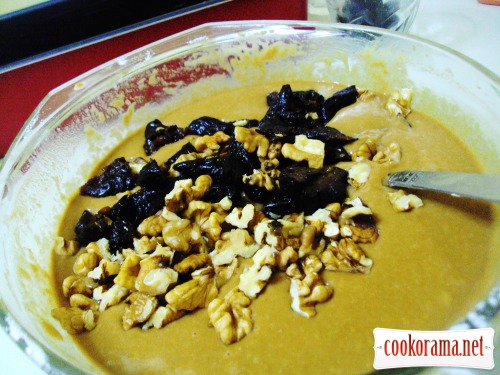 Dough turns out, as thick sour cream. Add prunes and coarsely chopped nuts.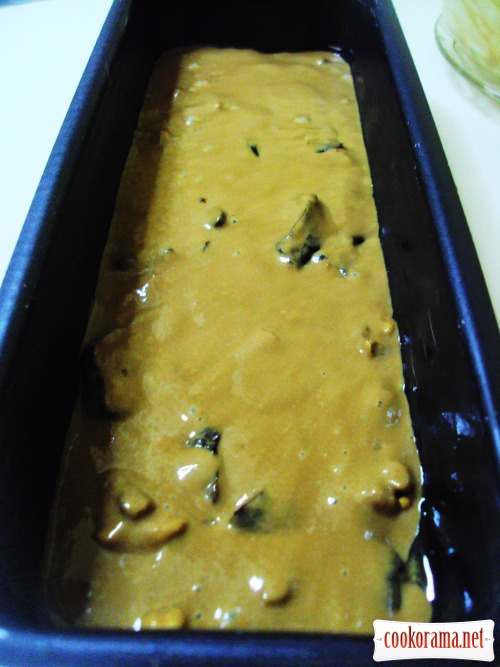 Grease form with oil. Spread dough and smooth it.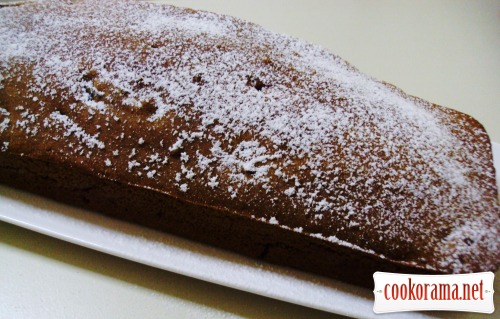 Bake cake at 180℃ for about 40 min un preheated oven (guide to your oven). Cool cake on grid.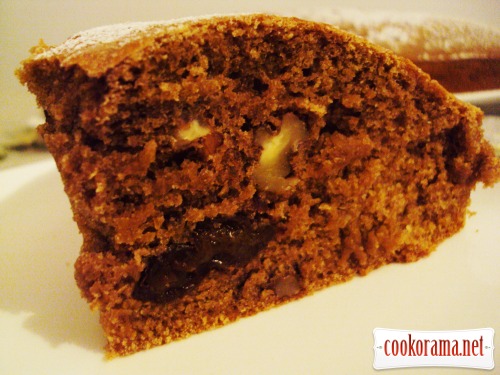 Sprinkle finished cake with sugar powder.
Bon Appetite!