Cake form whites with nuts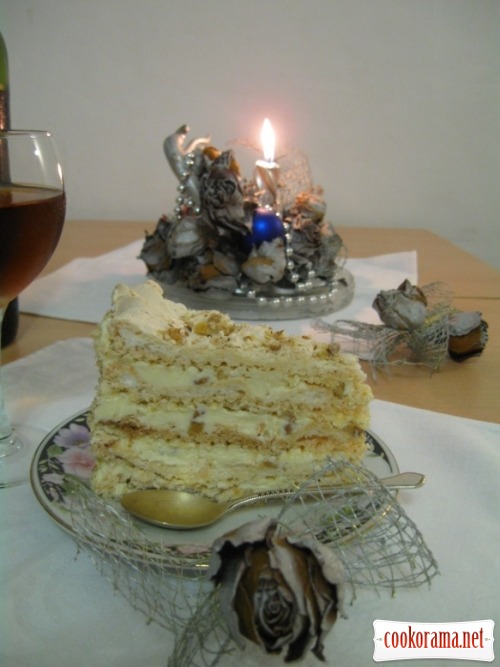 Ingridients
Ingridients
5 шт.
5 шт.
1,5 glass
1,5 spoon
10 g.
0,5 glass
Cream
300 g.
0,5 glass
0,7 glass

Simple and fast cake

Preparation
Mix whites, add sugar and mix well again. At the end of mixing add vanilla sugar, and then flour, stir it.
Grease ready waffle sheet with white mass (about 2 sp for 1 sheet) and sprinkle with chopped nuts.
Bake in the oven at 170℃ for 12-18 min.
Spread ready flat cakes for cooling separately.
Cream: Mix butter into puff state, add sugar (you can use sugar powder – it`s faster), mix into smooth mass. And then add by spoon condensed milk and mix.
Smear flat cakes with cream (except the upper one), fold one by one. Also smear sides of cake with cream.
Sprinkle sides of cake with ground nuts.
Let it stand in the fridge for 2-3 hours to freeze the cream.