Cake with nuts and prunes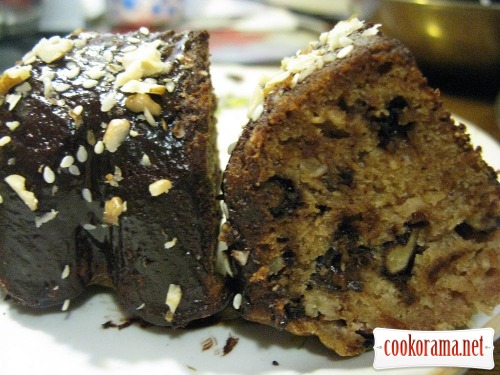 Ingridients
100 g.
100 g.
1 spoon
200 ml
1 tsp.
100 ml
0,5 tsp.
75 ml
Preparation
Pour prunes with hot water and let them stay for 20 min.
In plate combine all the ingredients for dough, except nuts and prunes. Mix it.
Add grind nuts, prunes and sesame. Mix it.
Grease form with butter, sprinkle with flour.
Pour dough and put in the oven.
Bake at 180 — 200℃ for 30 min.
Let it cool and remove from form.
Decorate as you wish.
I grease with chocolate glaze and sprinkle with chopped nut.
Bon Appetite