Chocolate-Coffee Cake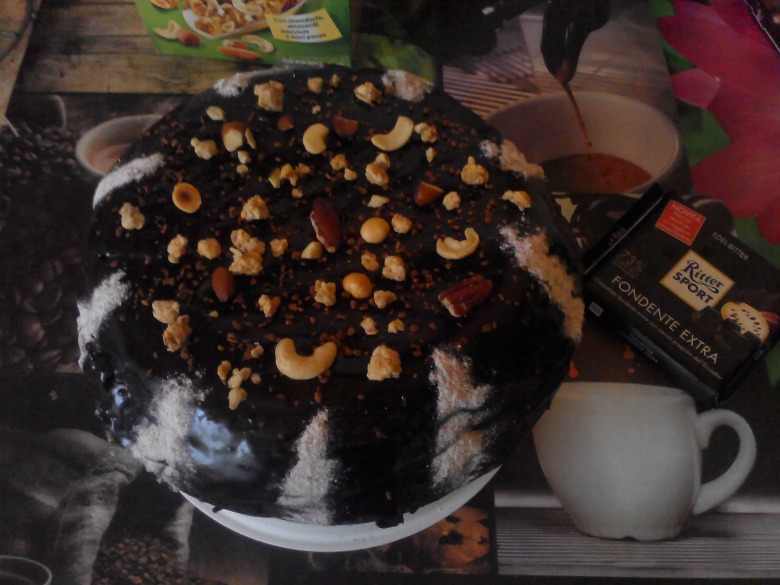 Ingridients
Dough
2 glass
150 g.
1 glass
1 g.
1 glass
100 ml
2 tsp.
1 tsp.
1 tsp.
Cream
200 g.
2 spoon
2 spoon
1 spoon
1 tsp.
Fudge
3 spoon
3 spoon
4 spoon
50-70 g.
1 tsp.
I love biscuits with cream and without, and what could be better than chocolate biscuit although without eggs, but with a wonderful aroma of chocolate, coffee and orange


Я I usually take dark chocolate, not cocoa, biscuit then takes another consistency, and much more fragrant, you can also use milk chocolate, the taste will be more tender, but it`s all up to you.

Preparation
So melt chocolate, add orange juice, coffee, soda, gradually add half of flour mix, add water mixed with oil and vnilla, zest of orange. Mix flour with baking powder, add to the mix, knead well, you should get dough like sour liquid. Grease form of multicooker with oil and pour our dough. Turn multicooker on mode «Baking» and forget our biscuit for 1 hour. For cream mix cheese, it can be both curd mass and rikota, cream cheese, mascarpone, as you wish, I make with cream cheese, instant coffee, cocoa and powdered sugar, orange juice, stir all well. When our biscuit is ready, remove it and put it to cool on the grid.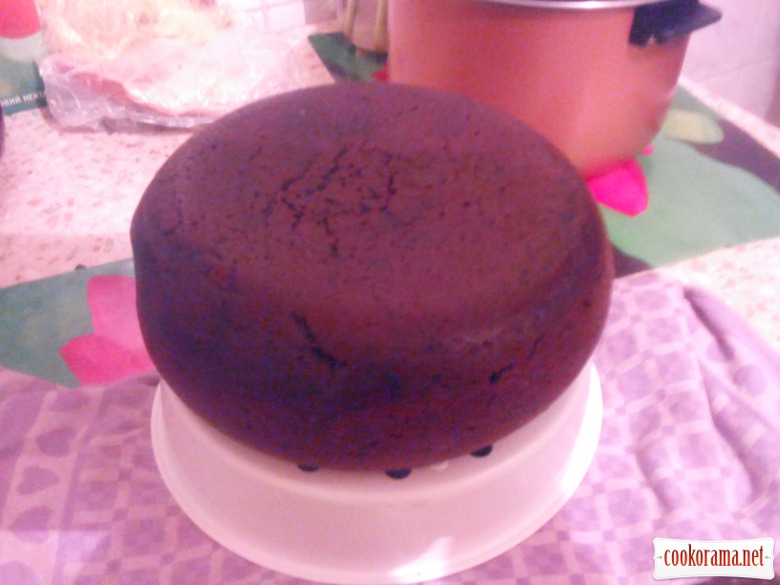 Once biscuit cools, cut it in two parts, I sprinkled a little each flat cake with diluted coffee, or any juice and cover our biscuit with cream. For fudge I pour milk into a small saucepan with a handle, add sugar and put on the fire, stir to dissolve the sugar, add the butter and gradually add cocoa, mix to homogeneity, the last one is 1 tsp of vodka so fudge will have good shine. Fill our cake with chocolate, spread and decorate to your taste.
Here is it in the cut, just to meet friends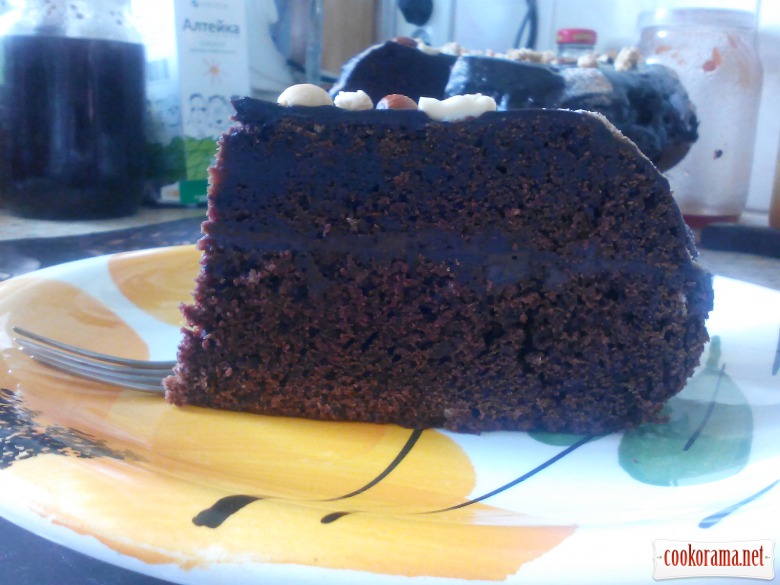 Bon Appetite!