Chocolate cake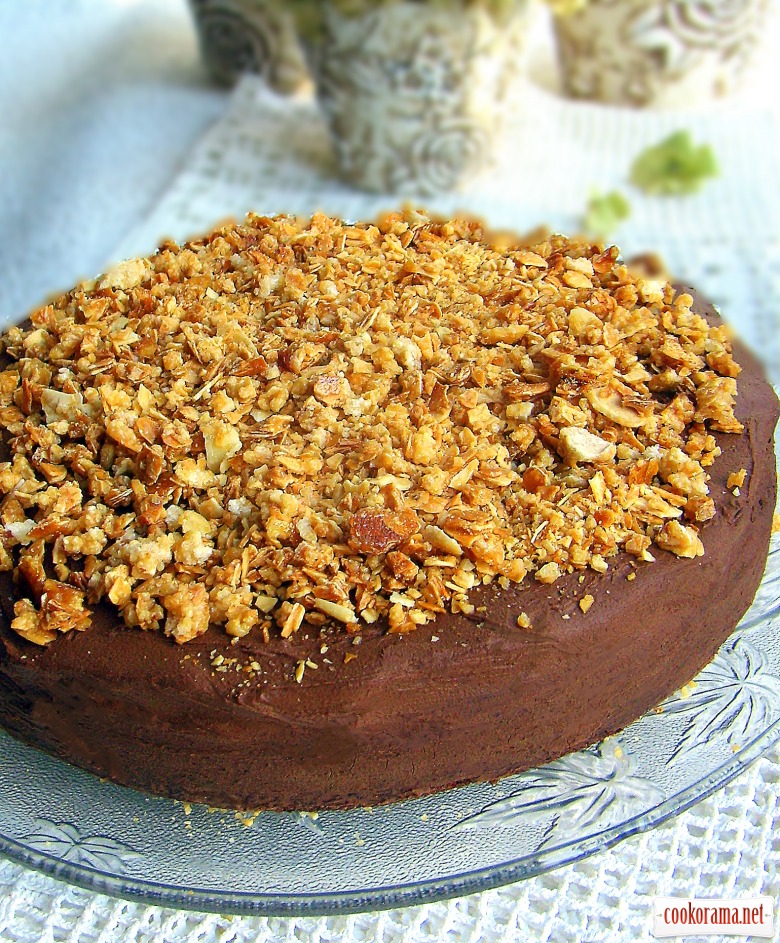 Ingridients
Flat cake
1 glass
1 glass
1 glass
6 spoon
0,5 tsp.
0,5 glass
0,5 glass
Chocolate cream
225 g.
200 ml
Almond praline
100 g.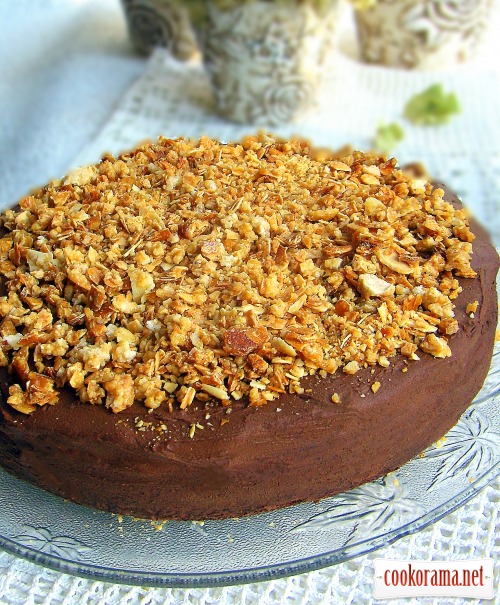 Delicious cake turned out, despite the fact that it is lean.

Preparation
1. Stir sugar with semolina and pour with water, let it stand for 30 min.
   2. Then add oil, soda, vanillin and flour, enough, to get dough as thick sour cream.
   3. Then add all you want: any dried fruit, nuts, seeds, candied fruit…
   4. Bake for 15-20 min, depending on your oven.
   5. Very simple and surprisingly tasty.
   6. I also necessarily add half of finely chopped lemon, and put a little less sugar, for me it turns out very sweet.
Chocolate cream:
Put bowl with water and chocolate over low heat (without water bath) and heat, stirring, till complete dilution of chocolate. Then, put bowl with melted chocolate in large one, with ice, and mix it.
We obtain very delicate, airy, cream, similar in consistency to whipped cream, but with very pronounced chocolate flavor.
Almond praline:
Fry almond petals on pan to golden state, add 100 g of sugar and fry, stirring, to light caramel smell. Cool and grind. Sprinkle on cake.