Meat terrine "Assorti"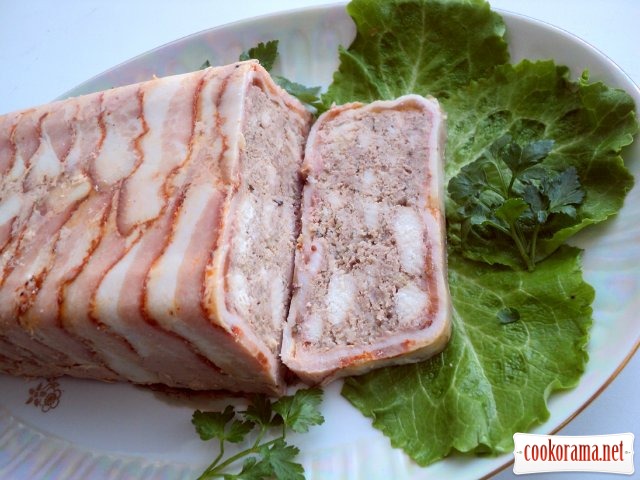 Ingridients
250 g.
250 g.
250 g.
100 g.
20 g.

dried penny buns (ground)

10 g.
40 g.
20 g.
1 шт.
20 g.
100 g.
2 шт.
40 g.
300 g.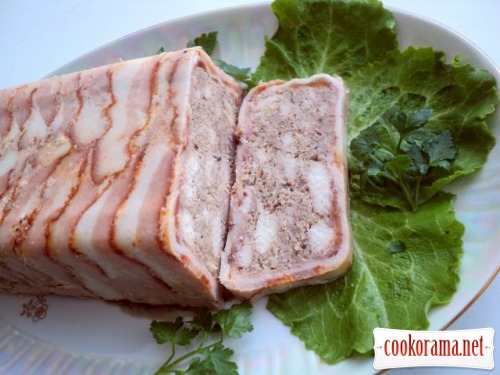 Fragrant meat terrine. Good substitute of store-bought sausages, without any preservatives or additives.

Preparation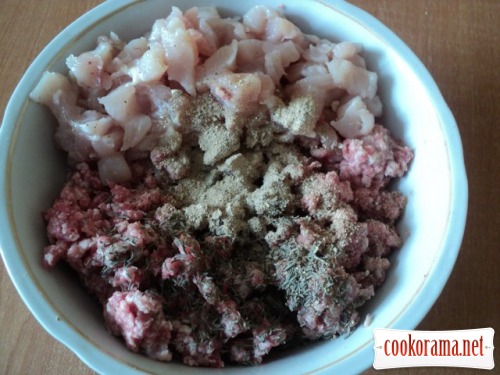 Grind pork and beef in a meat grinder, chop the chicken fillet. Add grinded white mushrooms, thyme, nutmeg, salt, pepper, dry white wine, cognac. Mix well. Cover the bowl with a food film and put stuffing to marinate in the fridge at least for 4 hours.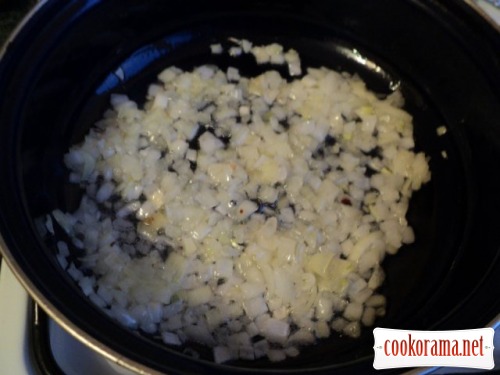 Chop the onion, fry till transparency on oil, and add flour. Sauté for about 1-2 min, add cream and constantly stirring bring sauce to thickness.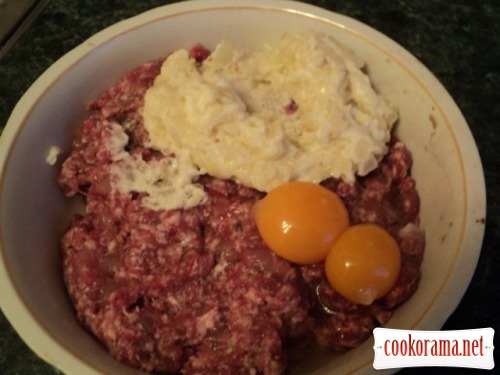 Add sauce and yolks in stuffing, mix well to get a smooth mass.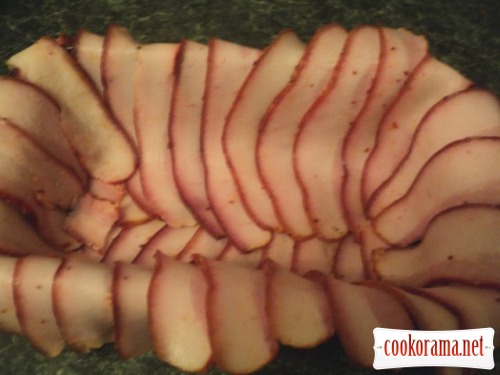 Cut bacon into thin slices and spread lapped at the bottom and sides of the form (10х20сm), for edges to hang down. Do not grease the form.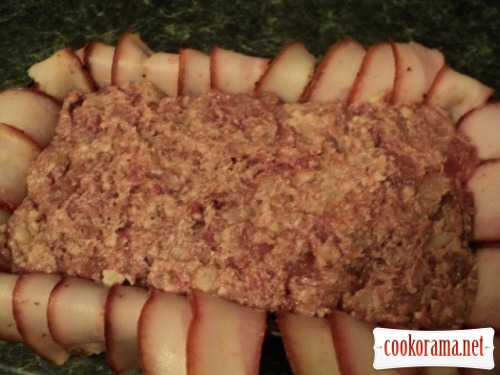 Put the stuffing in the form, a few times knock the form, for mixture to become more dense.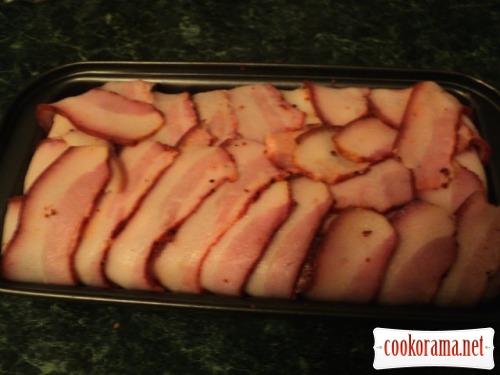 Cover the top of the terrine with hang down strips of bacon.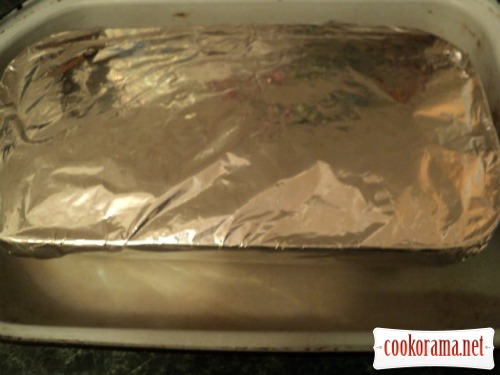 Wrap the form tightly in two layers of foil. Form with terrine put into another form (larger one), in which pour water not more than ½ of the terrine`s form height.
Bake on a water bath in the oven at 180 degrees for 1 hour 40 min.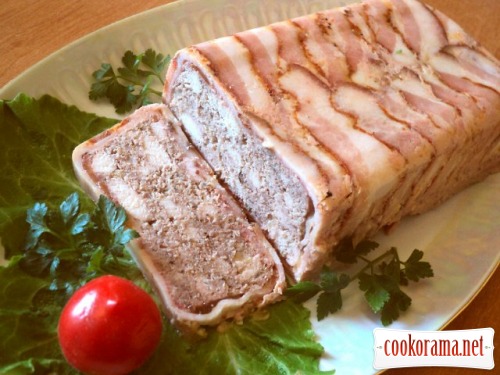 Remove the foil from the ready terrine; carefully pour out the liquid, not taking terrine out from the form. Put some weight on the terrine (I used pack of salt), put in the cold place and leave for one day.
Then move knife near the edges of the form and take terrine out from the form. Slice it and serve. Bon Appetite!