Cheesy Terrine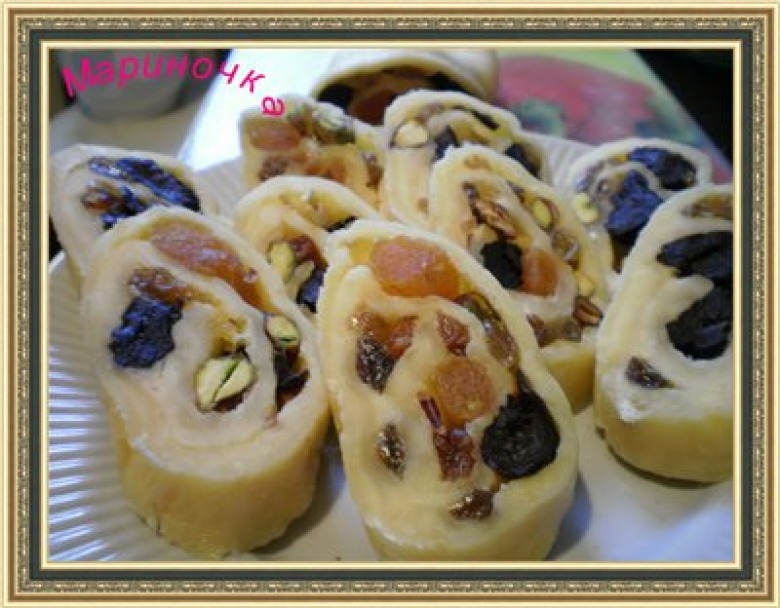 Ingridients
300 g.
8 шт.
8 шт.
2 spoon
50 g.
30 g.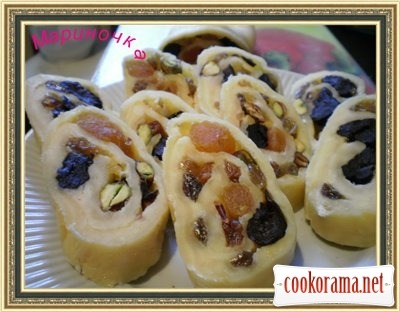 Soursce — lj, Sonya bookkeeper, thanks she a lot!

Author didn't indicate the proportions that's why I give mine.
Preparation:
Aothor recommends to melt cheese in microwave oven but I didn't risk because cheese may to overheat. I used Inga's method.
Spread out food cellophane on the table and put hot, melted cheese and roll it.
Put fruits, nuts into cheese evenly, roll thin. Puch a little
Roll it in cellophane and put to refridgerator for few hours.
It is soo delicious especially with glass of white wine, it's a real treat!
1532

04 March 2012, 17:55