Pork with pumpkin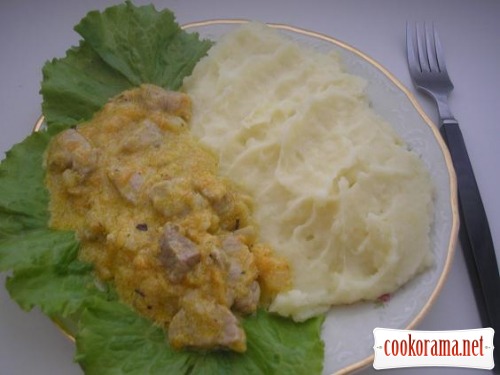 Ingridients
500 g.
1 шт.
150 g.
2 шт.
100 ml
Preparation
Chop pork. And fry in oil for 10 min.
Grate carrot and pumpkin. Slice onion.
Add vegetables to meat. Pour in pan about ¾ glass of boiling water.
Salt and add spices. Stir all well and stew for 15 min over low heat.
Them add sour cream and stew for another 10 min.
Presence of pumpkin is not felt at all. Taste of meat turns out sweet.
I was afraid that my men will not eat it because of the pumpkin, but they «cleaned» all! And I do not like pumpkin, but here it is not felt.