Delicate pork with cheese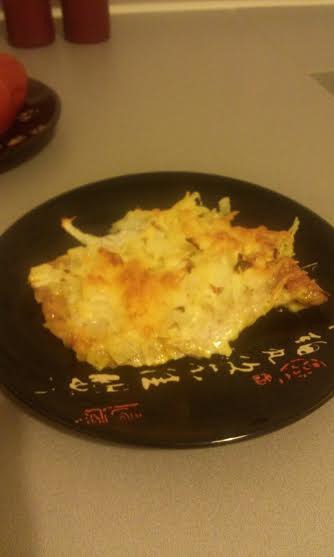 Ingridients
I did not plan to publish this recipe, but it turned out delicious — I must share

Preparation
Wash balyk, dry, cut into slices as for chops, slightly beat off.
Marinate – put slices in bowl, add spices, salt, each time add some mayonnaise.
I leave in the fridge for a day, but think, you can cook at once.
Heat the oven, spread chops on baking sheet (I put on parchment paper), sprinkle with chopped onion, next grated cheese.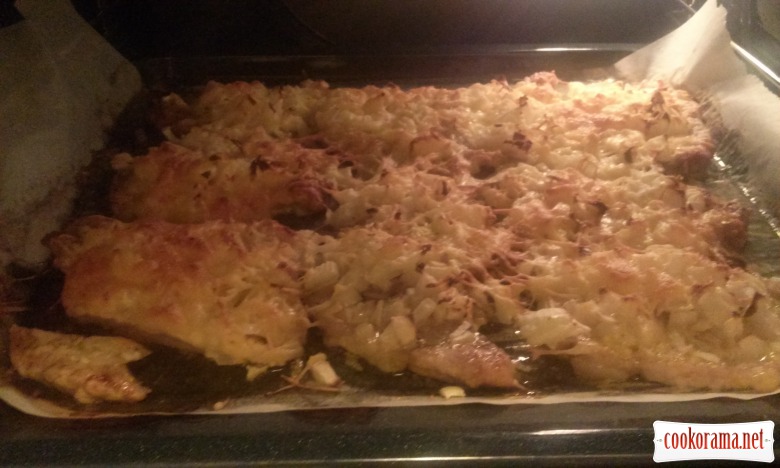 Bake to readiness (25-30 min).
Bon Appetite!