Chicken on vegetable cushion in its own juice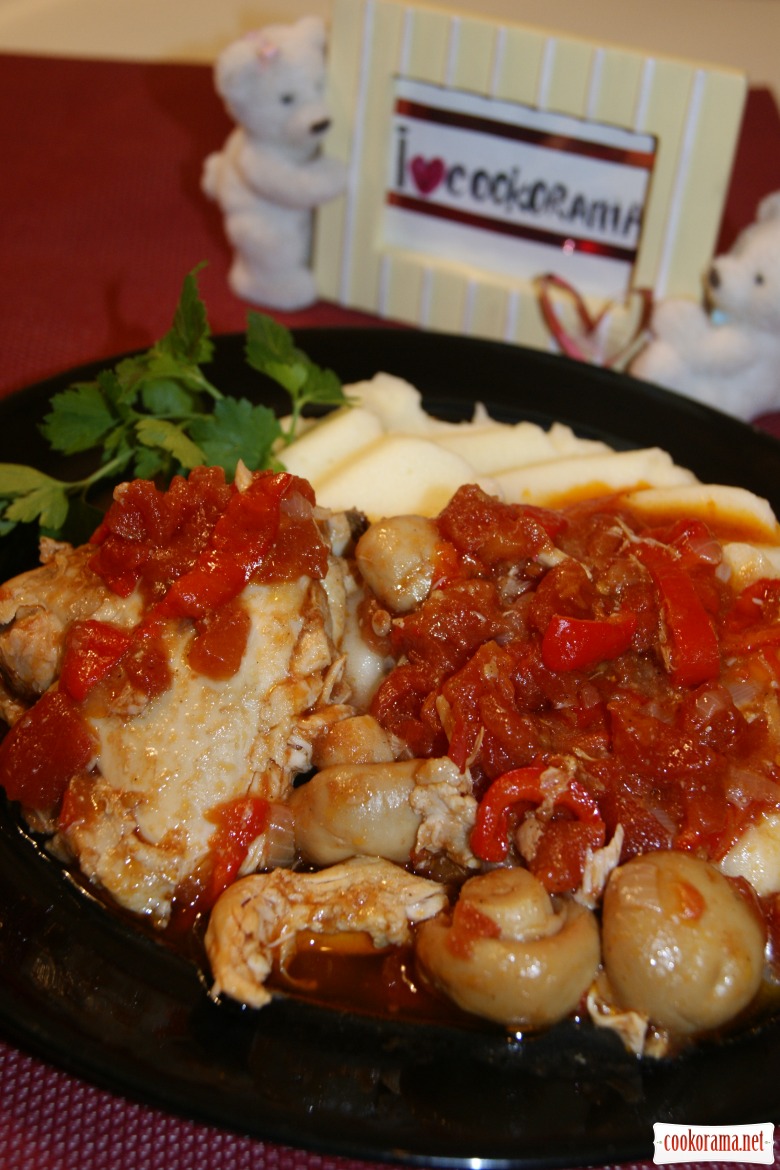 Ingridients
chicken (cut into 8 pieces)

1,6 kg
3 spoon
1 шт.
3-4 шт.
50 ml
300 g.
450 g.
500 g.
Very simple, but no less delicious Mediterranean recipe, cooking juicy chicken with vegetables, a frequent guest on our table in winter — on the street bad weather and on the table bright and fragrant summer! The recipe is very convenient because virtually everything is prepared in one pot quickly and not hard, which is very important for working housewifes. Try it!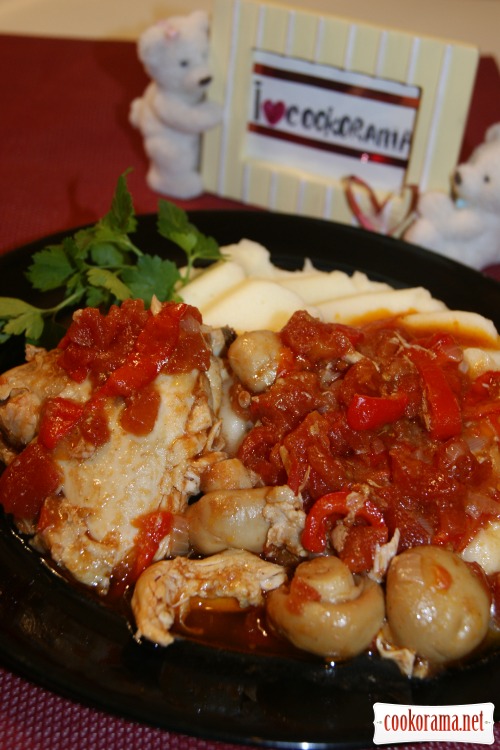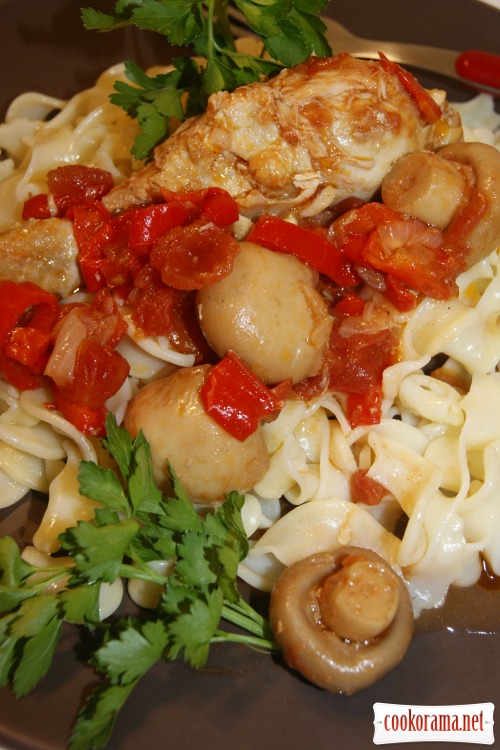 Preparation
Heat oil well in simple saucepan with thick bottom and quickly fry in it pieces of chicken, salt and pepper it.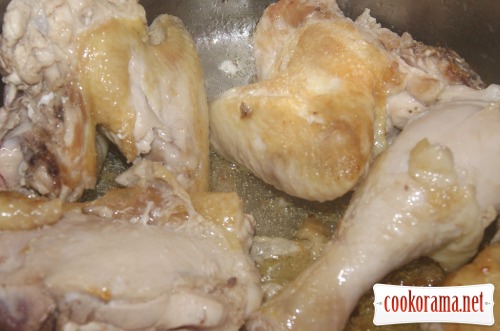 Add finely chopped onion and pressed garlic, stew for 2-3 min, add wine and stew for another 2-3 min, to evaporate alcohol, after that add sliced pepper and mushrooms, stir and stew for 5 min.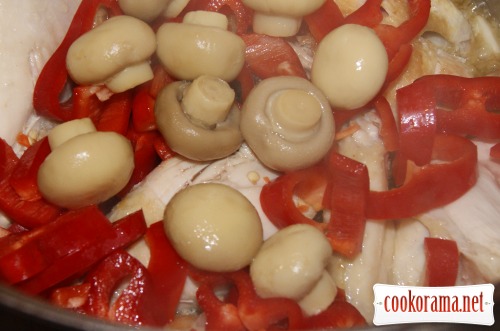 Add sliced tomatoes, stir it, cover with lid and stew over slow heat for 25-30 min.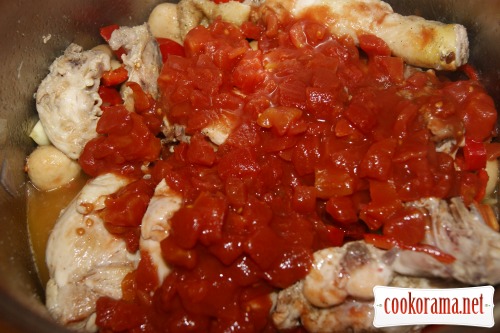 Remove lid, remove garlic, add heat and let the liquid evaporate in half (if you have not much of it, then skip this step!)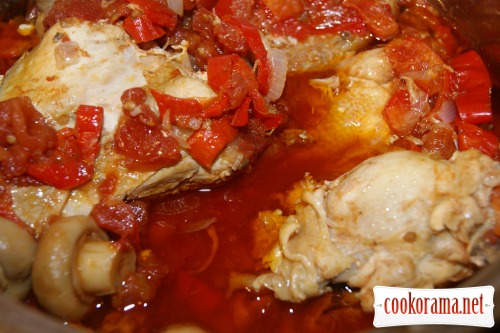 Serve with your favorite side dish.
I ate with homemade noodles.
My family desired mashed potatoes with grated cheese and ground nutmeg.
Bon Appetite!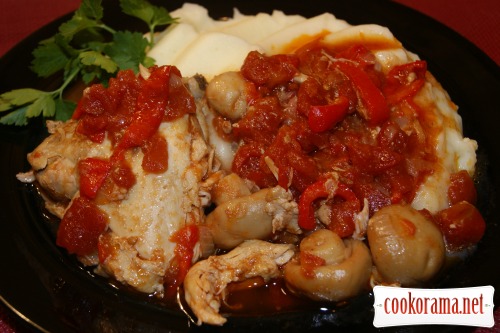 Top of recipe "Chicken on vegetable cushion in its own juice"