Cheese roll with meat stuffing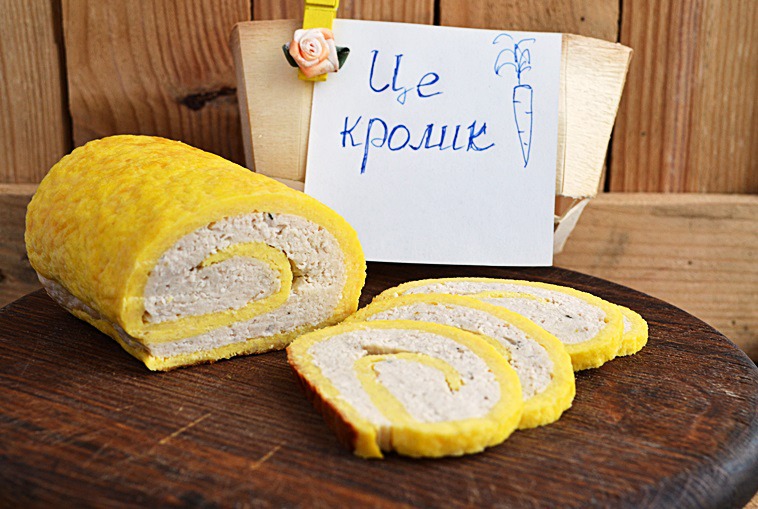 Ingridients
4 шт.
100 ml
1,5 spoon
150 g.
450-500 g.
1 шт.
Aromatic, juicy and delicious meat loaf can be served to the festive table hot with vegetables as the main dish or cold as an appetizer.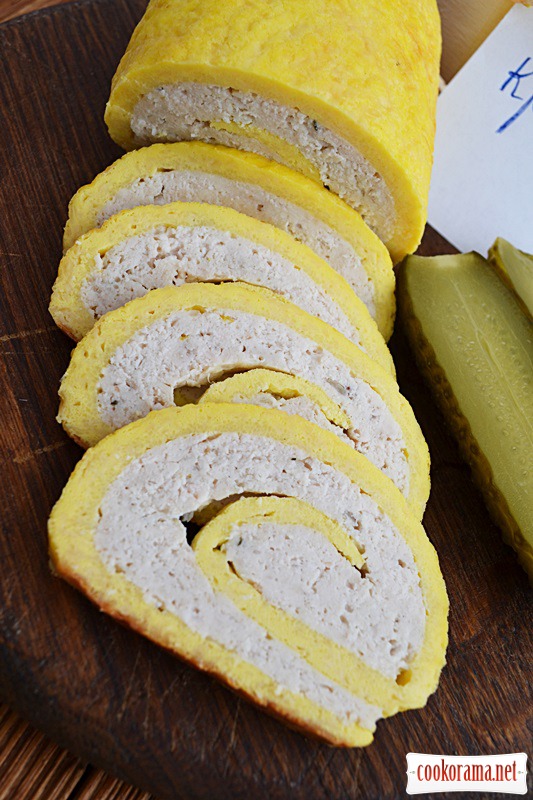 Preparation
To prepare cheese omelet: add semolina to slightly mixed eggs, grated hard cheese, sour cream, stir well (you can add chopped greens), and leave for 20-30 min, to swell semolina.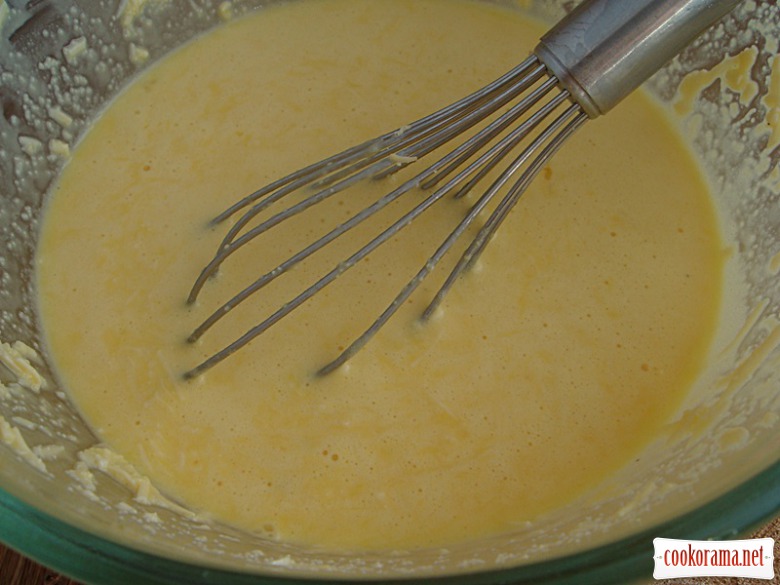 For stuffing: mince chicken fillet (or grind in blender) grate onion, stir all, add salt and pepper to taste.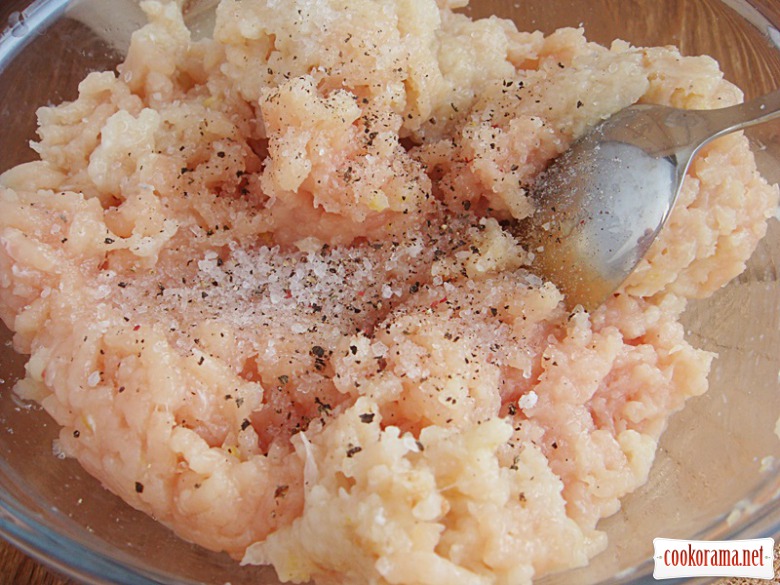 Cover baking sheet with baking paper and grease with oil. Spread egg-cheese mass on baking sheet, bake in heated at 180℃ oven to readiness (slightly golden color). Cover table with towel or paper, carefully flip ready cheese omelet on it and remove paper.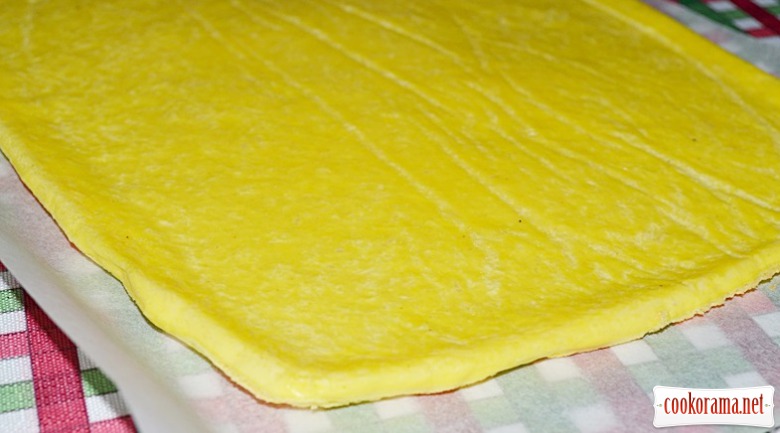 Spread stuffing over the entire surface of finished omelet. Close roll.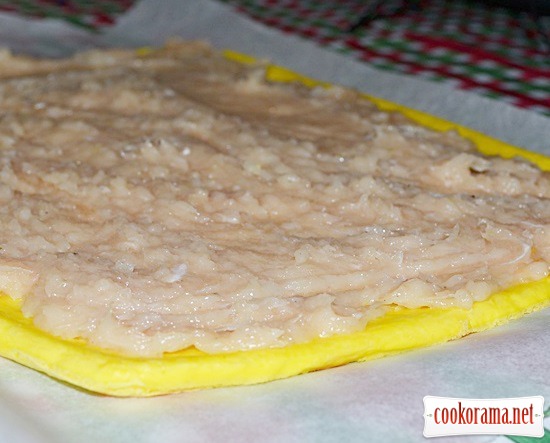 Wrap roll in paper, turn the edges so that the juice came out and bake again at 180 degrees until tender, about 25-30 minutes.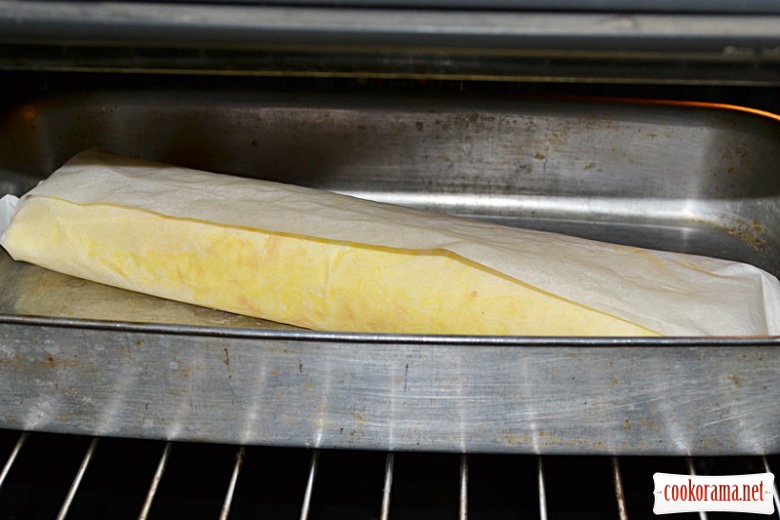 Do not immediately remove the roll of paper, better let it stand for 10-15 minutes so that it leak all the juices that stood out. Aroma is incredible. Bon appetite!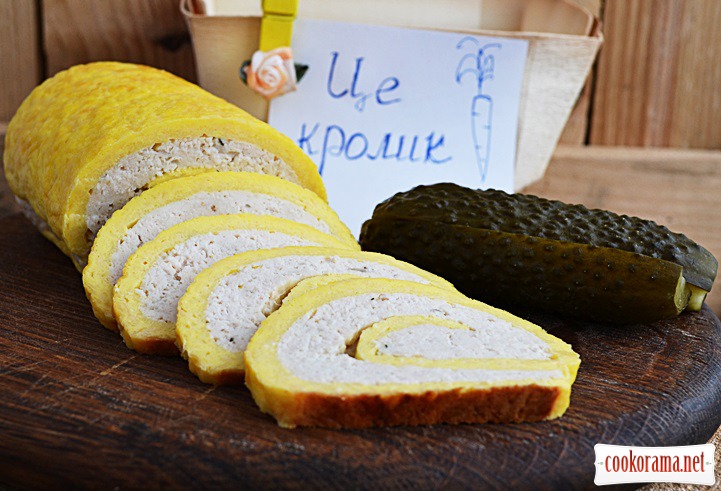 1373

02 April 2015, 13:43