Roll with seafood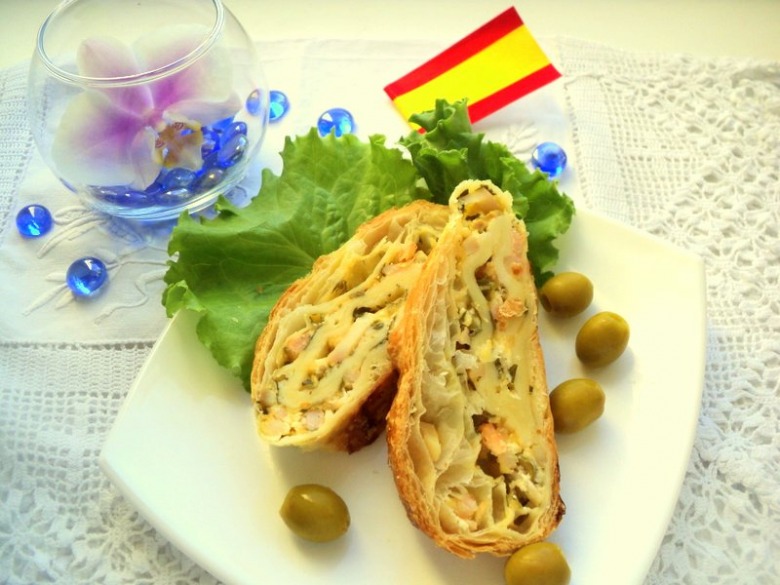 Ingridients
500 g.
200 g.
300 g.
150 g.
60 g.
150 g.
1 bunch
1 шт.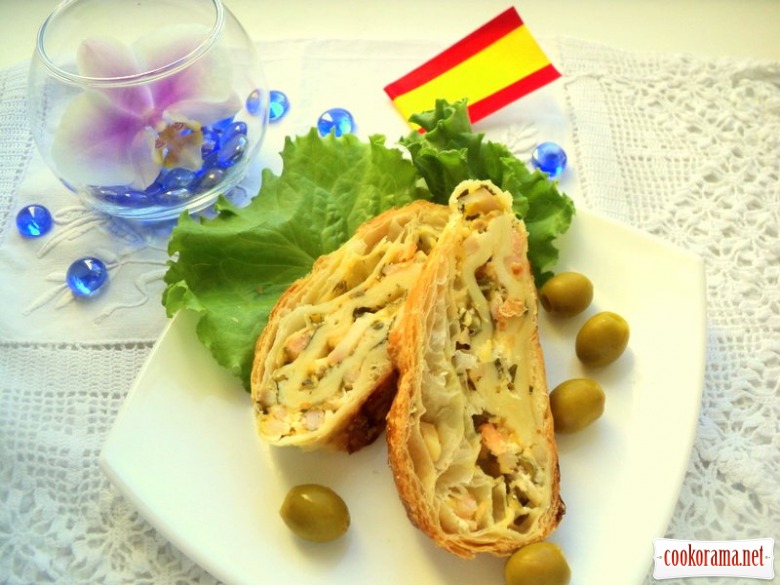 Most of Spain is washed by Mediterranean sea and the waters of the Atlantic. It is logical that the main place in the Spanish kitchen occupy seafood. Assortment of harvested seafood is extremely diverse: it is shrimp, calamari, fish, mussels. I offer you to cook piquant roll of puff pastry with seafood and olives. For seafood I took shrimp and calamari, but on request can be added any other seafood or take a seafood mix.


Preparation: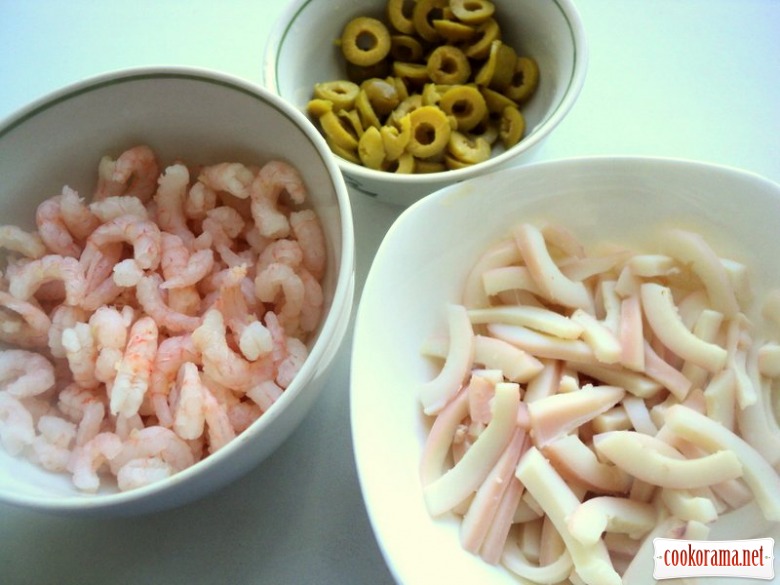 Scald calamari with hot water to remove the top film. Put calamari in salted boiling water and cook for 2-3 minutes. Cool calamari and cut into strips. Cut olives in rings, defrost boiled shrimps.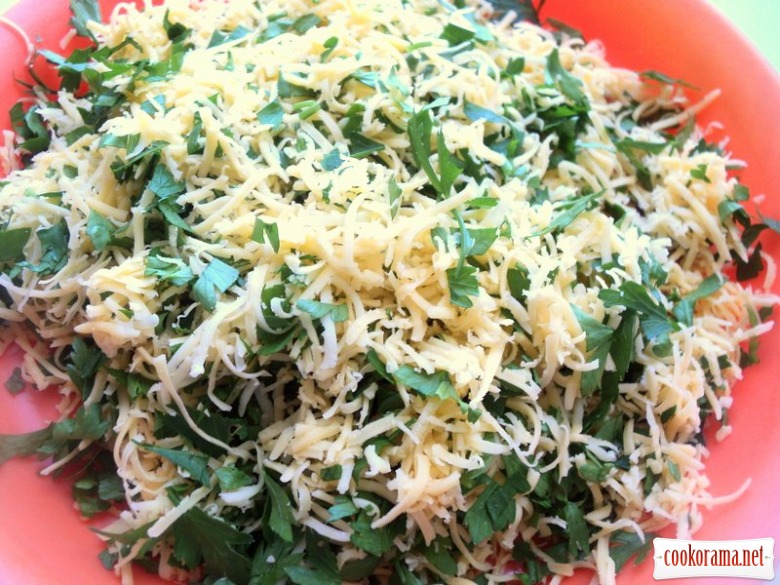 Grate cheese and chop parsley. Mix them.
Defrost puff pastry and roll layer of 3-4 mm thick, smear with mayonnaise.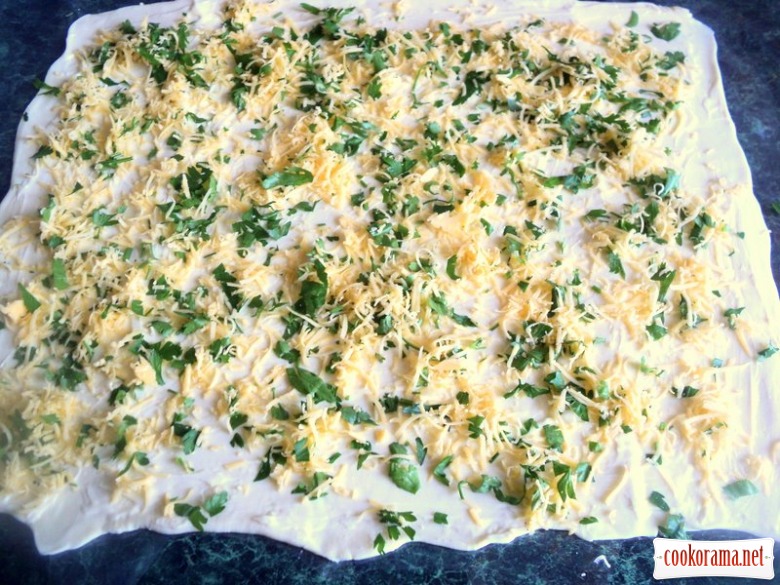 Sprinkle with ½ part of cheese with parsley.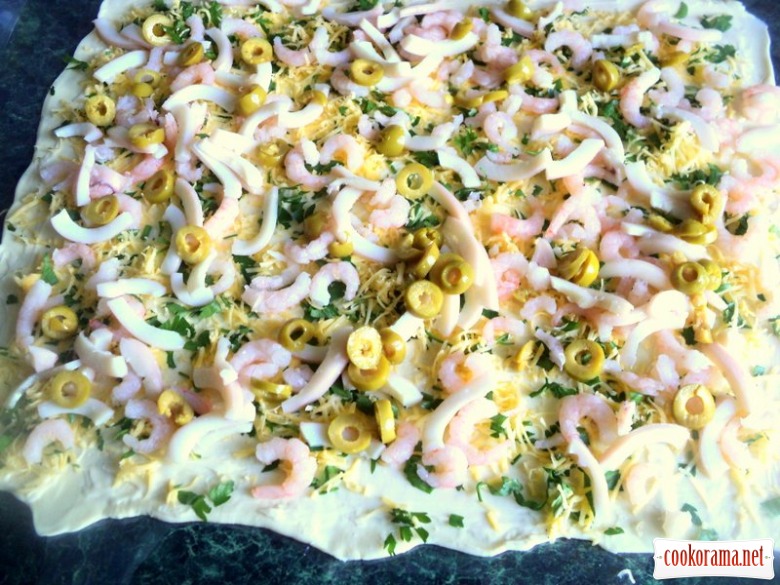 Spread on the top seafood and olives.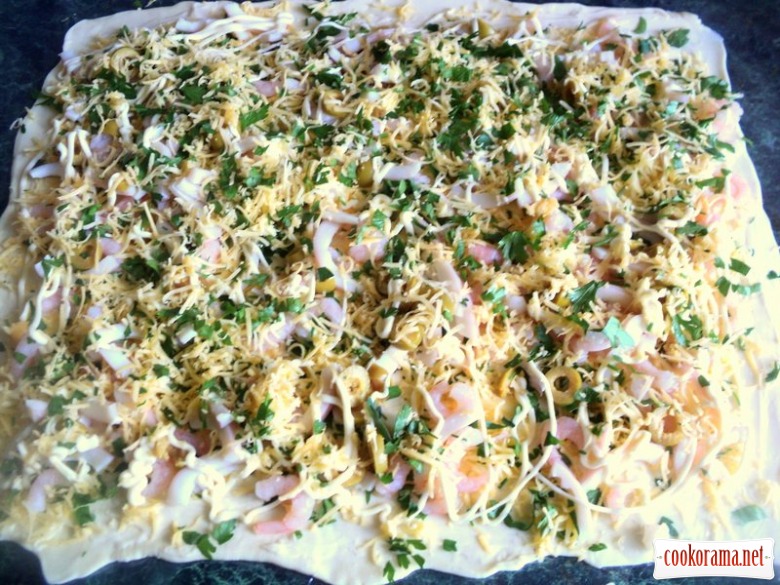 Smear with mayonnaise and sprinkle with the second portion of cheese with greens.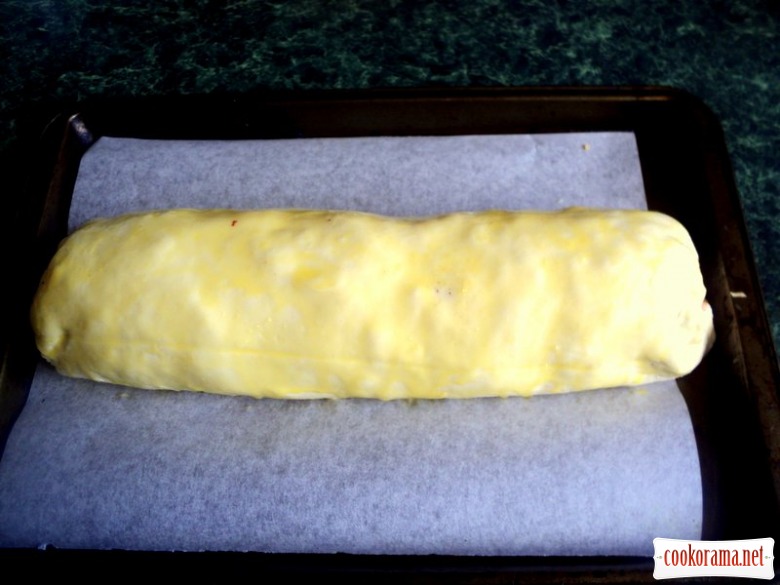 Make a roll. Pinch the edges. Smear top of the roll with yolk.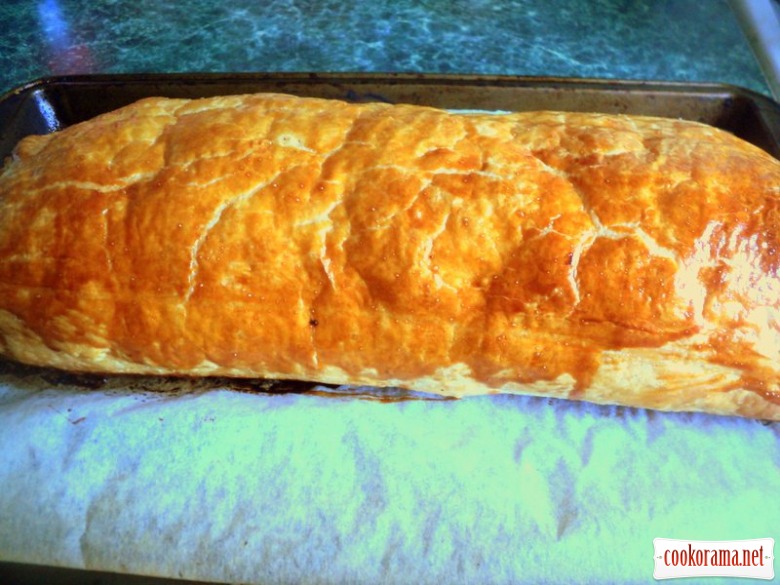 Bake at 210℃ for 40 min. If the top burns, cover with foil. Cool down a ready roll.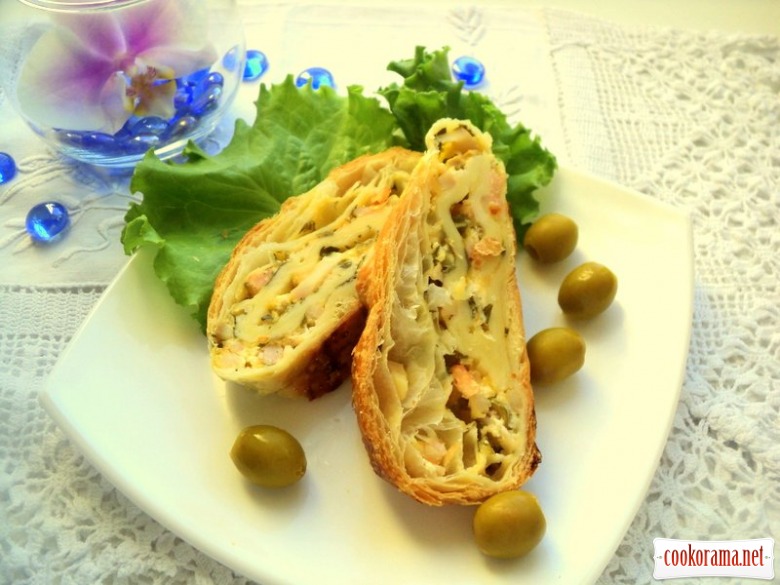 Before serving slice the roll. Decorate with olives and greens. Serve with salad. Bon Appetite!