Baked potatoes with chicken wings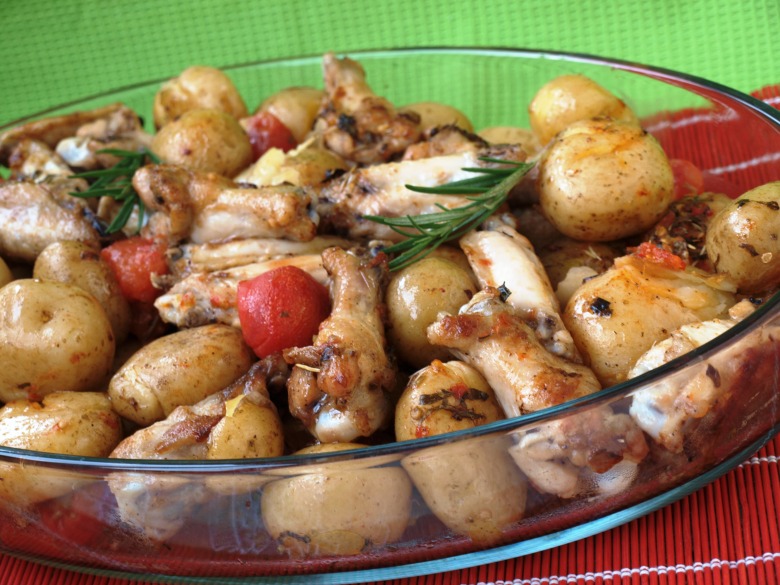 Ingridients
1 kg
1 kg
200 g.
100 g.
60 g.

ground mixture of peppers
This dish is cooked based on the popular chef Jamie Oliver recipes which I like very much. It is possible to prepare for Sunday dinner, and you can serve for a festive table. Hearty and very tasty!

Preparatino:
Wash chicken wings, dry them, cut in 2 parts and sprinkle with sea salt and pepper.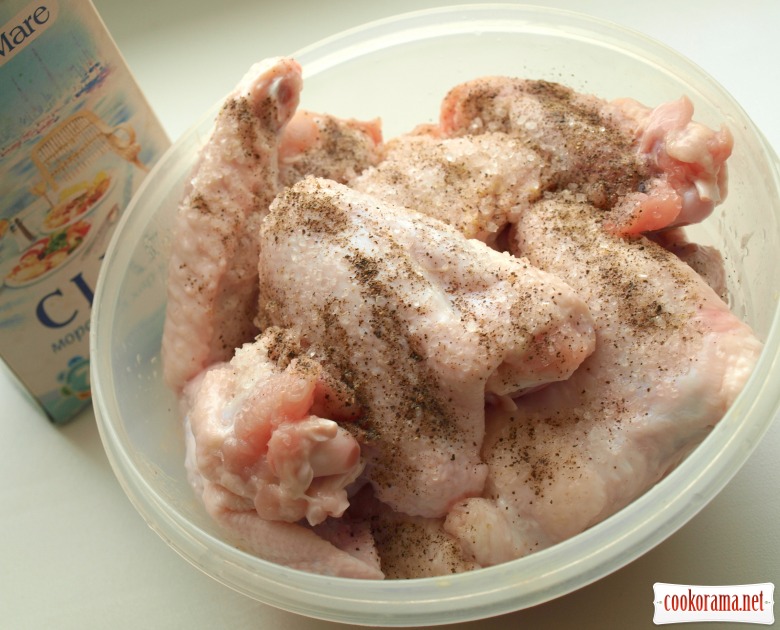 Rub the wings.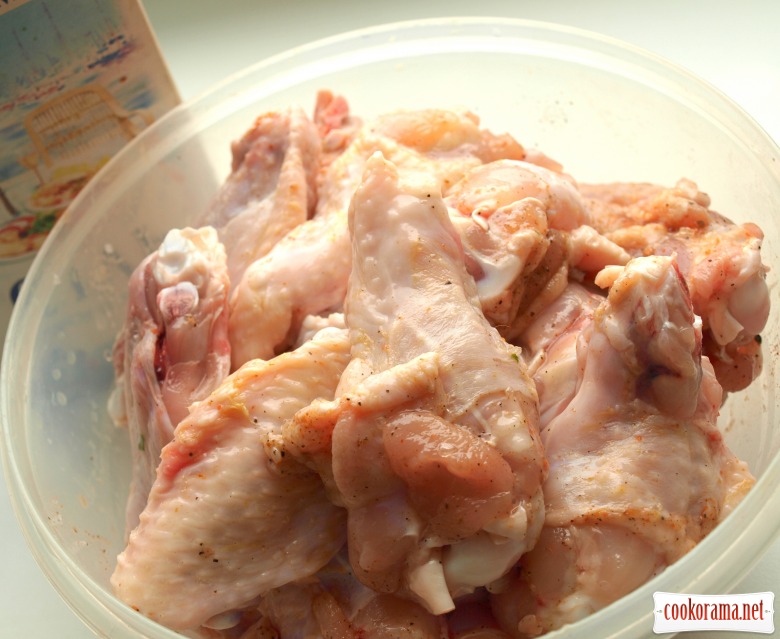 Heat oil on pan and fry wings till golden color.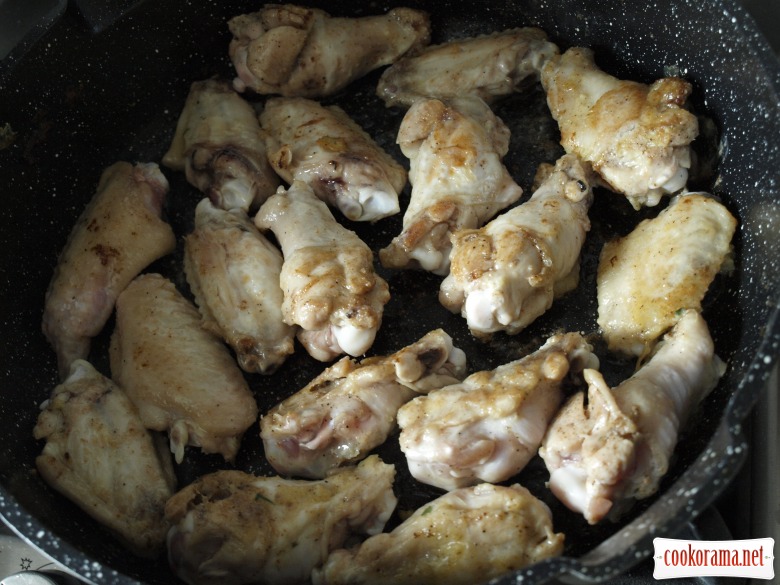 Wash potatoes well and boil till readiness in salted water. Pour out water and while they are hot, presss each potato a little, to crack it, but not to crash. Scald tomatoes with boiling water and remove the peel. The ideal variant had cherry tomatoes, but I used usual small ones. Spread on the baking sheet potatoes, chicken wings and tomatoes.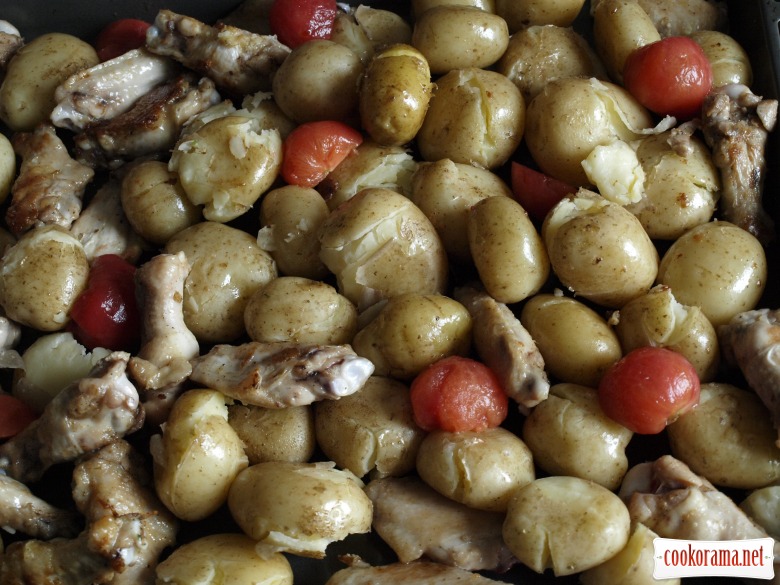 Prepare sauce: chop basil and hot pepper. Mix them with olive oil and lemon juice, add dry rosemary, and other herbs. Pour potatoes, chicken wings and tomatoes with this sauce and bake all in the oven at 180℃ for 20 min.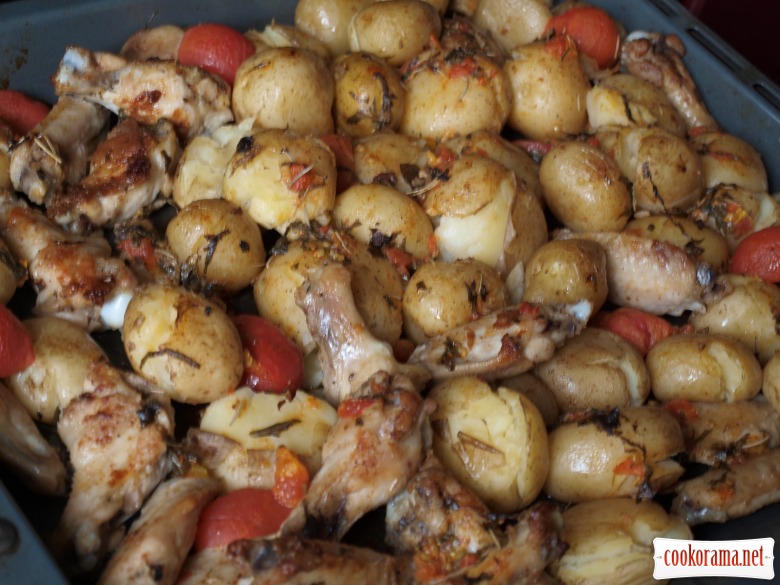 You can serve in one form or spread by portions.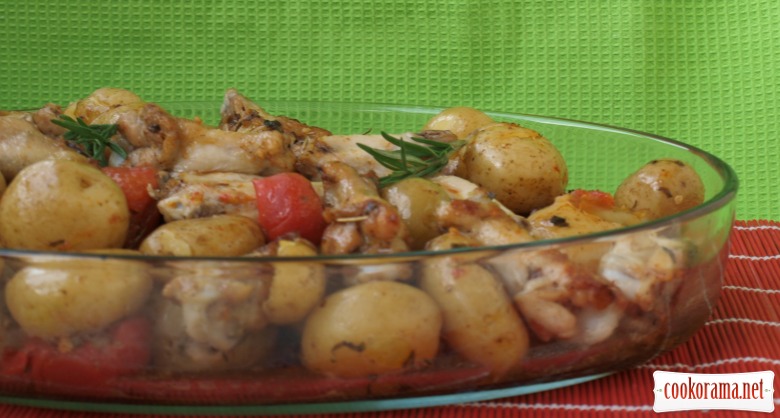 Bon Appetite!!!