Pancakes with stuffing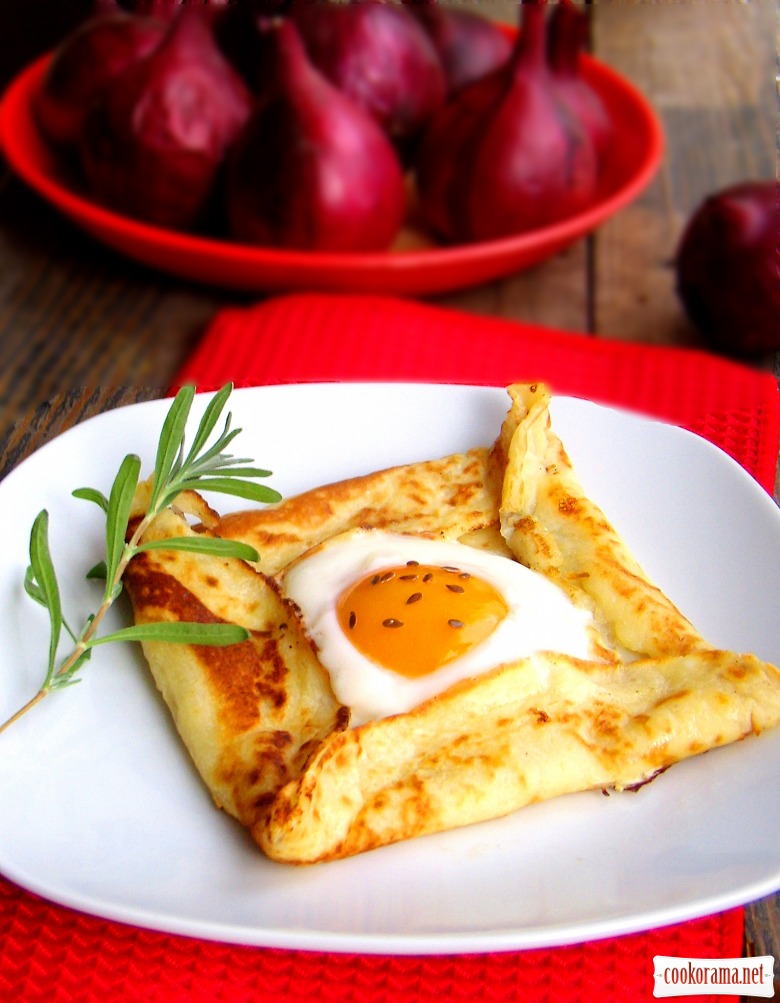 Ingridients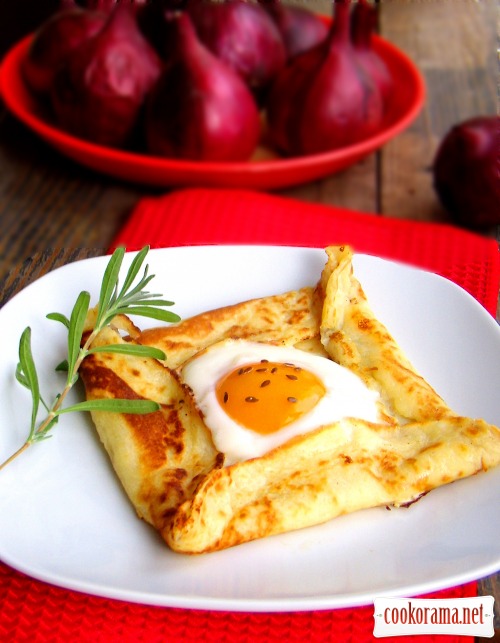 Preparation
1. Prepare dough for pancakes by your favorite recipe.
2. Next fry eggs in pan, salt it.
3. Grate cheese and cut sausage in strips.
Now we can cook… do not heat pan a lot, just, to fry pancake not quickly, or you do not have time to put the stuffing and wrap, everything will burn…
So, grease pan with oil, pour batter, once pancake brownes on one side, turn it to another, quickly put cheese in the middle, then sausage and 1 egg on top. Using spatula wrap edges of pancake as envelope, leaving a window for the yolk and remove from the pan.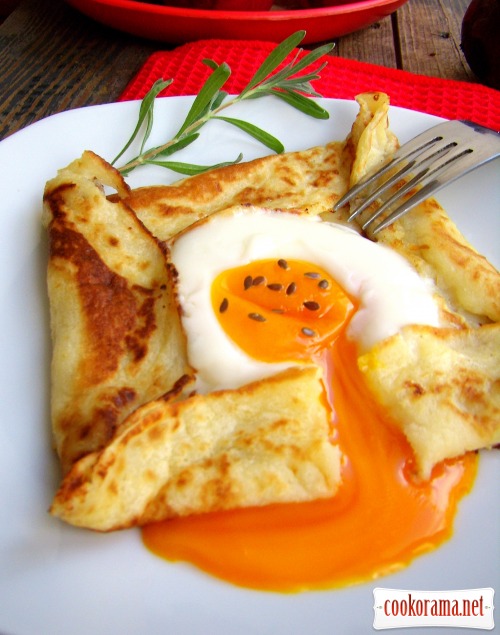 1010

26 February 2012, 14:46