Coffee-chocolate pancakes with curd filling and chocolate sauce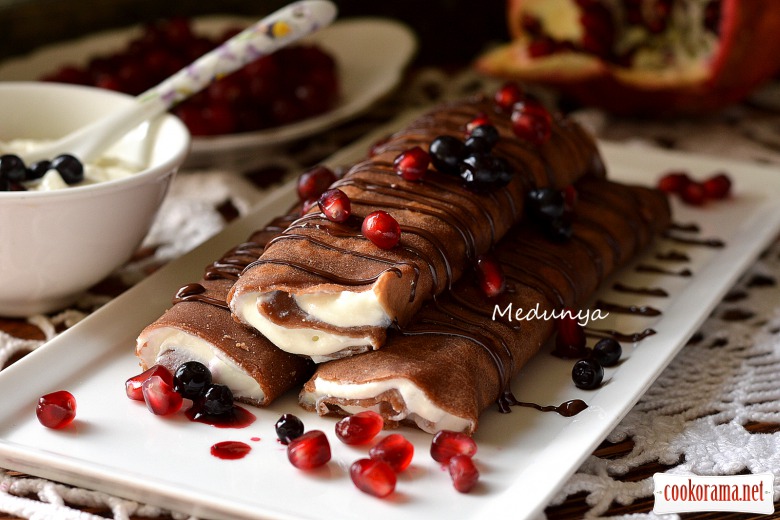 Ingridients
Filling
250 g.
3 spoon
4 spoon
1 tsp.
Dough
250 ml
1 шт.
1 tsp.
2 spoon
75 g.
1/2 tsp.
2 spoon
2 spoon
1/2 tsp.
Chocolate sauce
50 g.
2 spoon
A delicious combination of fragrant coffee and chocolate pancakes, delicate curd-citrus filling and chocolate sauce.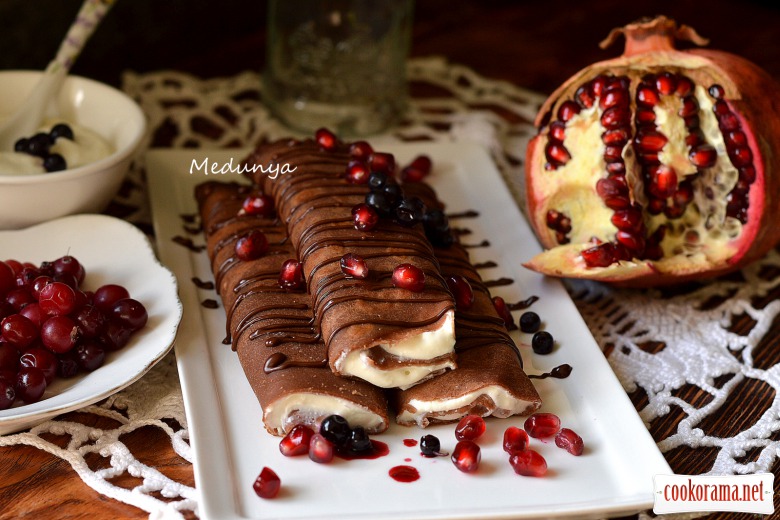 Preparation
Combine hot milk and instant coffee (you can boil brewed coffee with milk). Cool it. Add egg, salt, sugar. Mix it. Mix flour in with baking powder and cocoa. At the end mix oil in and leave dough for 45 min. Bake thin pancakes.
For filling grind in blender fresh fat curd, sour cream, sugar powder and peel.
Smear thin layers on pancakes. Wrap in tubes. Serve, pouring with chocolate sauce (melt chocolate and cream in water bath).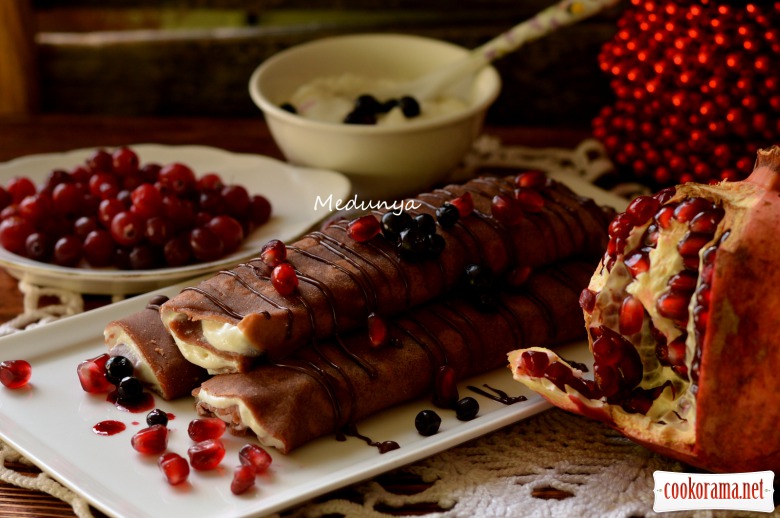 Bon Appetite!
Top of recipe "Coffee-chocolate pancakes with curd filling and chocolate sauce"
1294

22 February 2015, 17:07