Nut pancakes, without flour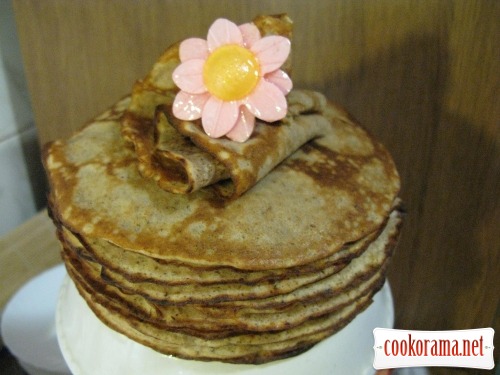 Ingridients
3 шт.
2 glass
2 spoon
150-200 g.
400 g.
1 spoon
0,5 tsp.
Preparation
Combine in blender nuts and sesame, if you wish you can dry them a bit in dry pan, and grind finely.
Mix eggs with sugar,
Add our ingredients, mix well and add nuts, stir it.
Fry from both sides over medium heat.
To soften dry edges, put warm pancakes in package for some time.
Pancakes are a bit thicker than classical ones, with a pronounced nutty flavor and aroma.
They are badly rolled in tube, crack, but do not break.
Bon Appetite to all