Cake m&m's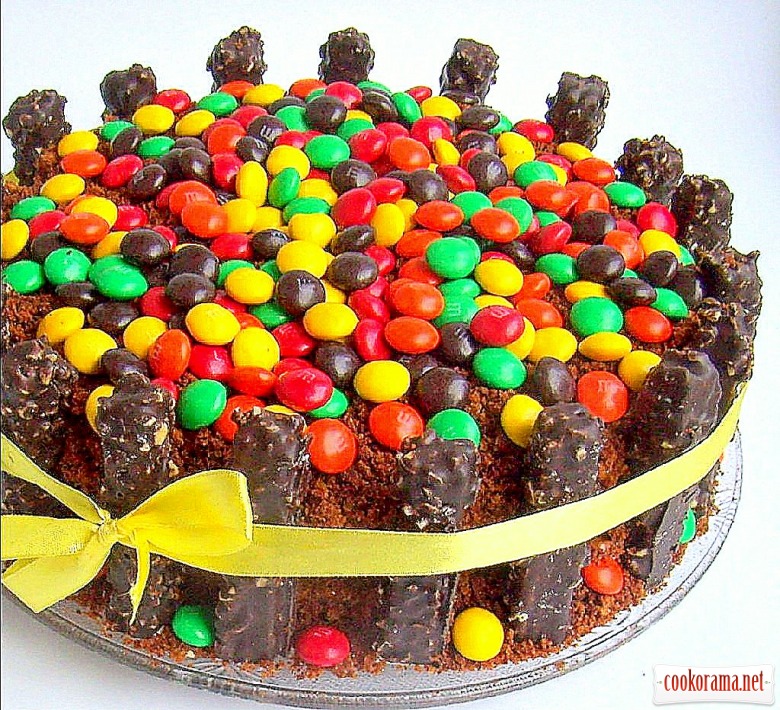 Ingridients
Ingridients
1 шт.
100 g.
200 ml
100 g.
2 spoon
150 g.

baking soda (hydrated with vinegar)

1 tsp.
Cream
150 g.
5 spoon
200 ml
Ingridients
I baked this cake for a birthday of one very good small boy. I saw the décor on the Internet, but ivented recipe by myself.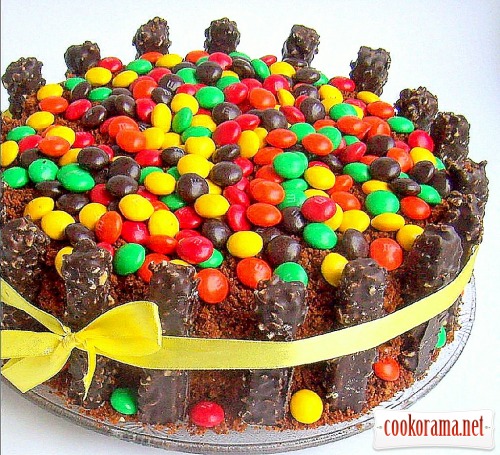 Preparation
Separate yolk from white, mix white into steep foam. Mix yolk, add sugar, condensed milk, sour cream, cocoa. Gently add mixed white. Then add flour with slaked soda.
Bake at 180-200 ℃ for 20-30 min, check readiness with toothpick.
Cool ready flat cake and cut in two parts.
Cream: 150 g of soft butter stir with 5 tbsp of cocoa, add 0,5 can of condensed milk.
Smear lower flat cake with cream, then spread layer of zephyr in chocolate, put upper flat cake, smear top and sides with rest of cream. Stick chocolate sprigs round the cake, sprinkle on top pack of sweets.