Spaghetti with seafood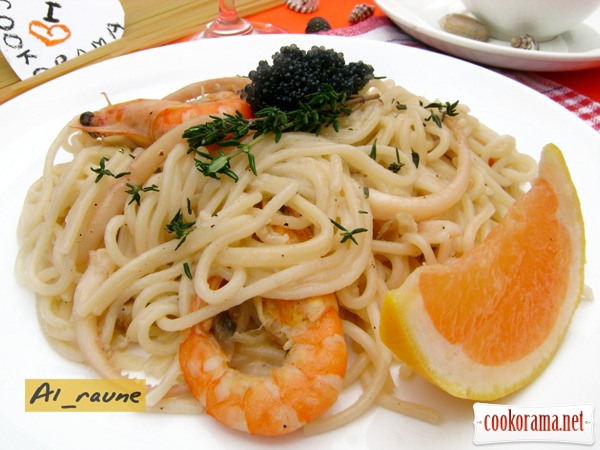 Ingridients
8 шт.
200 g.
2 шт.
1 шт.
8 шт.
120 ml
0,5 kg
Let`s cook seafood?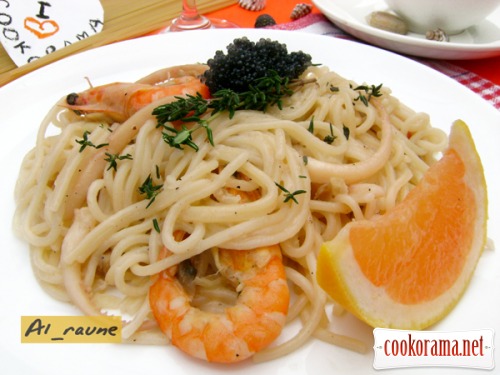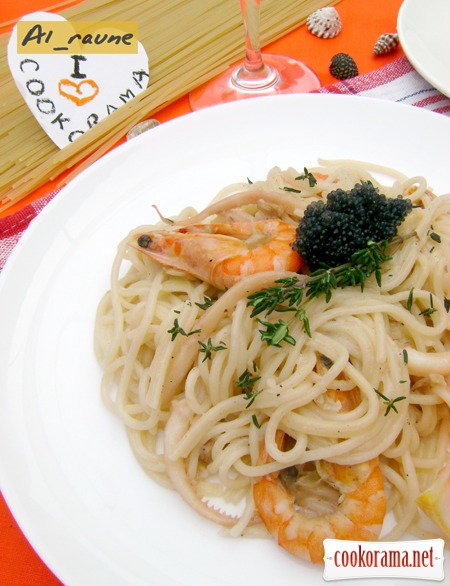 Peparation
Boil shrimps, clean, leaving heads and tails. Dip tentacles in boiling water, take out and clean.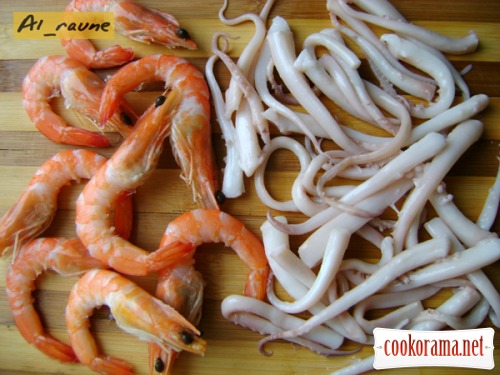 Peel garlic cloves and press them.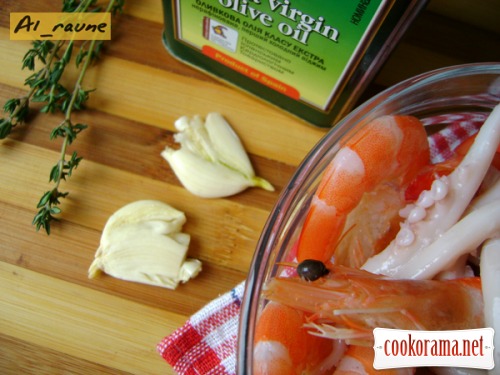 Fry in pan, in olive oil garlic and few thyme sprigs for a few seconds, add chopped onion, fry a bit more.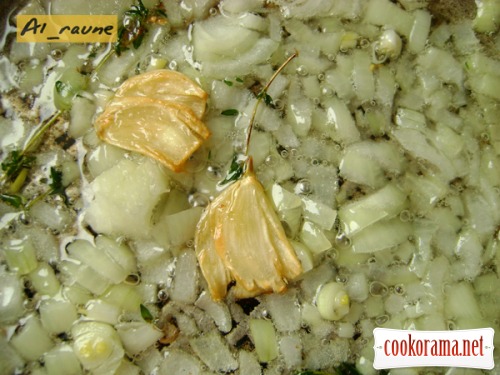 Put shrimps and squids in pan to onions, after removing garlic and thyme sprigs. Warm up and add chopped champignons.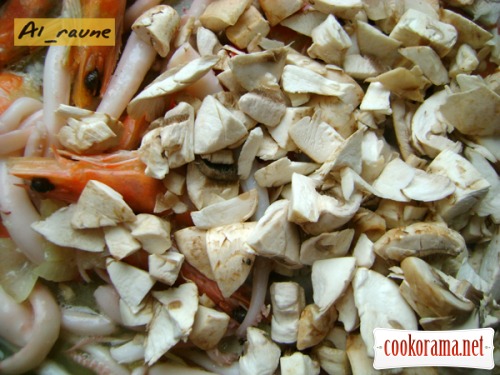 Salt and pepper to taste. Fry for 6 min over low heat and pour cream.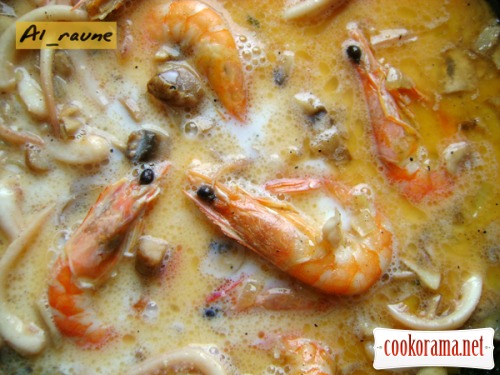 A bit more, about five minutes, heat over medium heat and add boiled spaghetti, cover with lid, cook over low heat, gently stirring, cook more and serve at once, decorating as you wish.