Spaghetti with nut sauce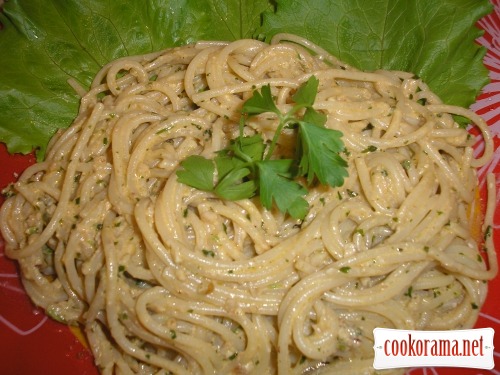 Ingridients
300 g.
0,5 glass
1 шт.
150 ml
4 spoon
3 spoon
4 spoon
Preparation
Boil spaghetti till readiness.
Prepare sauce. For this mix in blender nuts, cilantro and garlic.
Fry this mixture in olive oil for 2-3 min.
Add salt, pepper, pour cream and ketchuo and stew on low heat for 10 min. Remove sauce from heat and add cheese.
Pour spaghetti with ready sauce and mix well.