Rye bread with sunflower seeds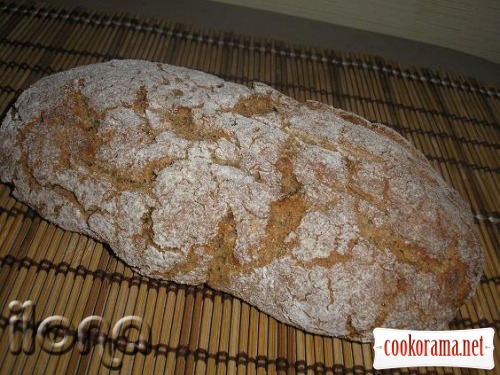 Ingridients
50 g.
1 glass
2 glass
0,5 tsp.
1 tsp.
Preparation
Dissolve yeast in small amount of heated water (about 1/4 of glass), add sugar and put in warm place for 15-20 min.
Mix flour, salt and sunflower seeds. Then add to flour rest of water and yeast.
Knead dough. Dough should be sticky. Knead dough with oiled hands. Let dough rise in warm place for 45 min.
Sprinkle dough with flour, spread on baking sheet, covered with baking parchment.
Bake at 220℃ for 20-25 min.