Rye bread with pumpkin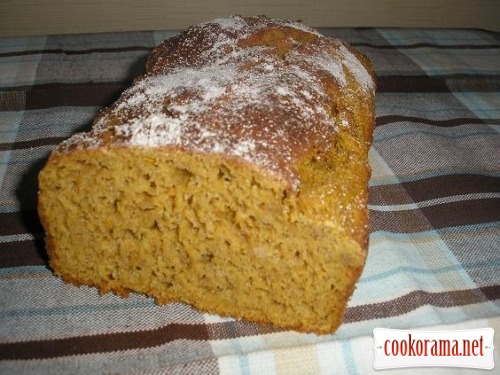 Ingridients
2 glass
1 шт.
5 g.
2 spoon
5 g.
Preparation
Peel pumpkin, dice and boil for 15 min. Next grained remained pumpkin in blender. E need 1 glass of pumpkin puree.
Dissolve yeast in water and leave for 15 min. Mix flour, salt, egg and pumpkin puree.
Now add yeast, stir all well and leave dough for 45 min in warm place, covered with towel.
Grease form with oil and sprinkle with flour. Spread dough in form, and sprinkle with flour a bit.
Bake at 220℃ for 25 min.
Such a bread in cut.