Pumpkin bread with onions and nuts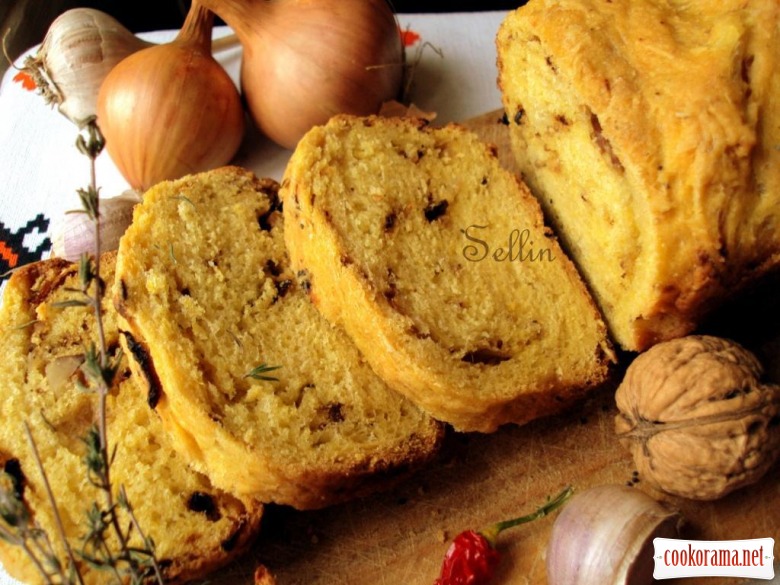 Ingridients
250 g.
55 g.
375 g.
2 шт.
7 шт.
160 g.
5 g.
20 g.
100 g.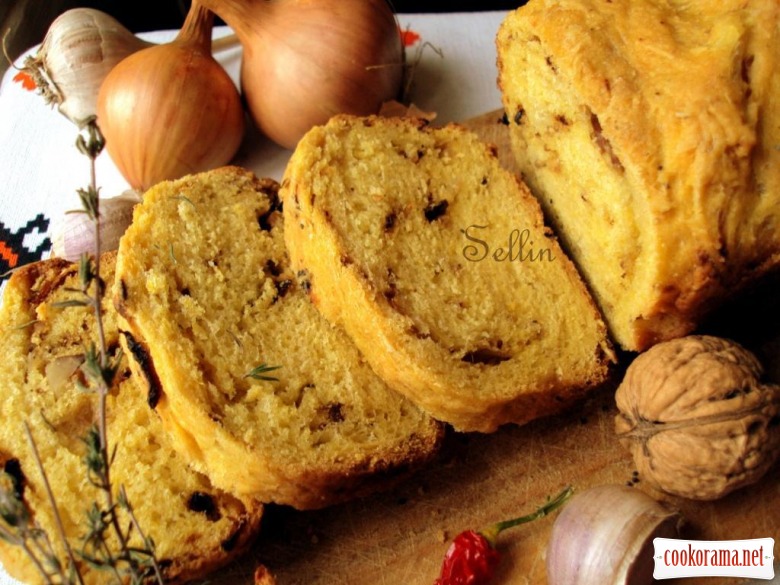 This bread impressed me with taste, color and aroma.

.....Due to this recipe, there is often pumpkin in our house.
… Try it!

Preparation
Rub yeast and add sugar.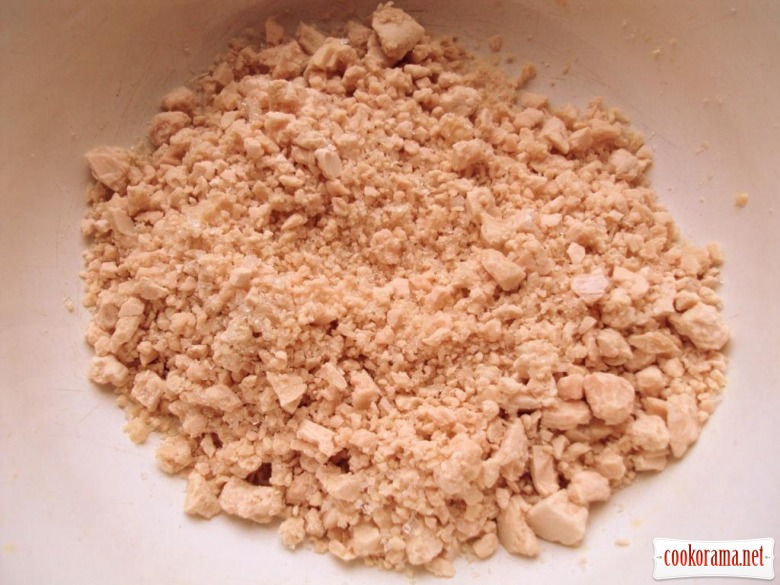 Boil and mash pumpkin, you can add puree of baked pumpkin, I had frozen puree, which I used.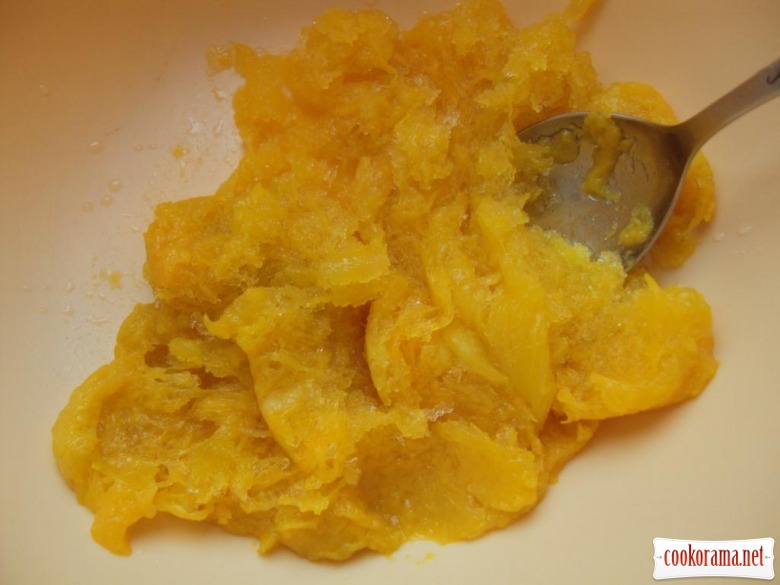 Sift the flour.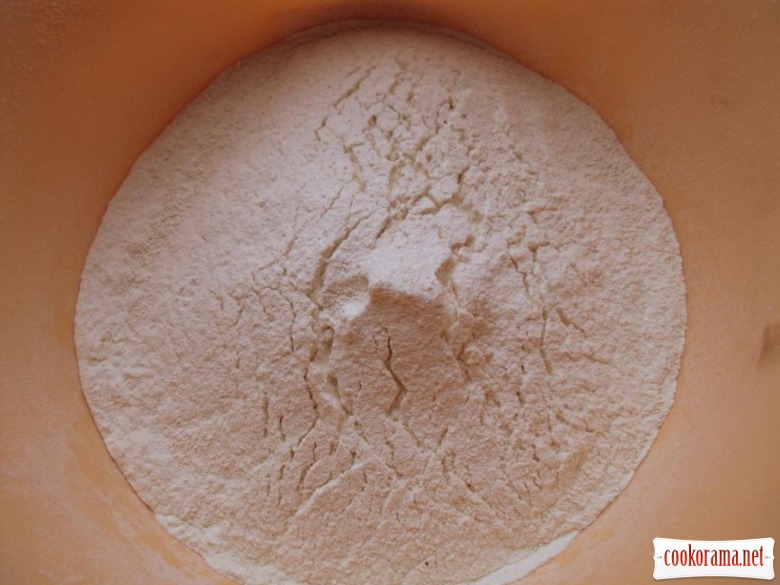 Add yeast mass to flour, pumpkin puree, semolina and salt. In the end add 3 tbsp of oil. Wrap in film and put in the fridge for 1 hour.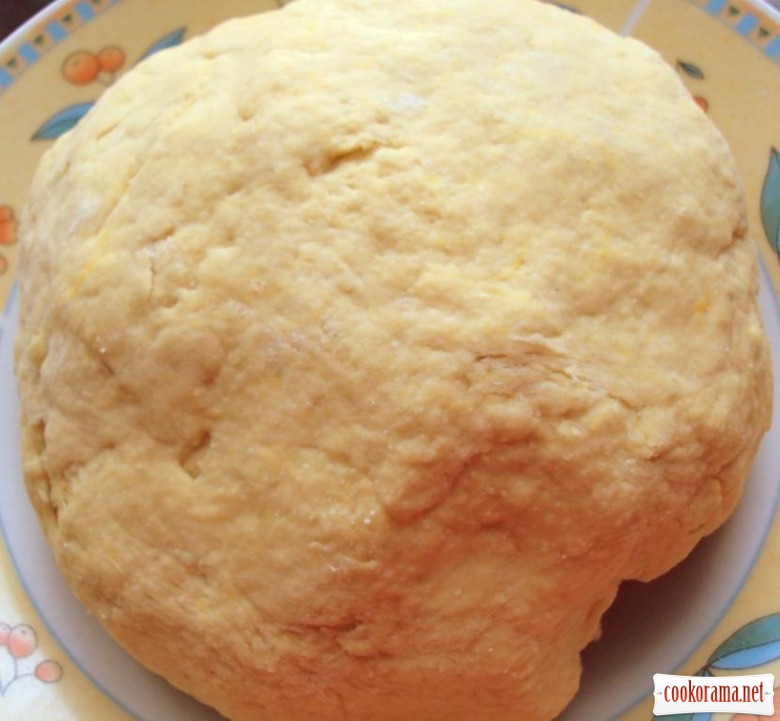 Heat the oiled pan, add garlic and fry it till golden color, after that take it out, and fry sliced onion on this oil, to which at the end add the Provence herbs.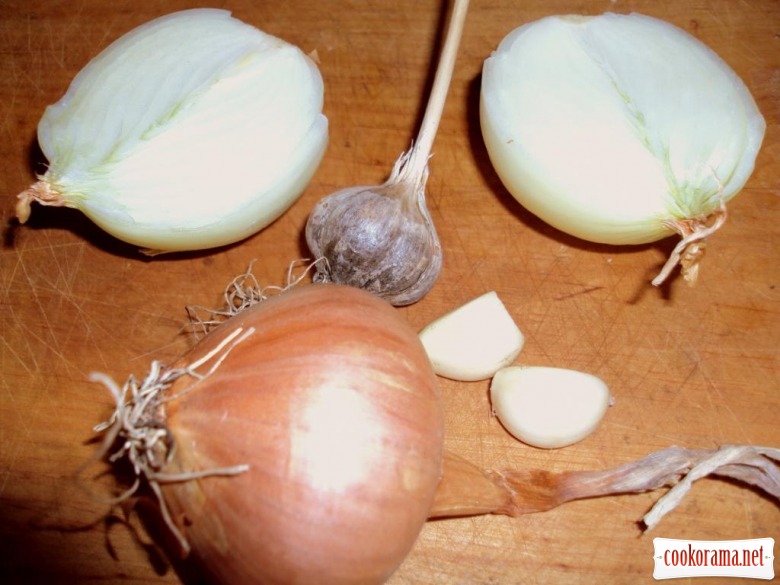 Peel and chop the nuts.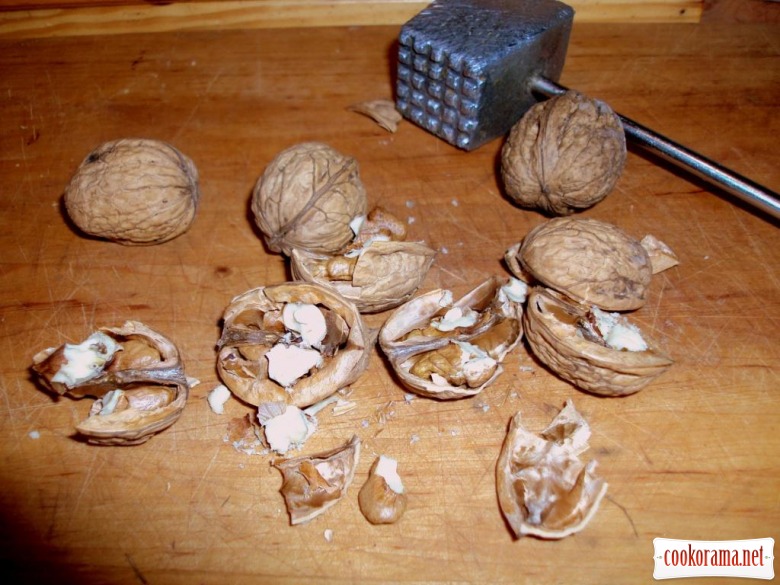 Take dough out from the fridge and add to it onion and nuts.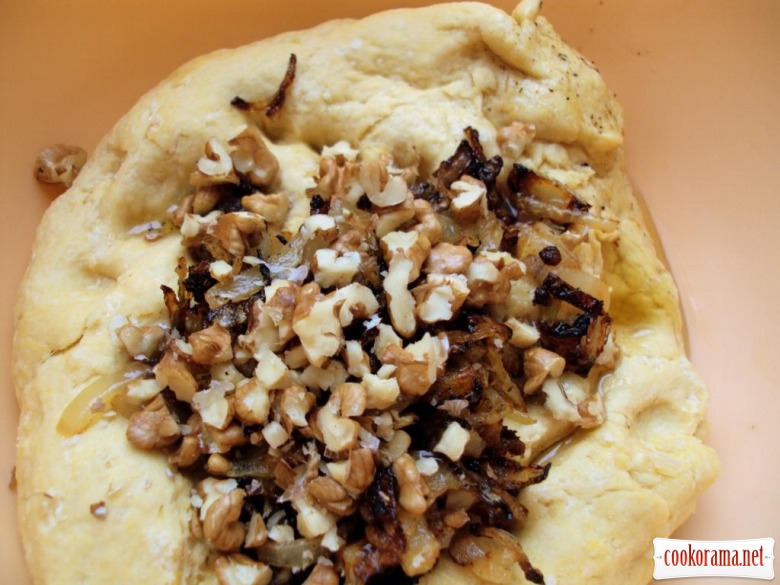 Leave covered with towel dough in warm place to rise. It should rise twice (about 1,5 hour).
Grease form with oil and sprinkle sides with dry poppy, spread dough and give it time to rise. Bake for 45-55 min.
From this portion it gets 1 square bread, or 2 small breads like mine on photo.
Bon Appetite!!!!