Monkey bread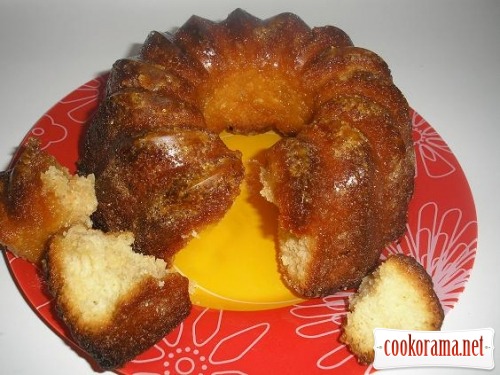 Ingridients
40 g.
200 ml
5 spoon
0,5 kg
100 g.
Preparation
Mix milk, yeast and 1 tbsp of sugar. Put in warm place for 30 min.
Combine 4 tbsp of sugar and 1 tbsp of melted butter, salt and flour. Knead not sticky dough.
Put dough in warm place for 2 hours. Dough will increase in volume more than 2 times.
Melt remained butter. Separately sprinkle sugar, but better not all at once, but add gradually, it becomes wet from butter fast.
Grease form with butter and sprinkle with sugar. Tear pieces from dough, roll balls bigger in size than walnut, dip at first in butter, then in sugar and spread in form.
Let dough stand for about 30 min.
Bake at 180℃ for 40 min.
Bread slices off easily. In the original, it was necessary to use brown sugar, but it is too expensive …