Coloured bread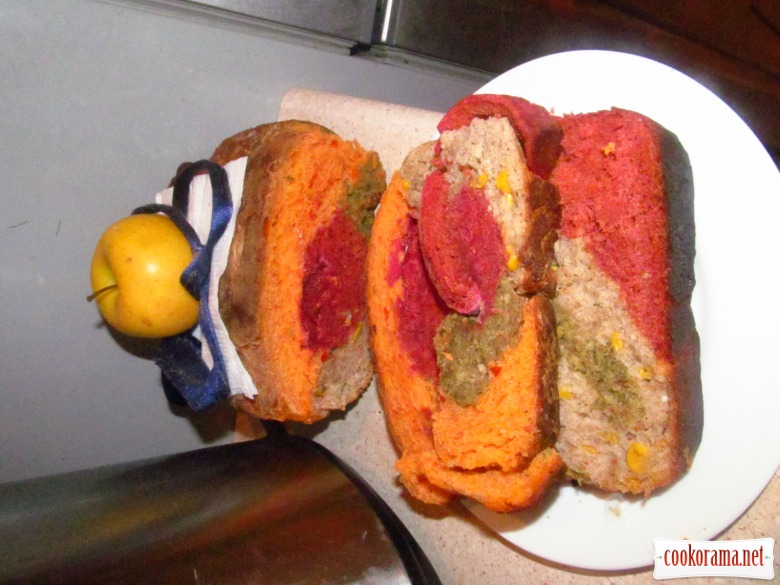 Ingridients
4 glass
110 ml
4 tsp.
110 ml

juice from the dill and parsley

110 ml
110 ml
2 spoon
4 tsp.
2 tsp.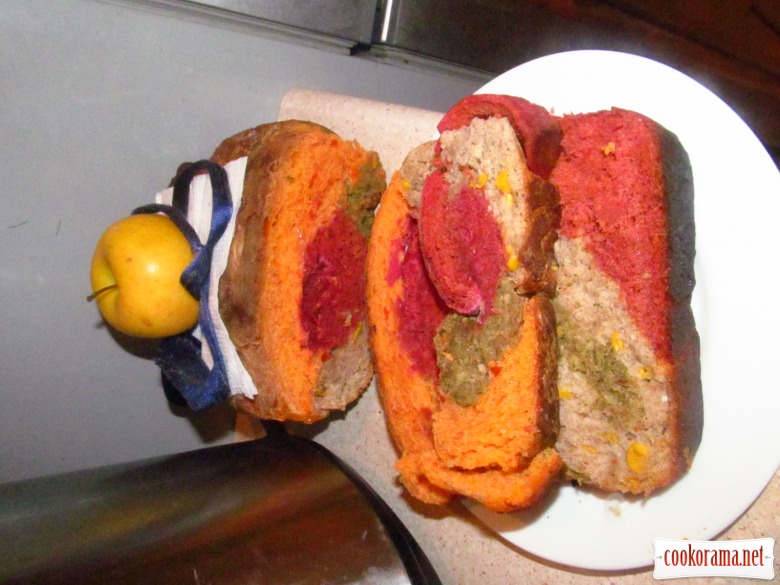 Preparation
Squeeze juice from two beets (110 ml), grind dill and parsley in blender, I got tomato juice also with help of blender. Now we should prepare dough. Pour juice from glass, add salt 0,5 tsp, sugar 1 tsp, oil — 0,5 tsp, flour — 1 gl and yeast-1 tsp, knead dough and do so 4 balls of dough.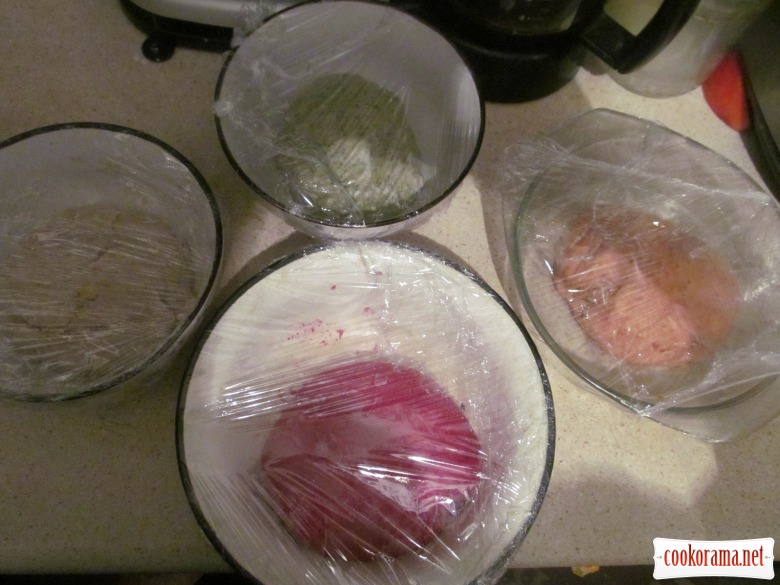 Then cover our bowl with cling film and leave in a warm place for half an hour so that dough rise. While dough is rising, prepare baking form. Grease it with oil. You have to «form» our bread. To do this, take form of already prepared baking form and start to spread dough. To get nice bread, the best is to roll dough sausages and twist as you want.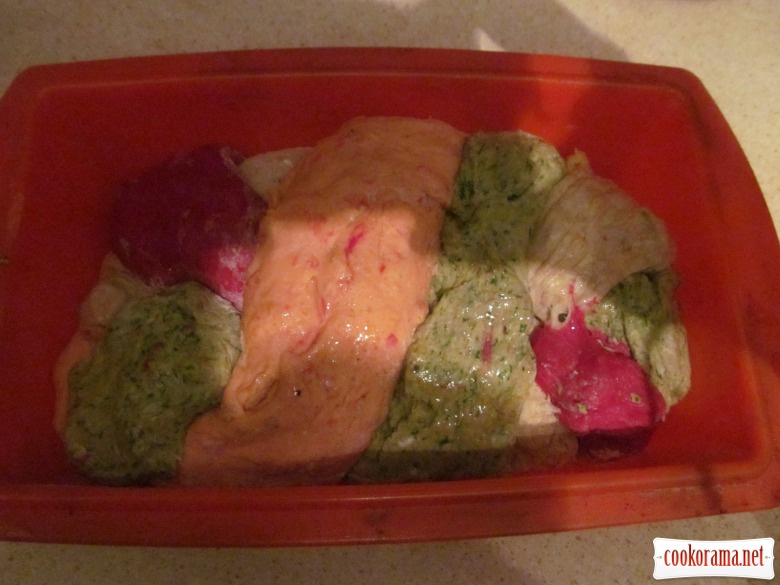 Once you «form» future bread, cover it with deep bowl and leave to rise for half an hour in a warm place. While dough rises, heat oven to 230 degrees. When the oven is heated, and the dough has risen, it is time to start baking. We put our bread in the oven and leave it until tender for about 40 min.