Bread from different kinds of flour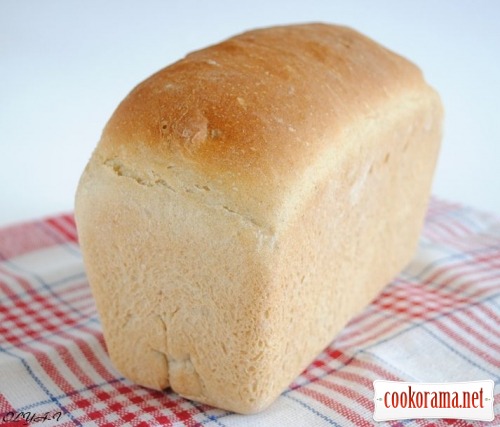 Ingridients
300 ml
0,5 spoon
1 spoon
1 tsp.
1 tsp.
0,25 glass

flour (meal, first grade, and regular in the proportion of 1:1:2)

2 glass
Preparation
Dissolve yeast and sugar in warm water, add 3 tbsp of white flour, mix and let it stay covered with lid for 30 min in warm place.
Next stir batter, add honey, salt and flour by turn — sifted, knead dough, shift it on table, knead dough sprinkling with white flour, knead for a few minutes, till dough becomes elastic.
Shift dough in greases with oil bowl, cover and let it rise in warm place for 1 hour or more, toll dough increases twice in volume.
Next knead dough, form bread, shift in greased with butter and sprinkled with flour form, cover and let it rise for 40 min.
Put baking sheet in the oven on low level, heat the oven at 200 degrees.
Carefully put raised dough on medium level, and quickly pour glass of boiling water on low baking sheet, close the oven.
In 15 min remove container with water, reduce temperature at 180 degrees and bake bread for about 30 min till readiness.
Cool ready bread down.