Fish with potatoes in the oven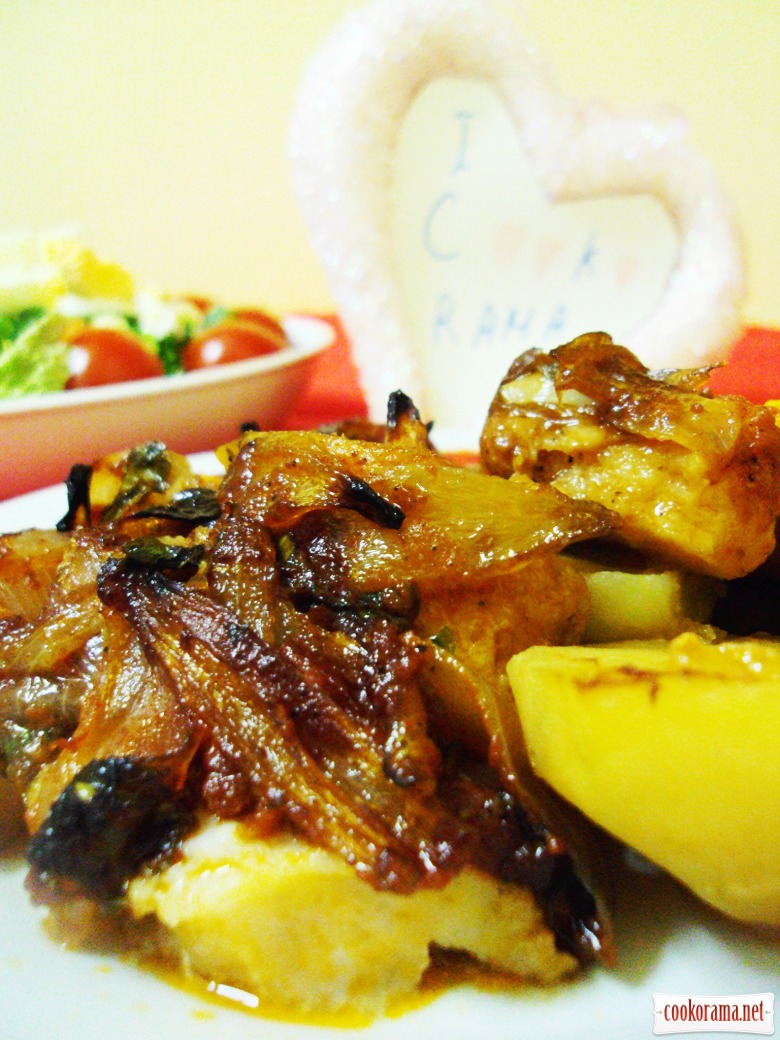 Ingridients
500 g.
500 g.
2 шт.
2-3 шт.
1 spoon
1 glass
100 ml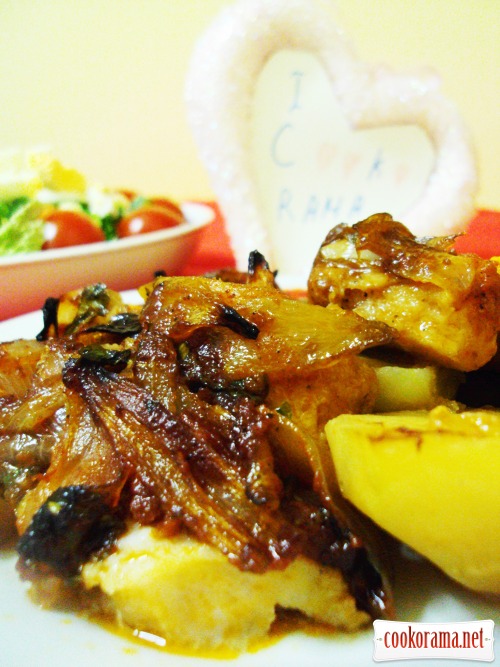 Delicious and not difficult in preparation recipe of Greek cuisine. Even not fans of fish eat content of plates with pleasure and ask for another serving.

Preparation
Boil potato to semi readiness in «jacket» — for 20 min.
Defrost fillet (on lover shelf of fridge).
Prepare sauce: slice onion, garlic cloves – along in two parts (remove plantlets).
Saute onion with garlic in half of oil till transparency. Add tomato paste, diluted in water or wine (pate can be replaced by tomatoes, fresh or in own juice. In this case do not add liquid). «Caramelize», salt and pepper. Stew for 10-15 min. Remove from heat and add finely chopped parsley.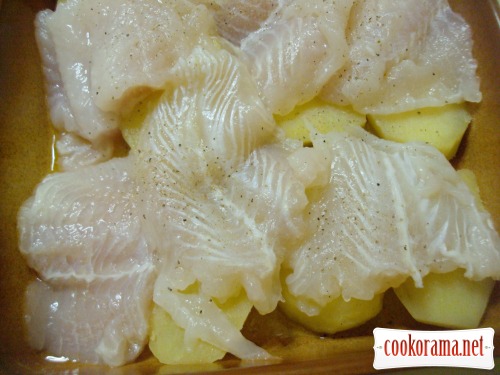 Grease deep form with remained oil. Spread peeled and sliced potato and fish. Salt and pepper it.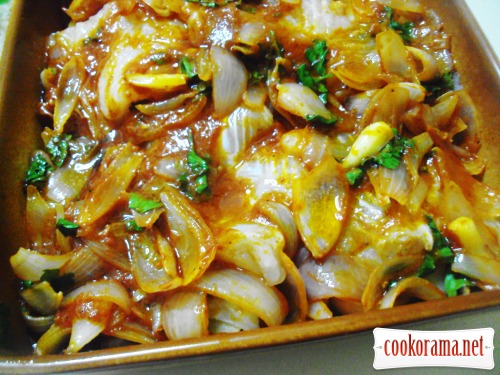 Top with vegetable sauce.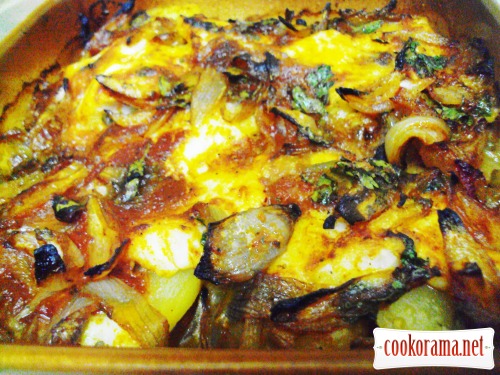 Bake in heated oven at 180 ℃ for 30-40 min. Guide to your oven.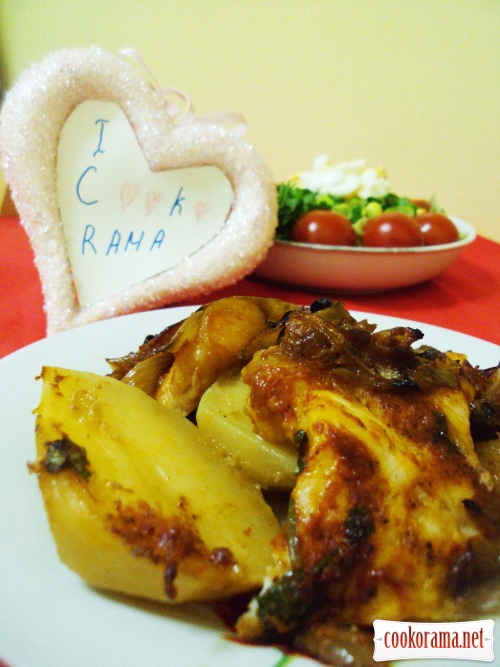 Serve it hot with your favorite salad.
Bon Appetite!!!
743

10 February 2012, 20:59