Fish baked with tomatoes and cheese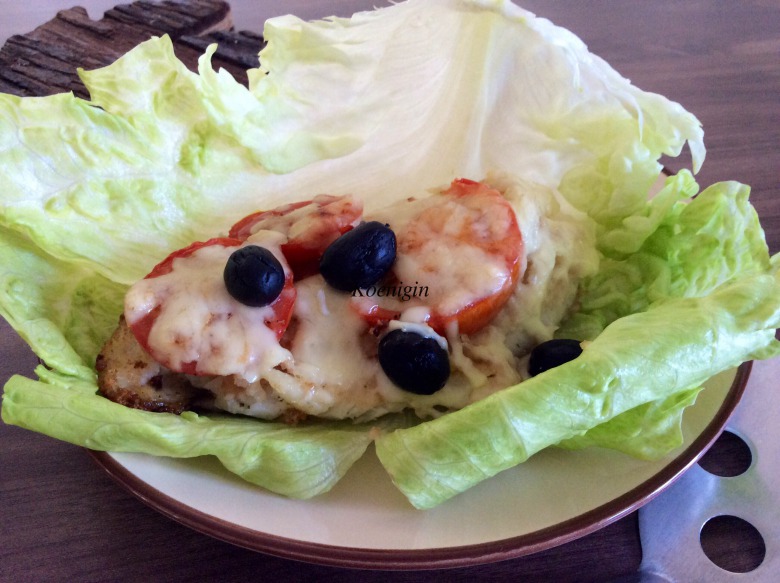 Ingridients
700 g.
3-4 шт.
150 g.
1 шт.
Often cook fish for this recipe. Any sea fish fits, such as tilapia or sea bass (pictured exactly bass). Well suited to family holidays and just for every day.

Preparation
Wash fish fillet, dry with towels, sprinkle with spices and leave for 15-20 min. Take spices to your taste, I put to fish lemon pepper (already prepared mixture) and salt. Fillet, if not too big leave whole, cut large in half розрізати.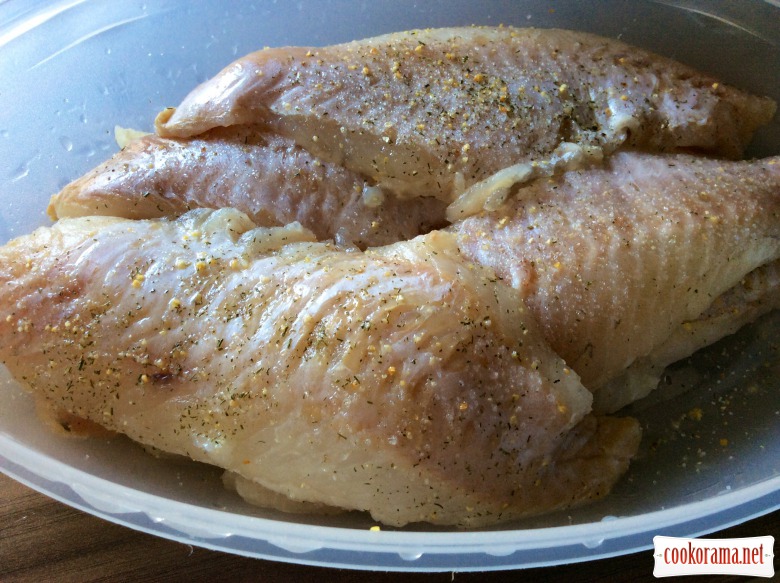 Prepare in separate bowls mixed egg and bread crumbs.
Heat few spoons of oil in pan.
Dip fish fillet in egg, roll in crumbs and fry quickly from both sides till golden crisp.
Spread fried fish on baking sheet or in form. Top with sliced tomatoes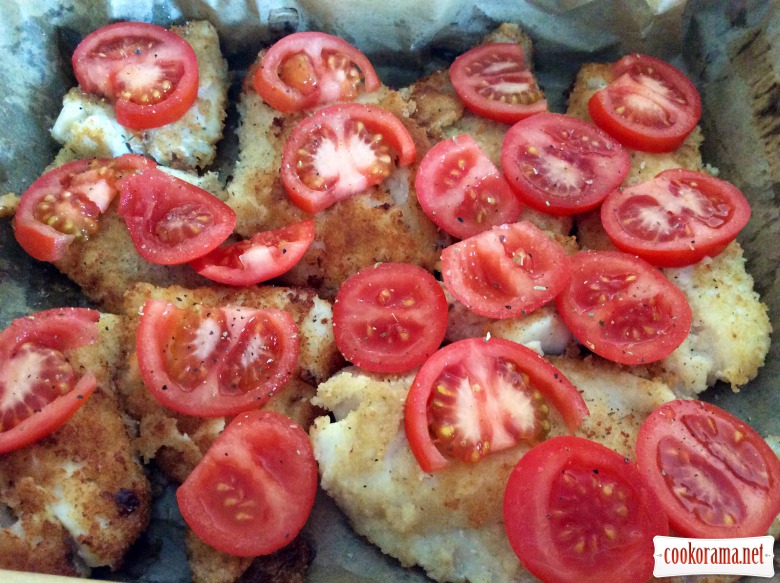 And sprinkle with grated cheese.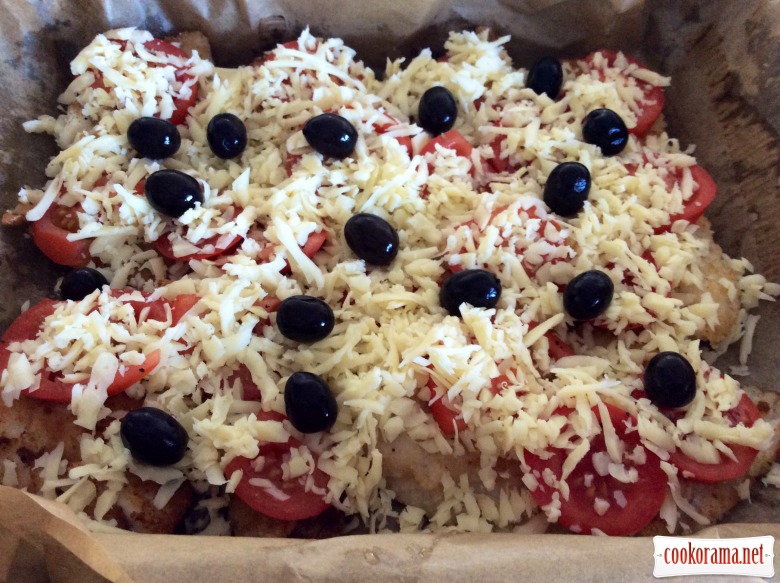 If you wish add olives (better without seeds).
Put to bake in heated at 200℃ oven for 20-25 min.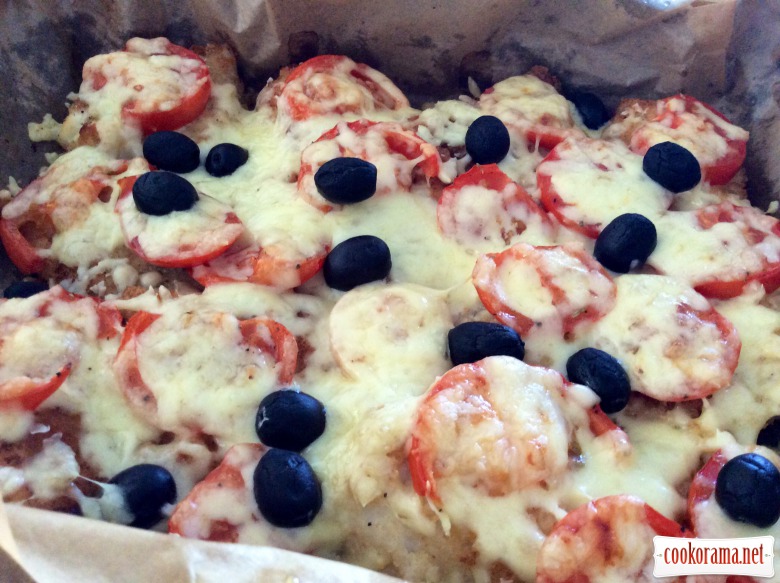 If form is small, serve right in form or in portions. Cold fish also tasty, but I like hot with melted cheese more.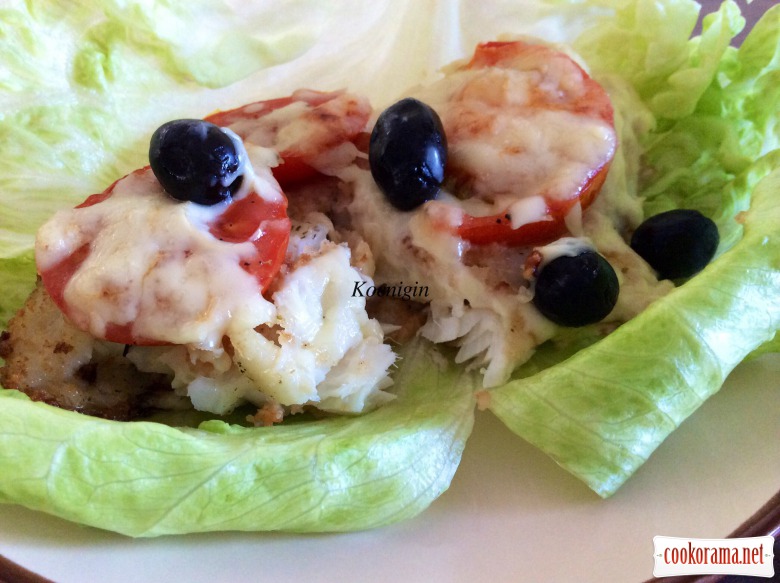 Bon Appetite!
831

24 March 2015, 16:47