Fish in salt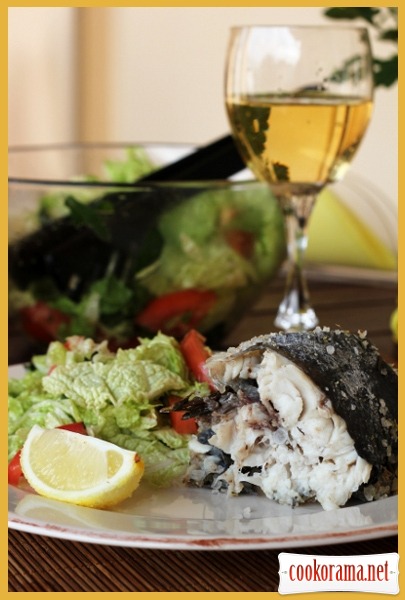 Ingridients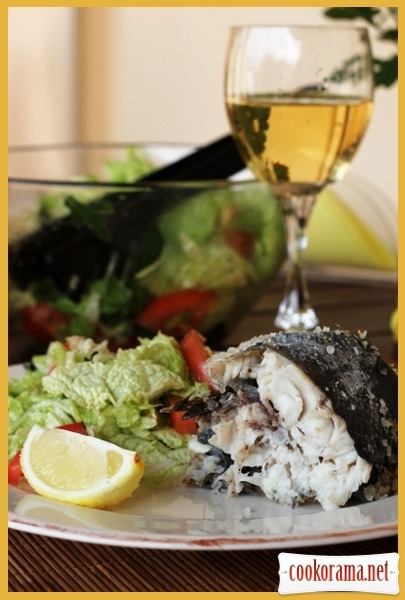 Preparation
Put salt in a big dough. Grate there lemon peel. Cut thyme and rosemary, leave some sprigs. Mix all this mass with white.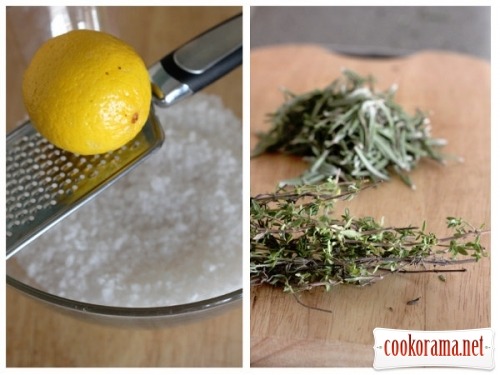 Salt pre-dried with paper towels fish inside and over it. Put inside rosemary, cover the bottom of a bowl with salt. Put fish and cover it with salt also. Decorate with thyme and rosemary springs, we also add tarragon, and original recipe had fresh bay leafs (but where to find it?)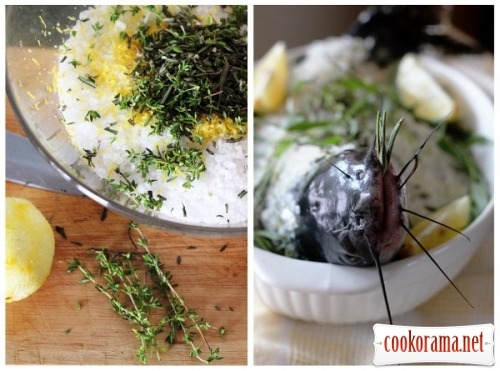 That`s all, put it in the oven at 200℃ for 40 min. You should know that salt pulls out fat well, so its better to take fat fish. Catfish was beatiful. With crispy lettuce and a glass of cold white wine — wonderful light lunch. Light in all meanings
Recipe by Jamie
.
594

07 October 2010, 16:43