Chicken, baked with potatoes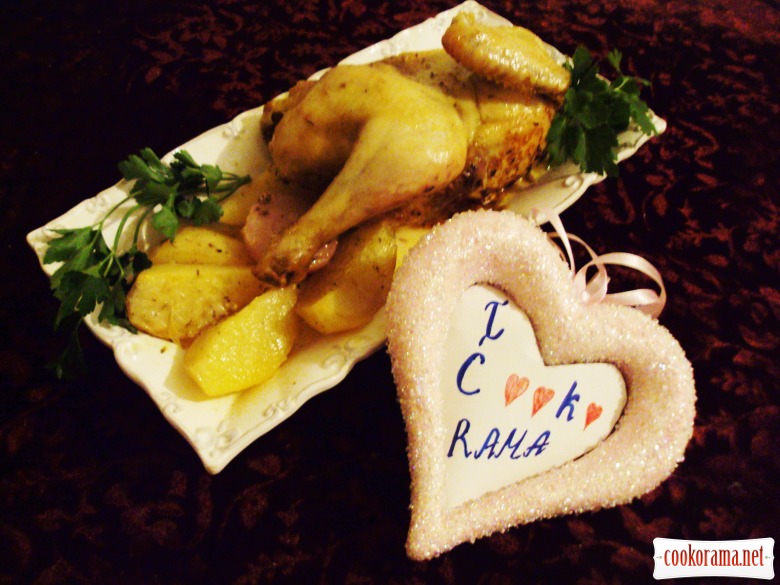 Ingridients
1,3 kg
2-3 шт.
0,5 tsp.
0,25 tsp.
2 tsp.
1 tsp.
3 шт.
1 spoon
1 шт.
1 шт.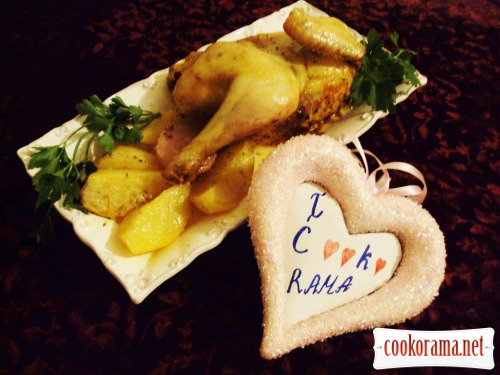 Dish from series: simple, fast, tasty. Spices and lemon juice enrich the taste of chicken and potatoes.
Try it!


Preparation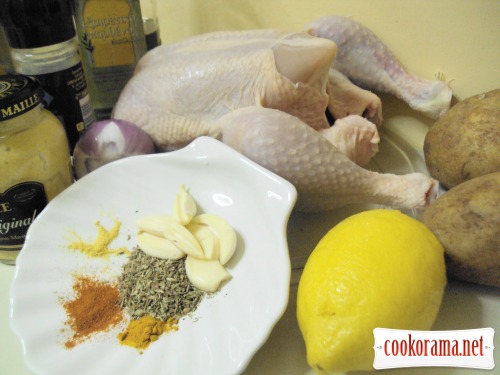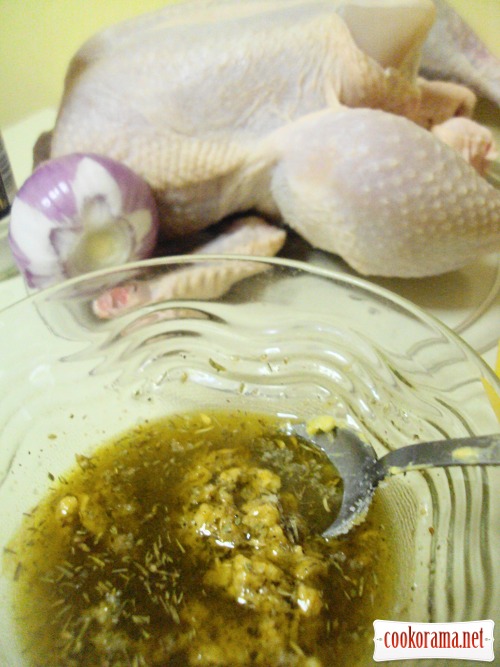 Mix in small bowl spices with oil. Rub chicken with resulted mixture, marinate it for 3 h.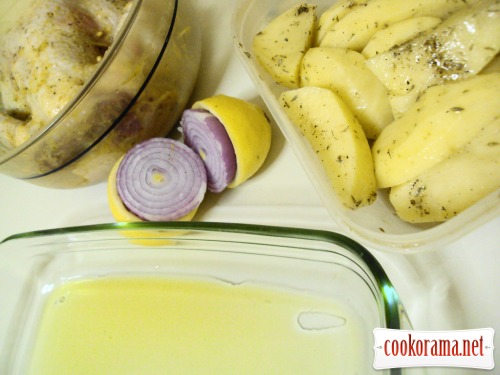 Boil potatoes in «jackets» to semi readiness (about 20 min). Cool it (I put in cold water). Peel and cut along in 4 parts.
Mix salt, pepper, thyme and oil. Smear potato with resulted mixture.
Cut lemon in half. Squeeze juice, and put in «glasses» halves of onion, which are «stuffed» in chicken.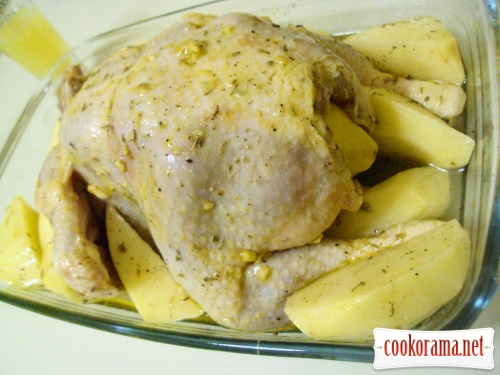 Grease bottom of deep form with oil. Spread chicken breast down, place potato around. Add half glass of water.
Bake in heated oven at 180 ℃ for 30 min. Turn chicken breast up. Continue baking for 20 min. Pour chicken with potato by lemon juice and bake for another 10 min.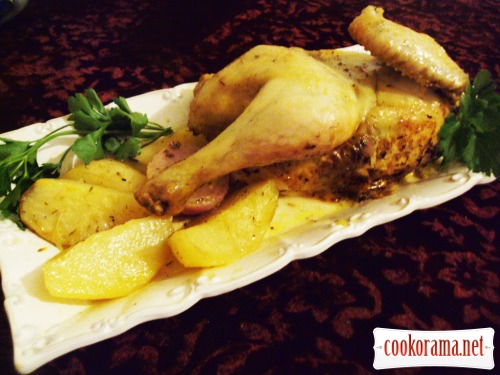 Serve with favorite salad.
Bon Appetite!!!