Chicken with 40 cloves of garlic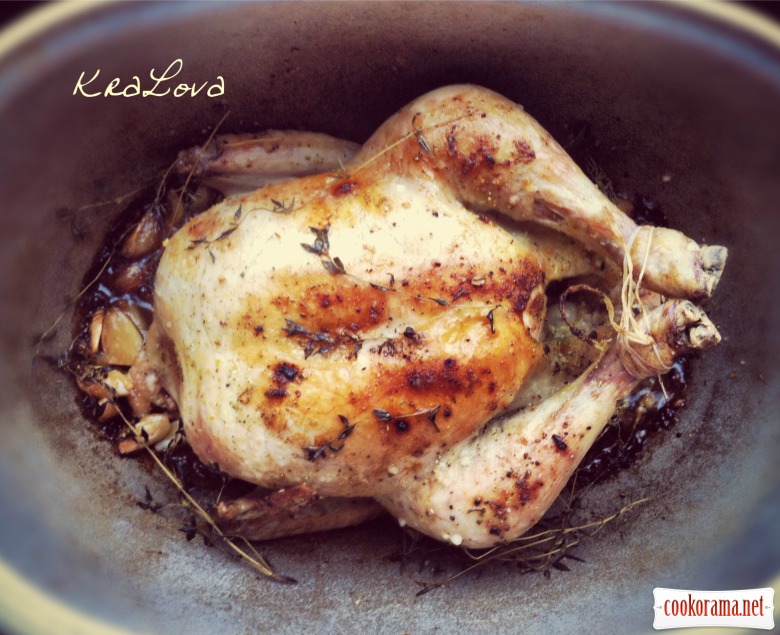 Ingridients
1 шт.
40 шт.
100 g.
20 g.
15 g.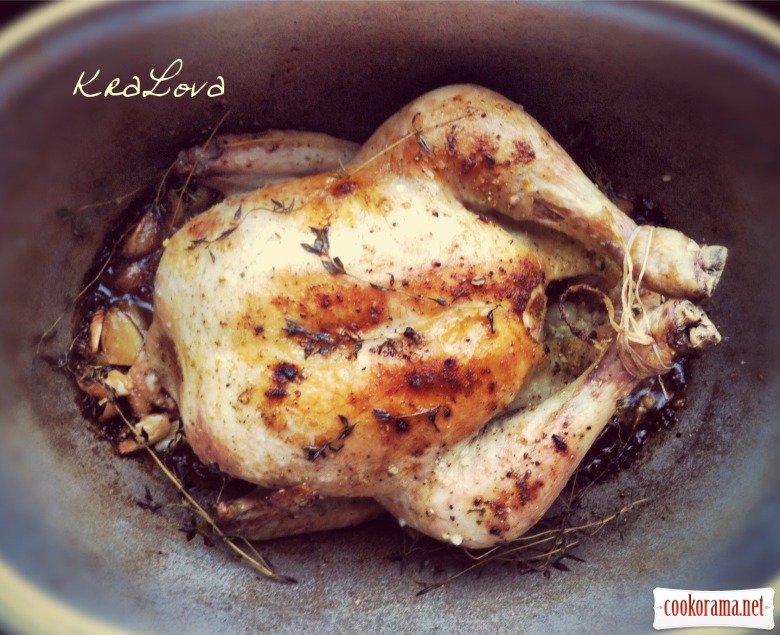 Proverb (maybe even French) says: "Garlic is never just a little ". And this dish has enough of garlic


Poulet aux 40 gousses d'ail — is paradigmatic recipe of French cuisine. There are variants, where is also added rosemary, white wine and sealed dishes with dough, but I chose basic variant and it seemed to me, that this – is a perfect chicken. Especially I liked, that chicken should be greased not with oil, but with butter, — and this is very tasty!
«What are the three secrets of French cuisine? The right answer is: butter, butter and… again butter! » ©

Preparation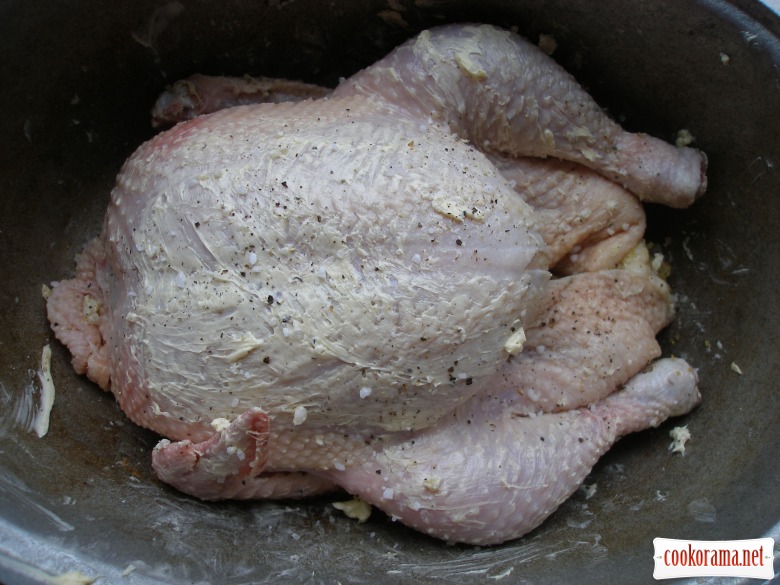 Wash the chicken and dry it well with paper towels. It should be dry (!). Grease the chicken from all sides with 2 tbsp of soft butter. Add salt, pepper. Spread in dish for baking.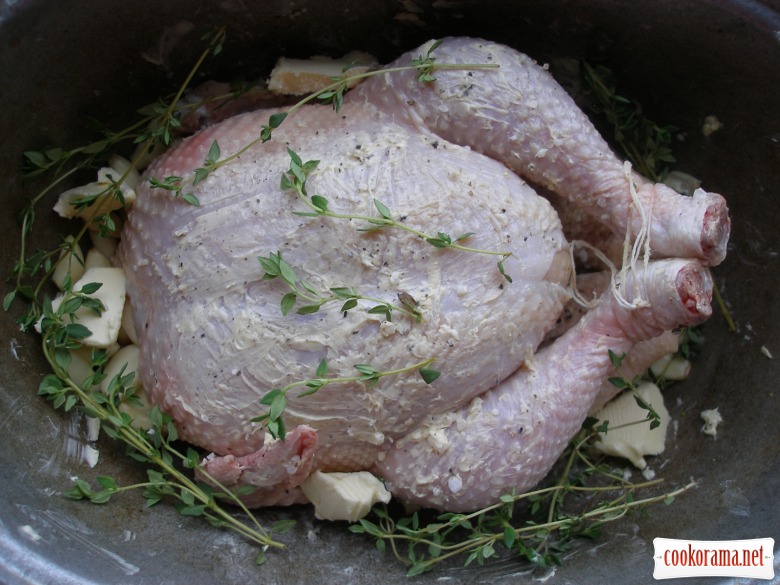 Spread garlic round the chicken, on it put pieces of butter (3 tbsp.) and thyme, put some springs on the chicken.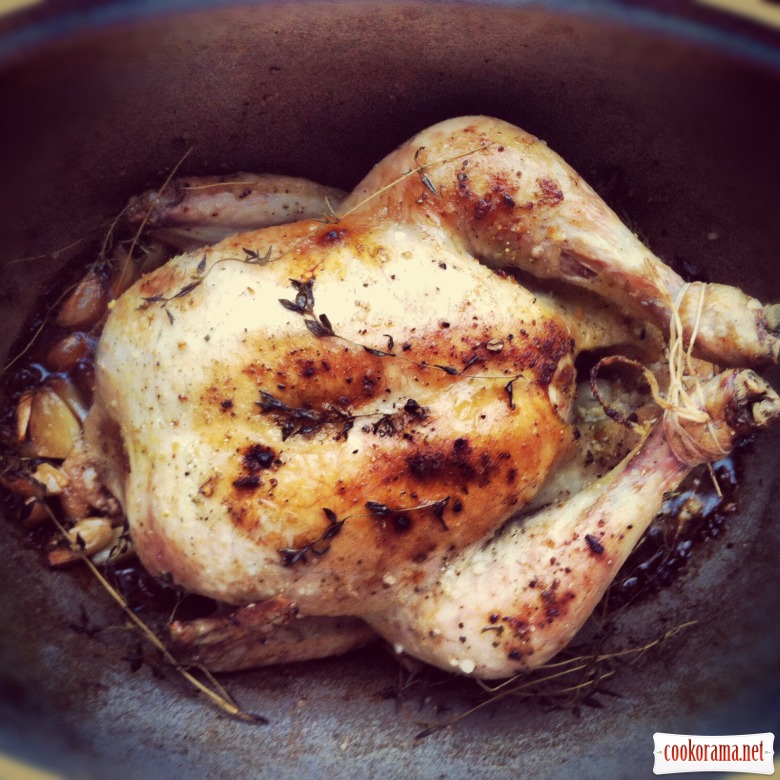 Put in a preheated oven at 220C for about hour and a half. What a chicken! Incredible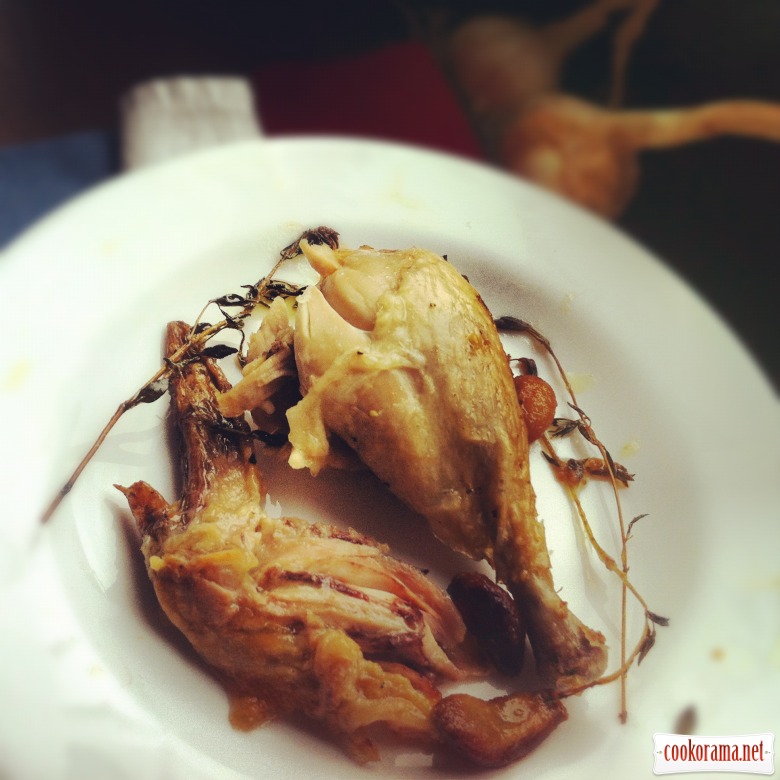 When I found out, that I didn't make photo with French «flag», not a lot of remained from chicken

What remains, I photographed