Cakes with blueberries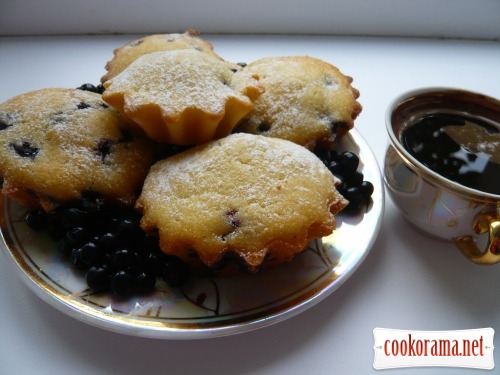 Ingridients
200 g.
0,5 tsp.
2 tsp.
75 g.
75 g.
100 ml
100 ml
1 шт.
150 g.

Cakes with blueberries

Preparation
Heat the oven at 200℃.
Spread on pan 12 paper molds.
Sift flour in bowl, soda, baking powder, sugar powder and salt.
Mix melted margarine, yoghurt, milk and egg.
Pour egg mixture in flour and mix, try not to make batter steep.
Carefully mix in dough blueberry and spread it with spoon in molds.
Bake for 18-20 min. Cakes should rise and become golden.
They turn out very soft and fluffy!