Gratin with cauliflower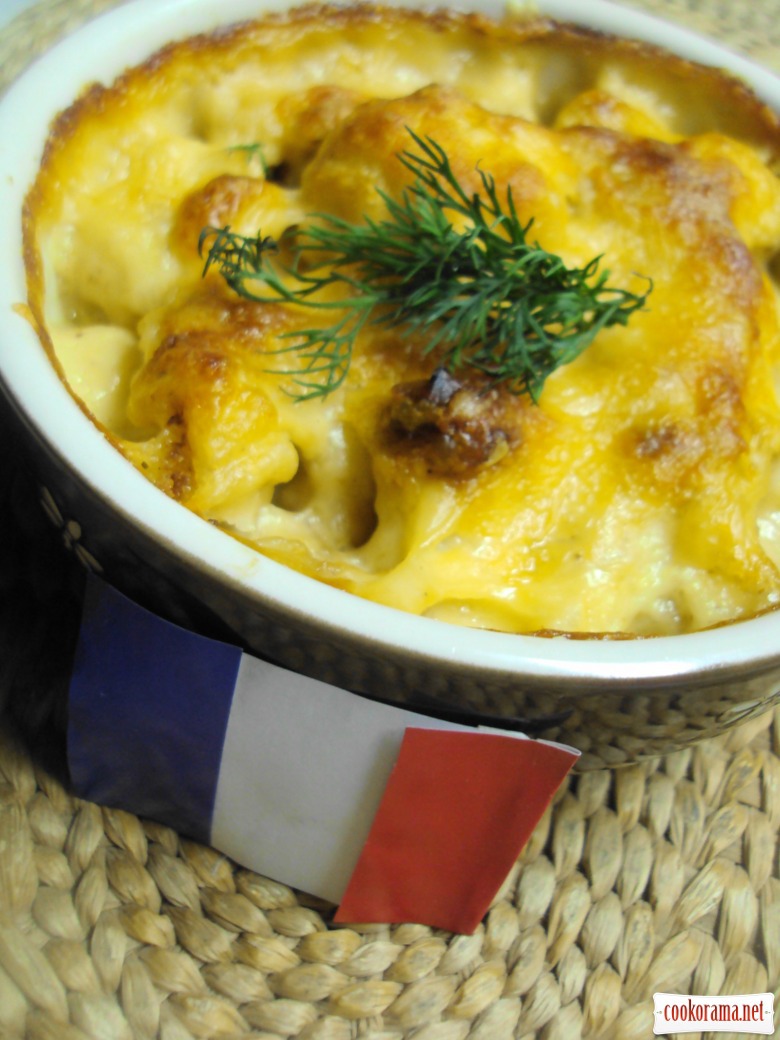 Ingridients
1 kg
1 шт.
2 шт.
1 шт.
40 g.
60 g.
60 g.
600 g.
150 g.
13 g.
40 g.
Gratin – is any sweet or unsweetened dish baked in the oven until delicious crust. In recipes and restaurant menus also сan found the expression «Au gratin», which denote such a way of cooking.
For the formation of «crust» is most often used cheese, breadcrumbs and thick sauces.
I suggest you try gratin with cauliflower and sweet sauce «béchamel ».


Preparation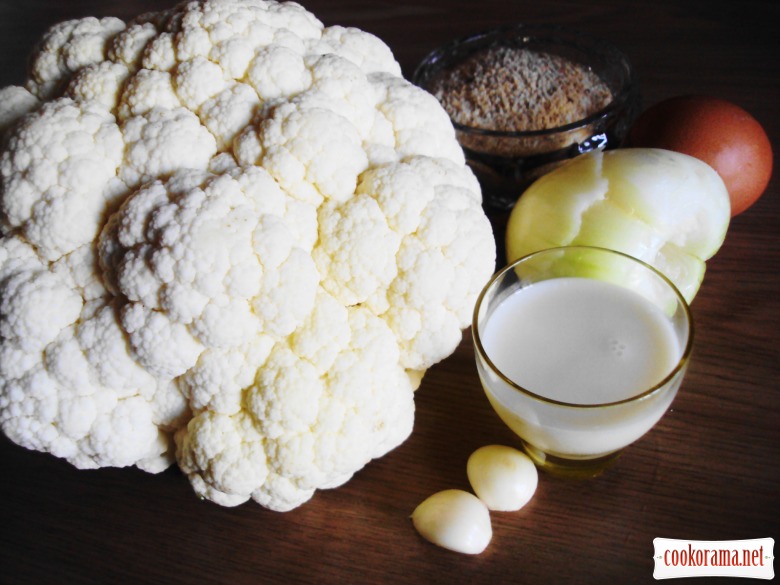 Rinse the cabbage and take apart into florets.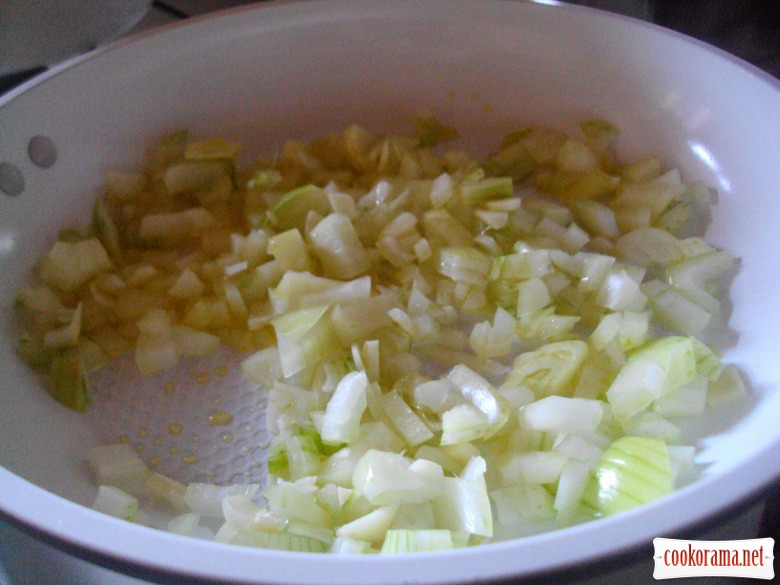 Chop onion and garlic finely. Fry in olive oil till golden color. Add cauliflower and continue to cook for 3-4 min. Remove vegetables from heat and shift in a deep bowl.
BECHAMEL:
Melt butter in the saucepan. Add flour and constantly stirring fry it. Pour milk, also stirring. Cook yill thickening of the cream.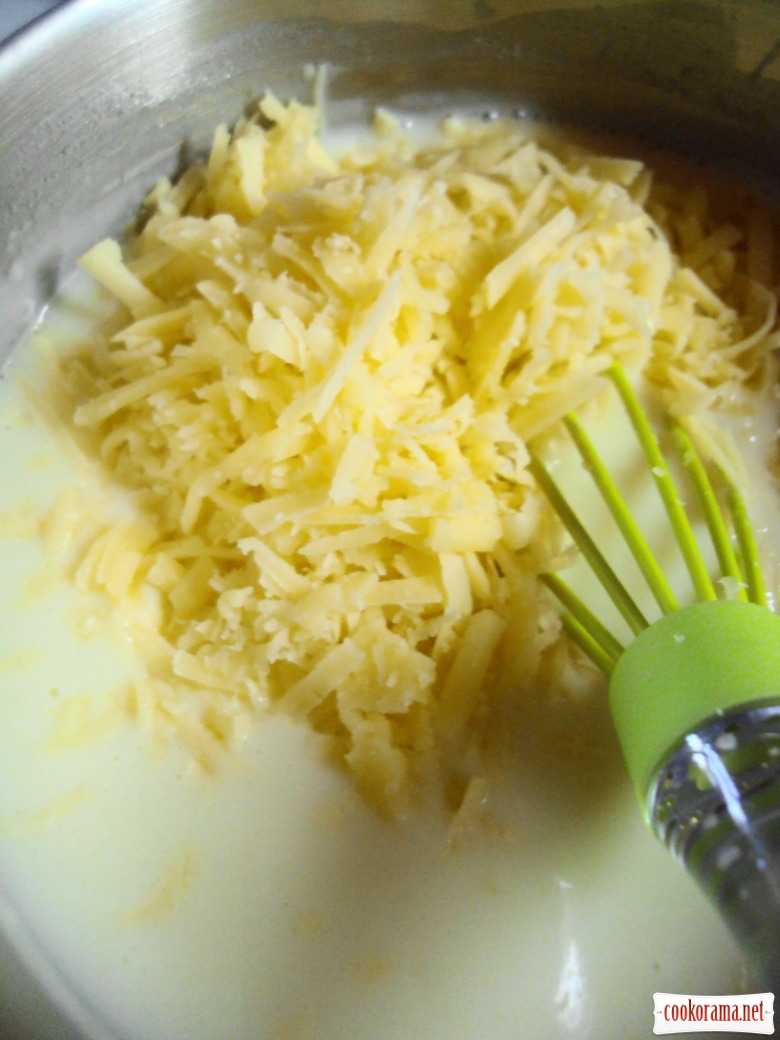 Add grated cheese (2 tbsp of cheese put aside)to cream amd mix it.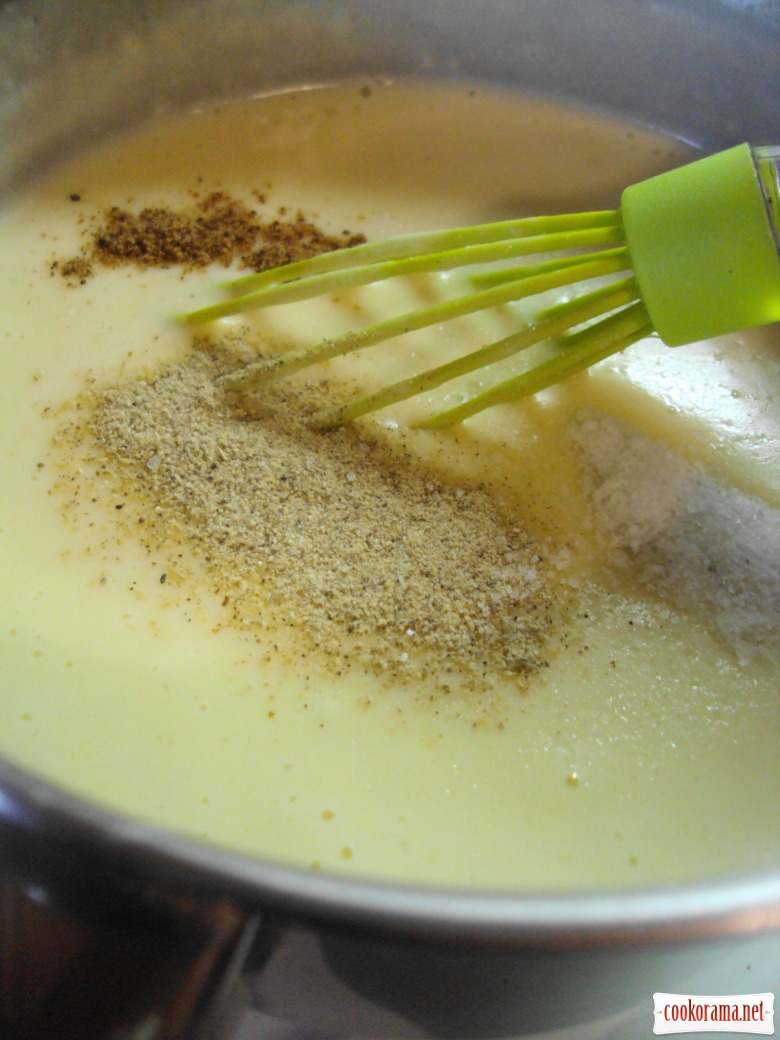 Add spices and mix. The sauce is ready.
BAKING: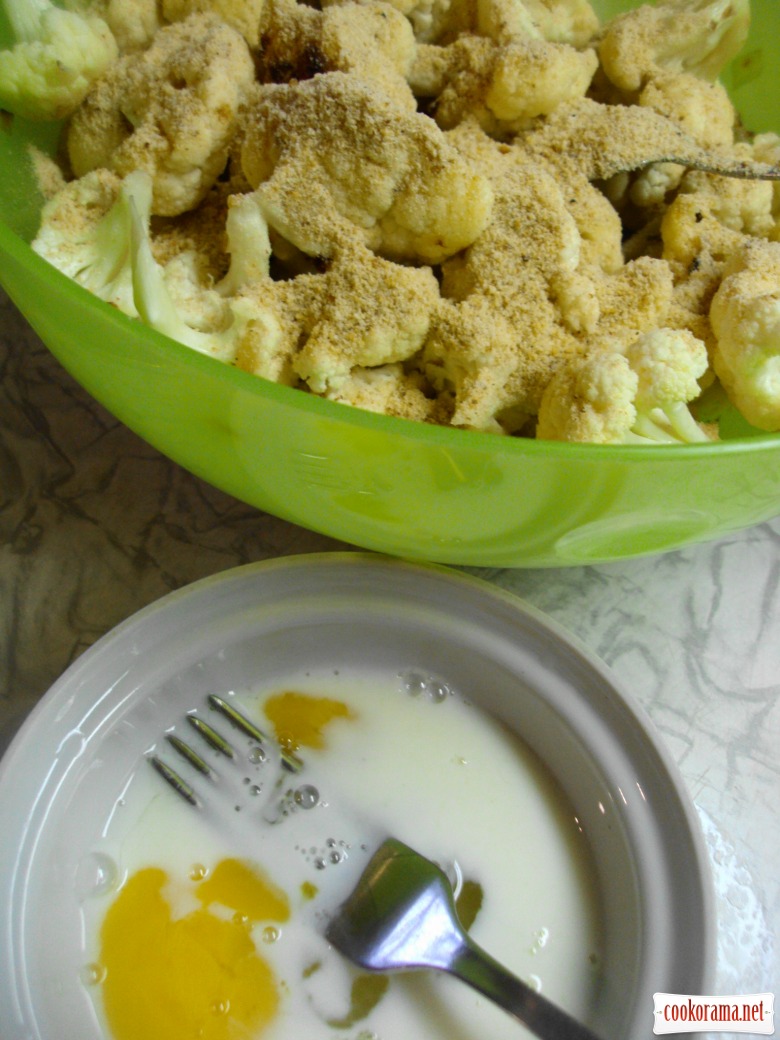 Before baking sprinkle cabbage with bread crunbs and add mixed egg with 2 tbsp of milk. Mix it.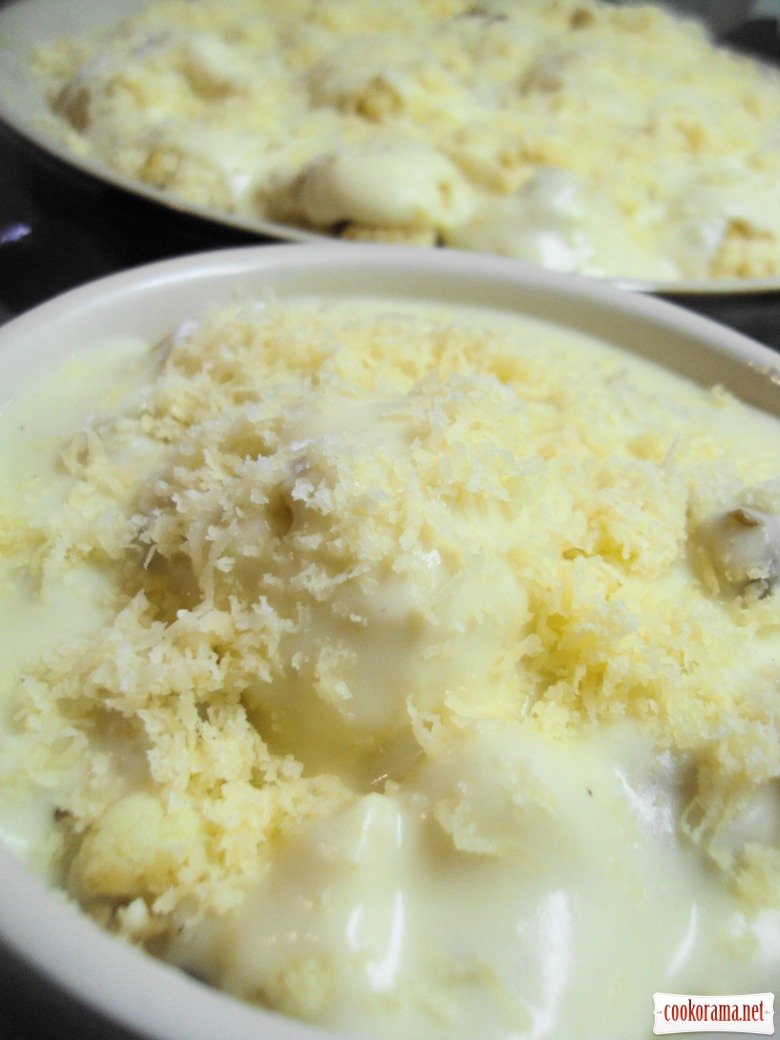 Spread vegetables in a greased with butter form and pour with sauce «bechamel». Sprinkle with the rest of cheese.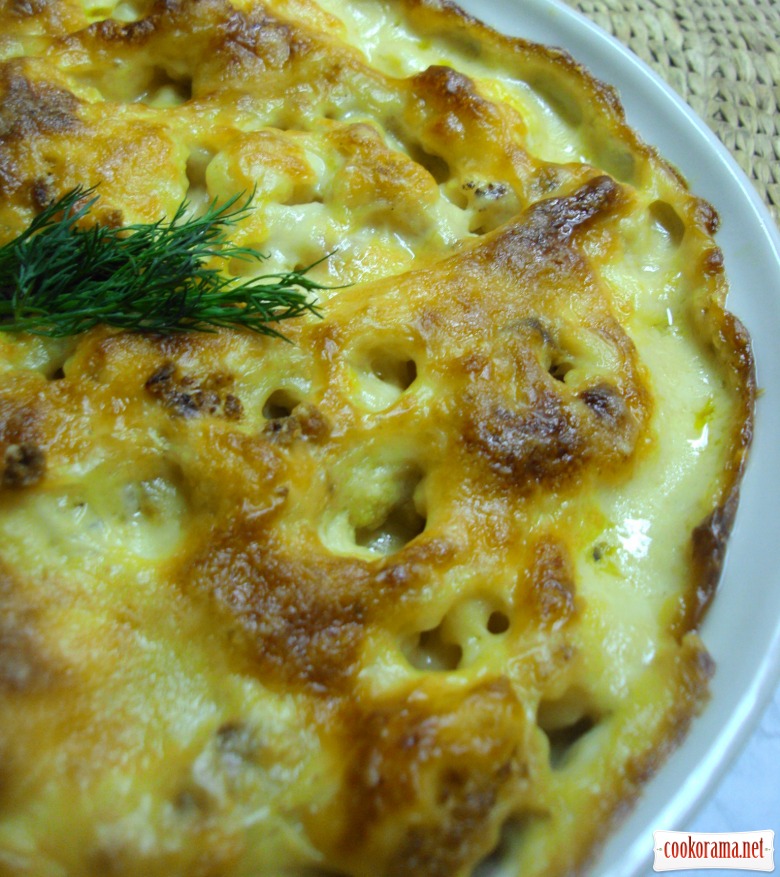 Bake in a preheated oven (180℃) for 45-50 min till golden brown.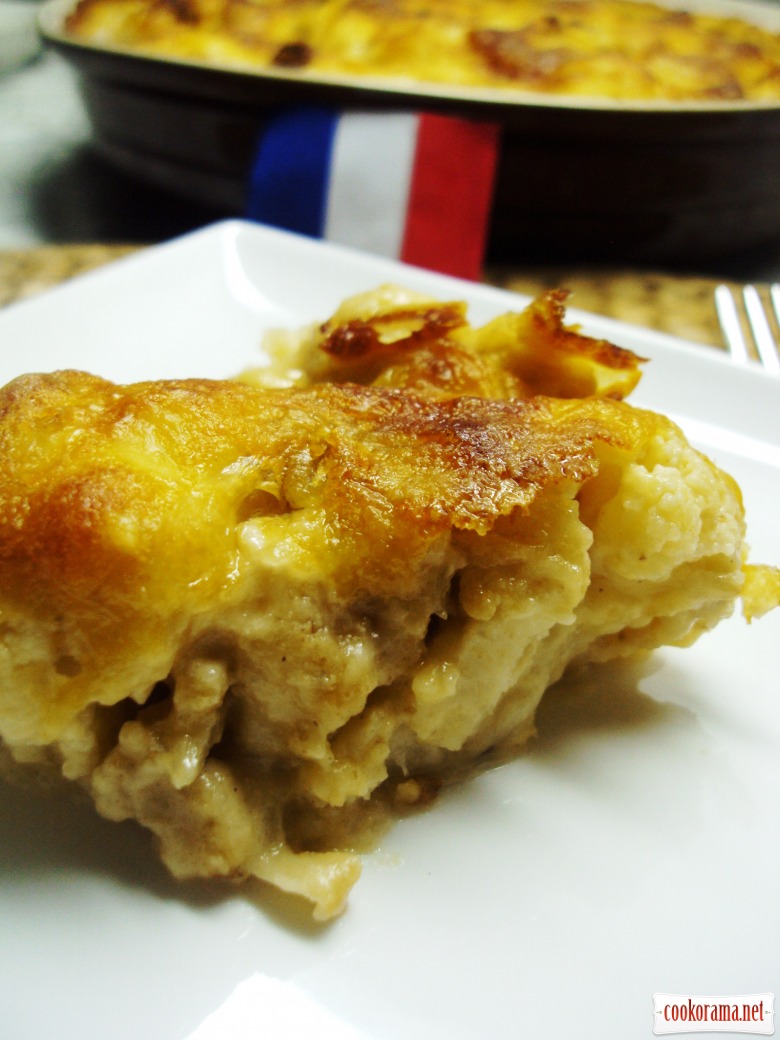 Leave the ready dish to stay for 10-15 min and serve it.
Bon Appetite!!!