Pumpkin puree soup with dumplings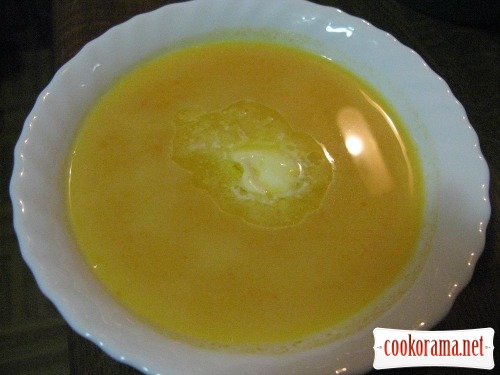 Ingridients
250 g.
150 g.
50 ml
1 шт.
1 tsp.
Preparation
Peel pumpkin and carrot, dice and pour with water, to cover.
Boil to readiness.
Make puree.
While vegetables are boiling, prepare dumplings.
Combine boiling water and oil, gradually add flour, stir with spoon, it should be liquid.
When it cools a bit, add egg, mix, add flour, knead soft, elastic dough.
Make dumplings.
Add some milk to pumpkin pureee, let it boil and add dumplings, let it boil and cook on minimum heat.
Dumplings are boiled very quick.
Sugar or salt to taste, serve with spoon of butter.
Bon Appetite