Pea puree soup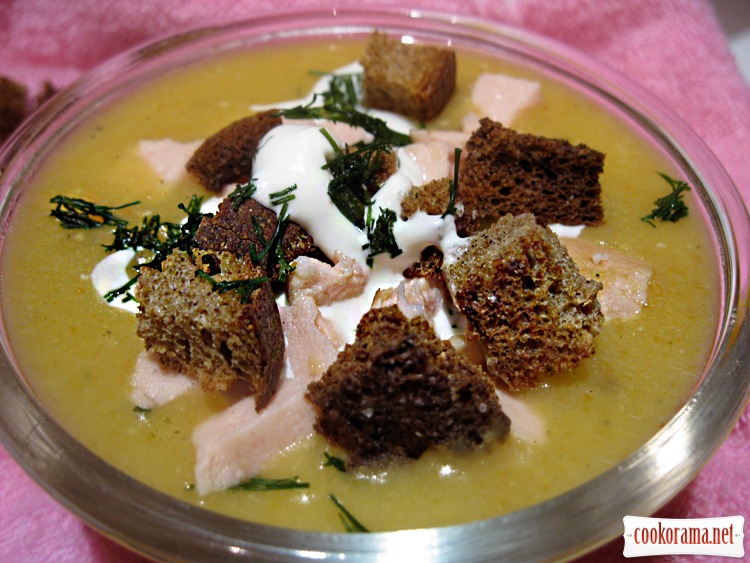 Ingridients
1 glass
3 шт.
1 шт.
1 шт.
4 шт.
50 g.
1 шт.
1 spoon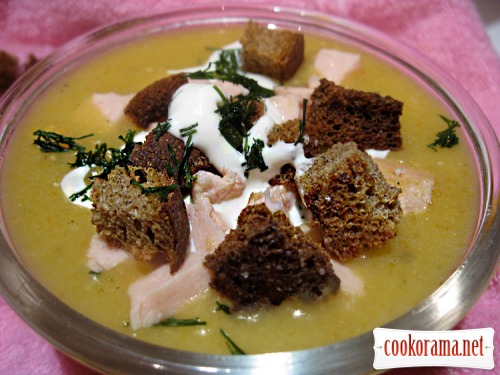 I made it by myself, without any recipes. It turned out delicious!

Preparation
A glass of dry peas need to soak in advance for swelling. Then put it into a saucepan and boil till readiness in a small amount of water.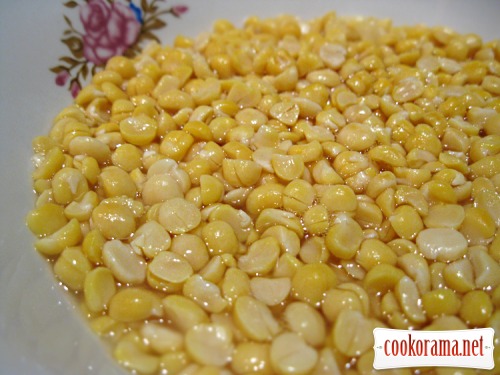 When the peas will already be almost cooked, put sliced potatoes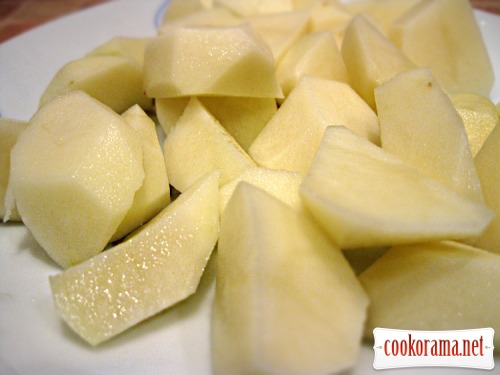 and carrot.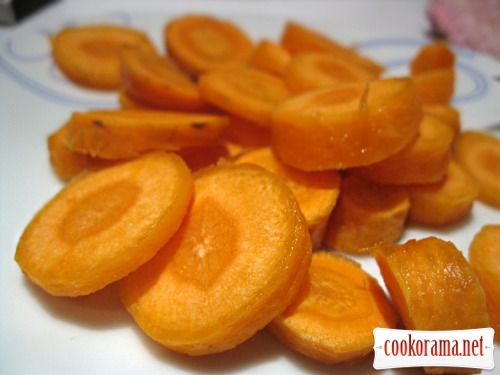 Add the onion, simply divided into quarters. And cook all the vegetables up to softness.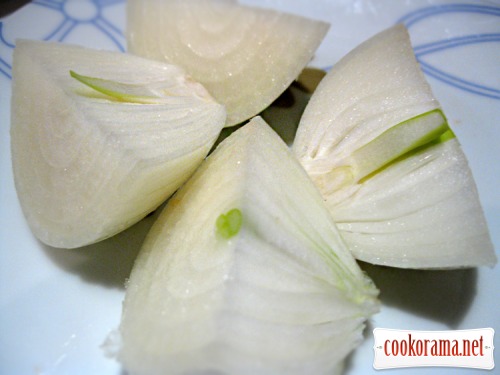 When the vegetables are ready, the whole mass together with peas pour into a blender or processor.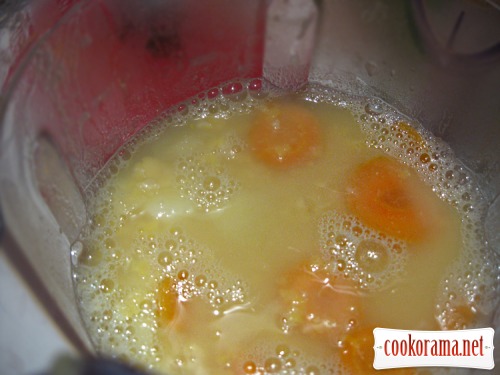 Chop the garlic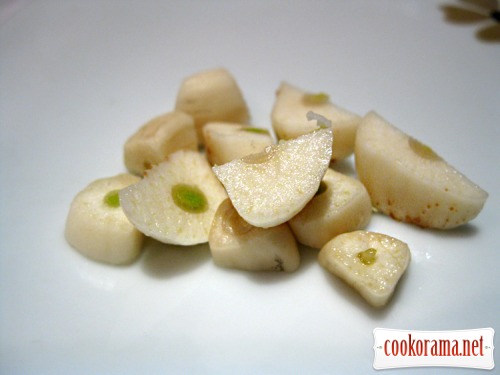 and add to the soup in blender. Mix into puree.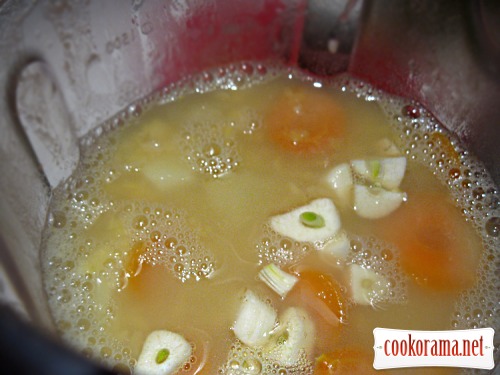 Puree return to saucepan, add a little water,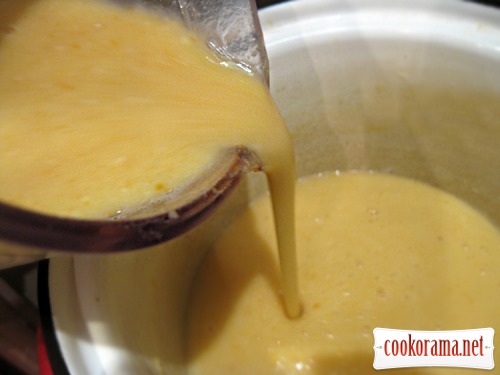 cubes of chicken broth or other (I use frozen broth),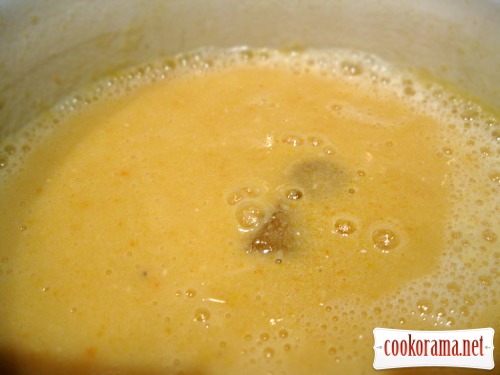 salt, spices and boil a little.
And for a taste cook sausages straight in the soup.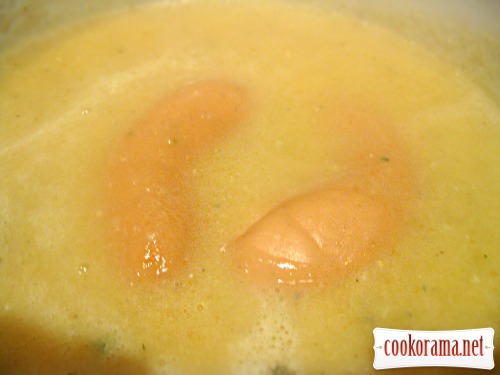 Serve with sour cream, croutons, herbs and diced sausages. Very tasty!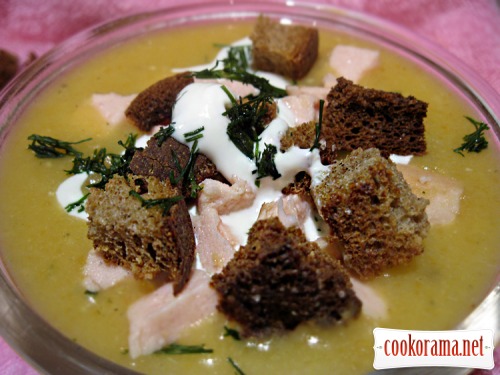 Bon Appetite!