French pumpkin puree soup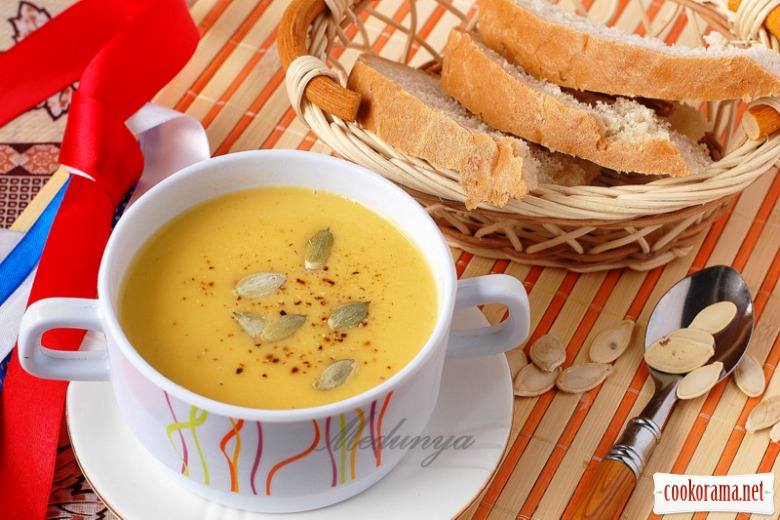 Ingridients
750 g.
1 шт.
150 g.
40 g.
150 g.
1 l
100 g.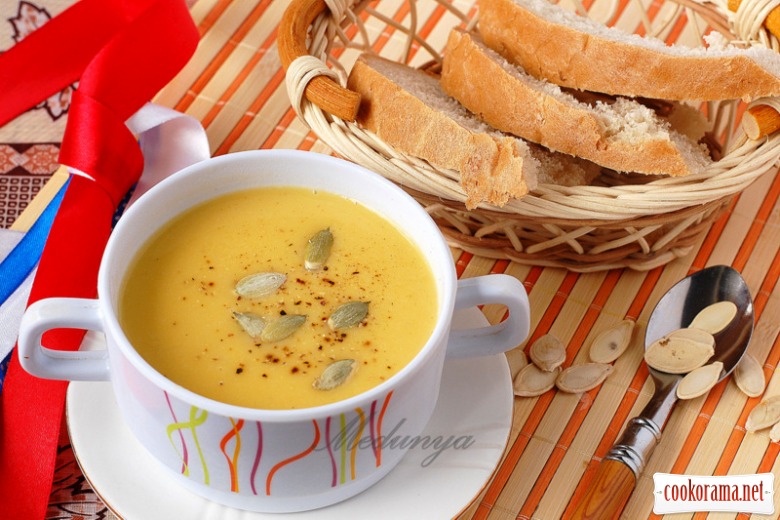 I do not know whether there can be something more delicious, than to eat hot, just burning, tender and fragrant pumpkin puree soup on a rainy, foggy and cold day. And if the soup is cooked by French recipe — here you just don't make a mistake in the choice!

Preparation
Peel potatoes and pumpkin. Cut into small cubes. Cut onions into half rings. Put everything in a pan with olive oil and fry for 2-3 minutes.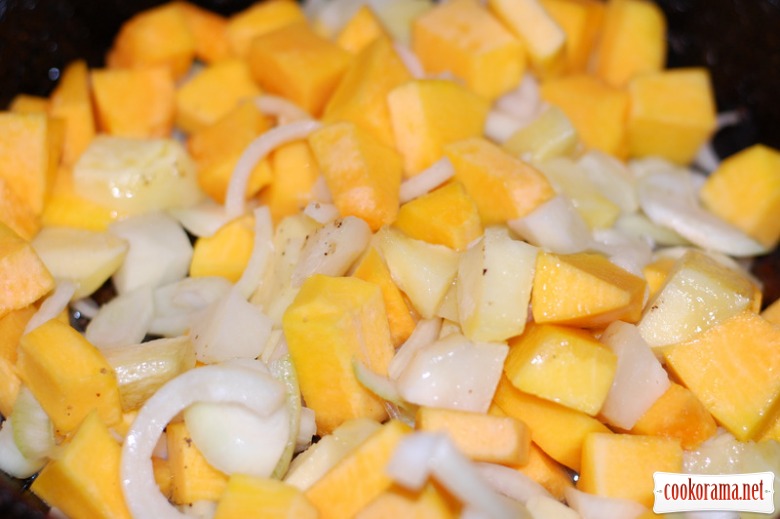 Pour the contents of the frying pan into a saucepan. Pour in broth, add salt to taste. Cook for 15 minutes over medium heat.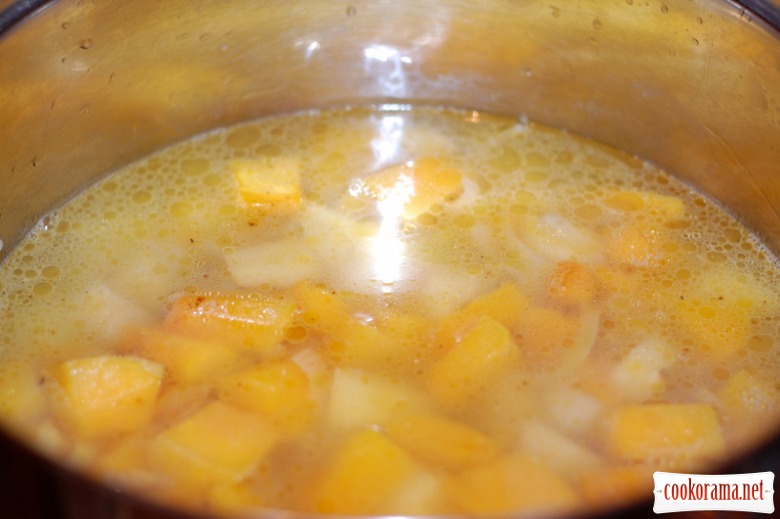 Carefully grind the contents of the pan with a blender. Add cream and bring to a boil.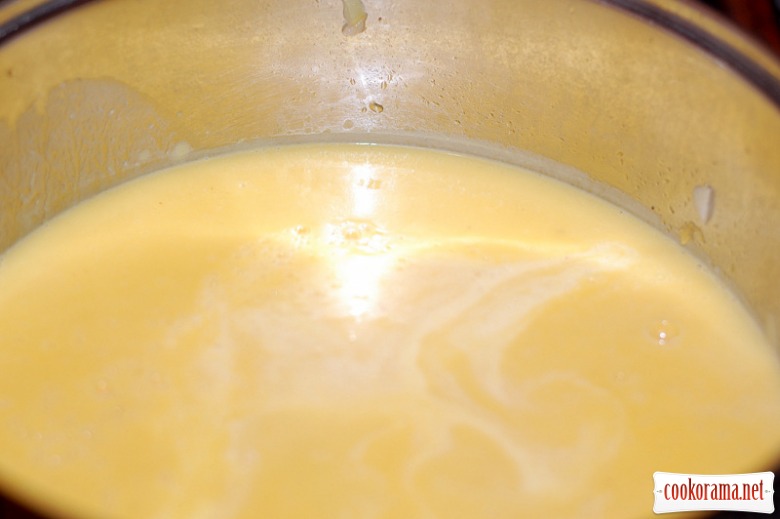 When serving sprinkle with pepper and with fried in nongreased frying pan pumpkin seeds.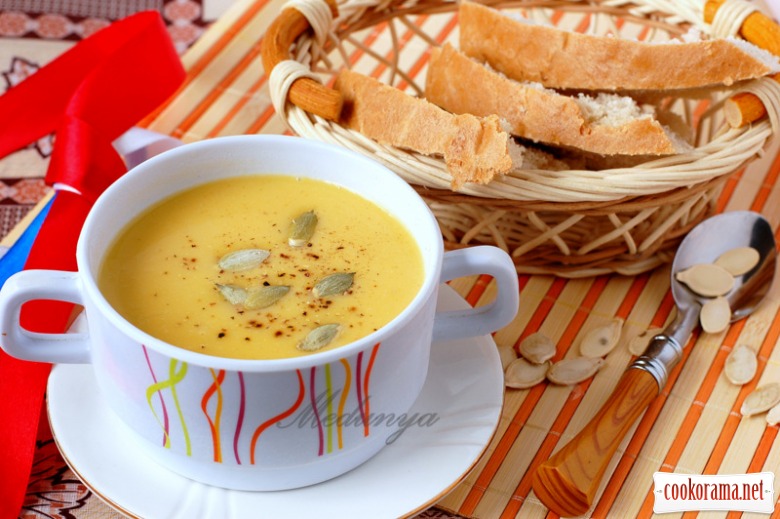 Bon appetite!