"Fluffy" Easter cake with sour cream and melted milk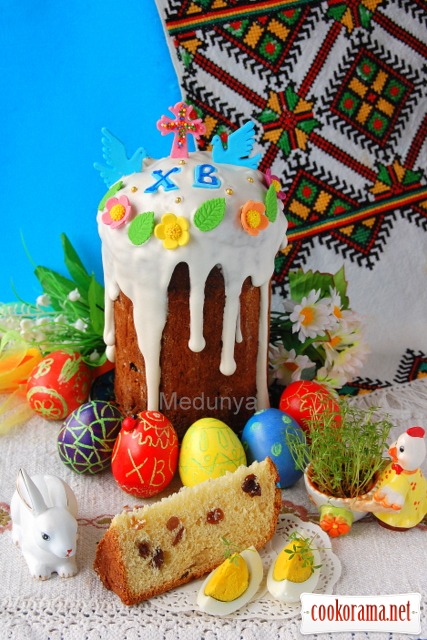 Ingridients
300 g.
300 g.
250 g.
660 g.
5 шт.
3 шт.
100-120 g.
10 g.
30 g.
100 g.
100 g.
1400 g.
50 g.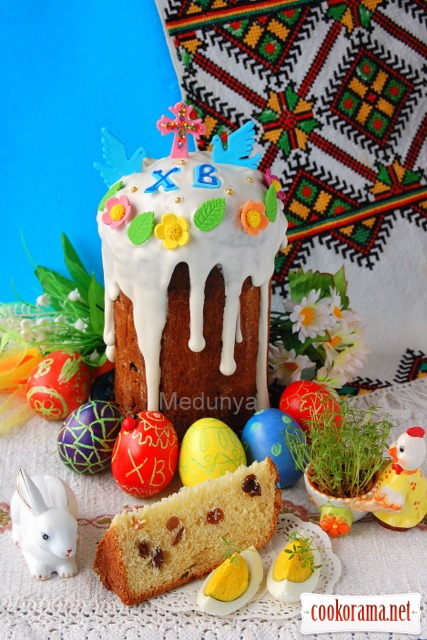 What fragrant and tender cake came out! A wonderful combination of flavors of peel, vanilla, warm milk mixture and raisins and candied fruits doing their job perfectly: always want to eat this cake during the holidays, with butter, milk, tea, coffee. It`s already a pleasure even to smell it! In short, a very tasty cake! Try it!

Preparation
Whisk eggs and yolks with sugar (not into foam), just mix well.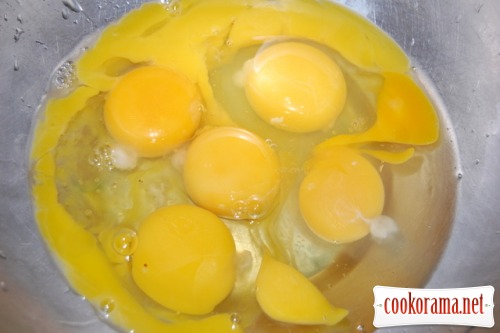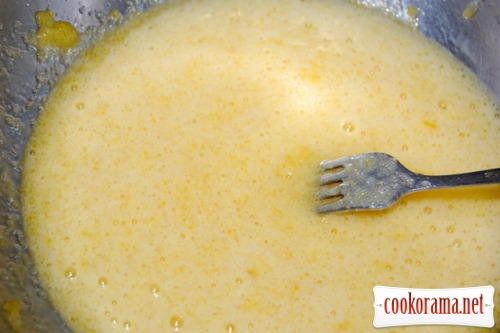 Add yeast well mixing. Add sour cream and melted milk. To make melted milk, you should boil milk and stew it on a low heat for 2 hours under the lid, periodically mixing. You can stew it in oven or pour milk in termos for 6-8 hours. Milk should become brown with specific taste and smell.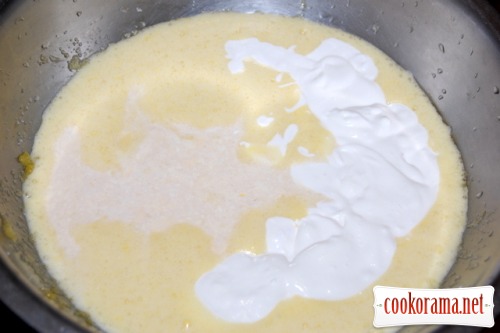 Add pieces of cut butter of a room temperature. Mix well. Put in a warm place, covered with towel, for 12 hours. Better for a night.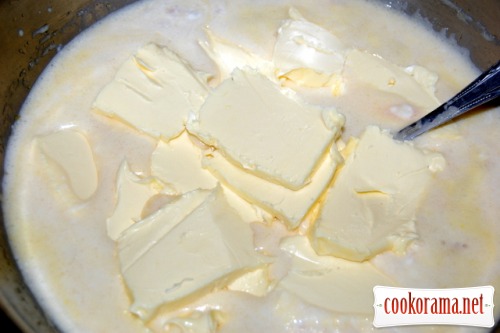 That`s what you`ll see in the morning.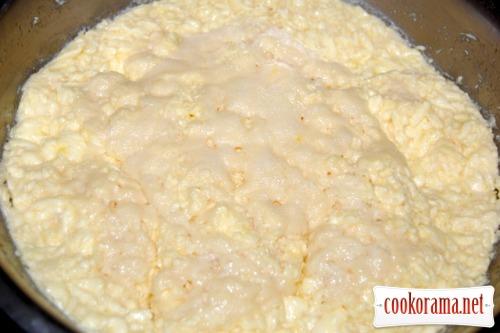 Add to dough peel, washed and dried raisins, candied fruits, and vanilla sugar.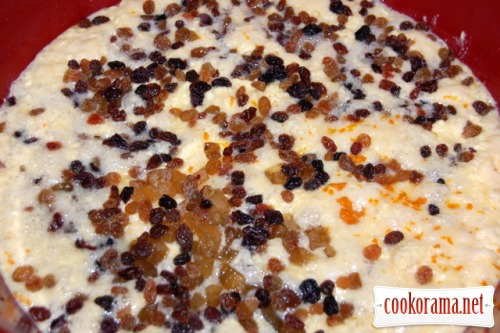 Gradually add sifted flour. At first knead dough with wooden spoon, when with hands. Knead not less than 30 min. Don`t add any flour; grease your hands with oil, because dough is soft and a bit sticky.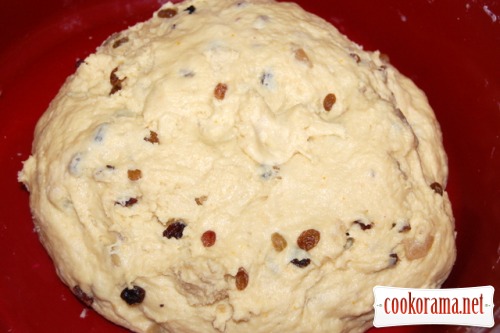 Cover dough with clean towel and put in warm place for 1,5 hours. On top of the towel put consecrated on Palm Sunday willow twig.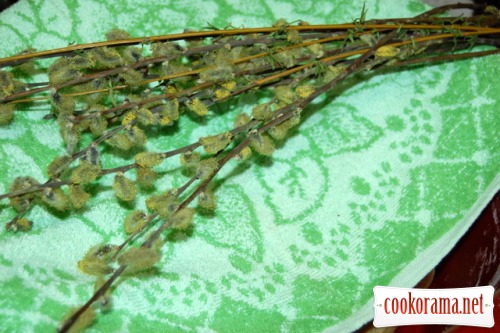 Dough rose. Spread dough in greased, covered with cooking paper molds at 1\\3 of height. Put ia a warm place till dough rises in all height (about 45 min). Grease cakes on the top with yolks, diluted with few drops of water.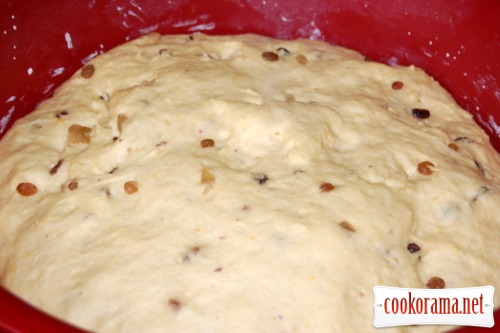 Bake at 190℃ for 45 min (depends from the size of molds). So pay attention to the smell from oven and watch the golden color of cake`s top.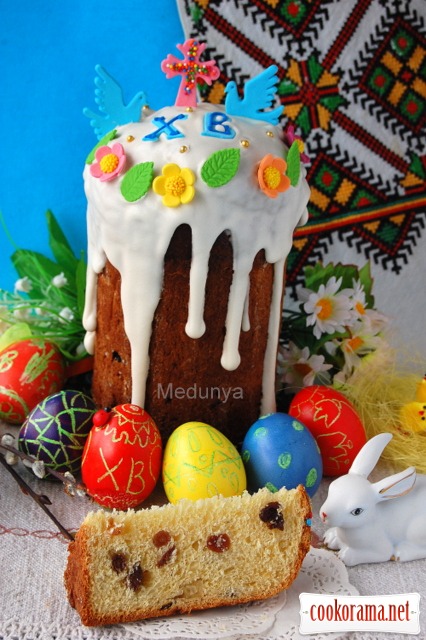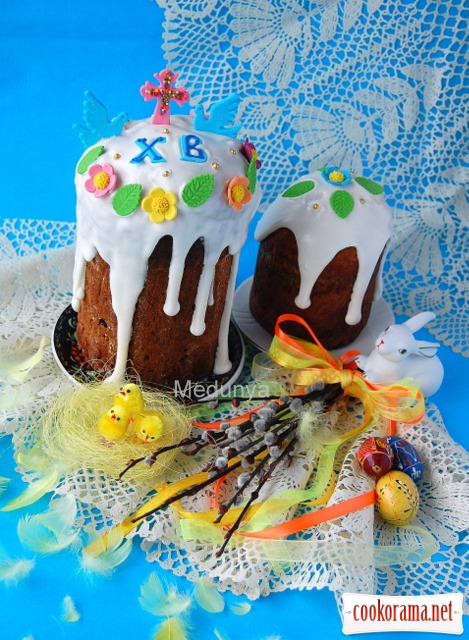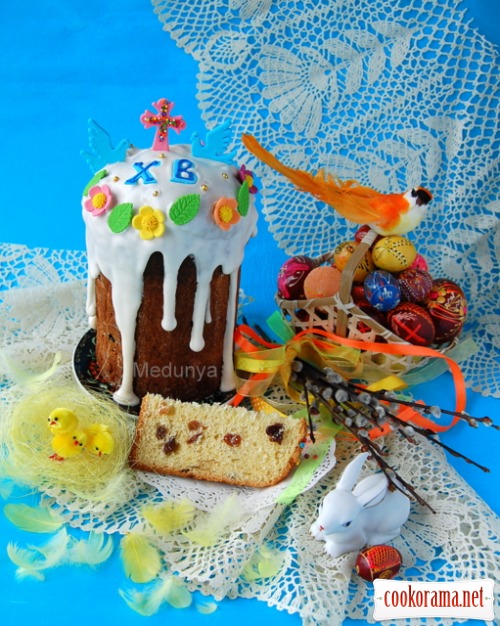 Delicious and light Easter cake! Christ has risen!!!
Top of recipe ""Fluffy" Easter cake with sour cream and melted milk"
1085

15 April 2012, 15:50