Cognac Easter cake without raisins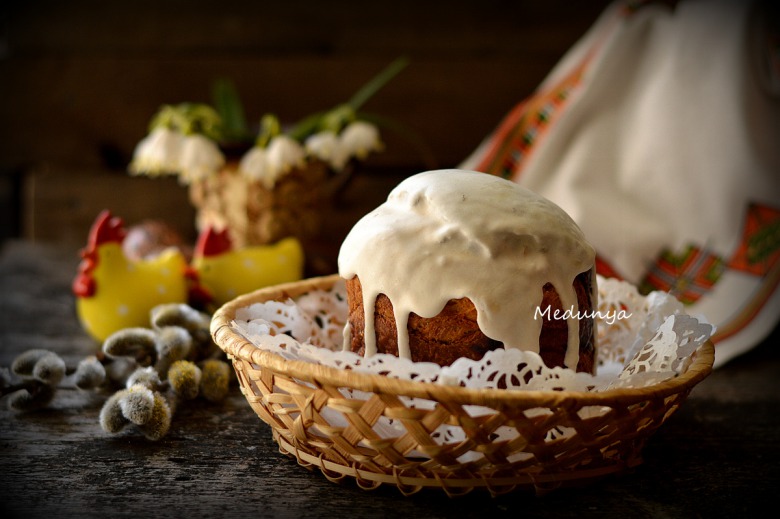 Ingridients
250 ml
3 шт.
1 g.
25 g.
2/3 glass
20 g.
2 spoon
100 g.
1 spoon
500 g.
Tasty and flavorful cognac Easter cake. Though without raisins and dried fruits, but taste is great.Cognac brings Easter cake special flavor and because of it this Easter cake is not stale for a long time. Peel — wonderful addition to traditional Easter Cake, which makes it taste special. Quiet sweet, suitable not only for dessert, but it tastes great with ham and sausage in in company with beets. Have the opportunity to try it`s taste this year, because soon — leading Sunday, when once again you can bake Easter cakes.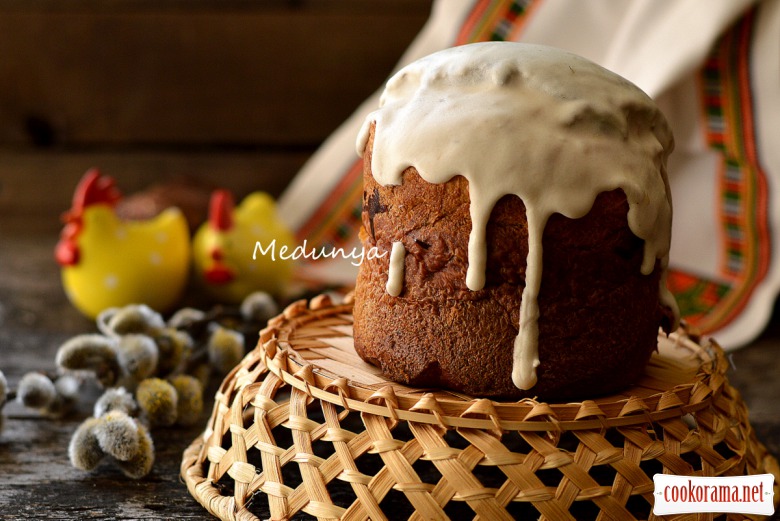 PREPARATION
Dissolve in 150 ml of warm milk yeast with 1 tbsp of sugar and flour борошна. Leave in warm place for 10-15 min to swell yeast. Then mix yolks in white foam with sugar and vanilla sugar, sift flour three times, add salt.
Add to batter rest of warm milk, constantly stirring. Knead for about 25-30 min. At the end mix melted and cooled butter in.
Grease dough with oil, cover with towel and put in warm place for 1 hour. Next, stir batter once again and put in warm place, covered with towel for 1 hour. Grease baking molds with butter well. Put in each mold formed in ball dough at 1\3 of form height. Cover with towel and let it rise in warm place for 45 min- 1 hour. Then grease top with eggs and bake at 170℃ for about 45 min. Remove cakes from oven. First 10 min do not remove cakes. Next, remove from molds and put till complete cooling «on side».
You can decorate top of cakes with sugar glaze or decorate with nothing, if you want to serve such cake with meat cutting.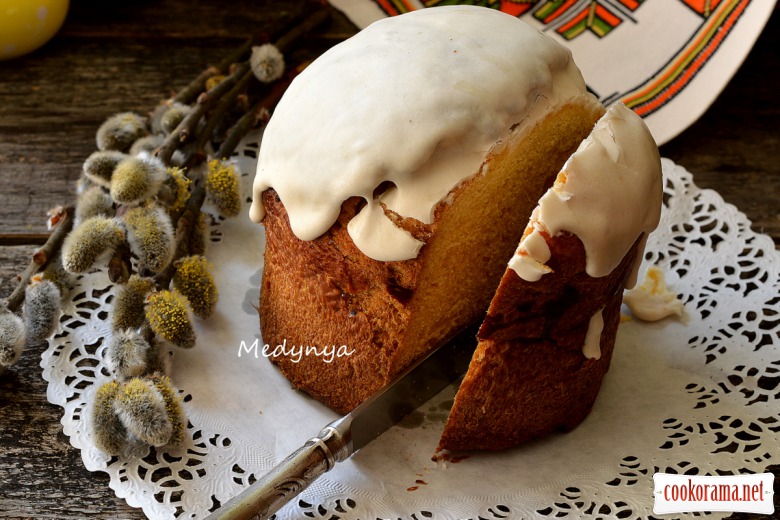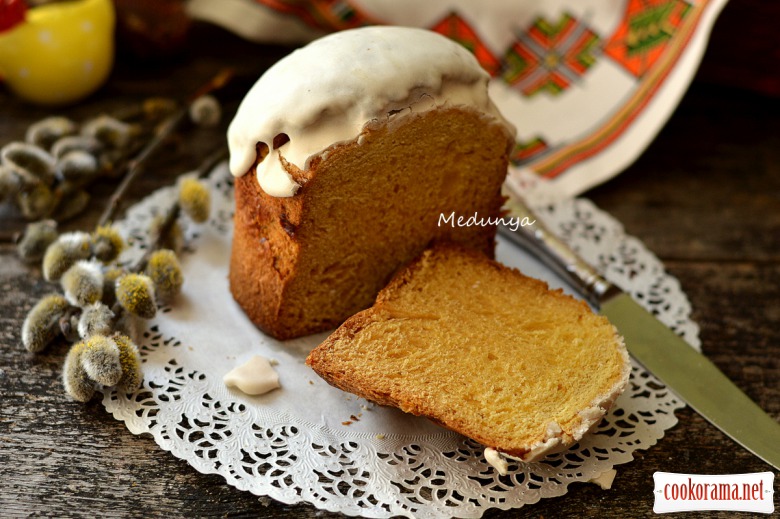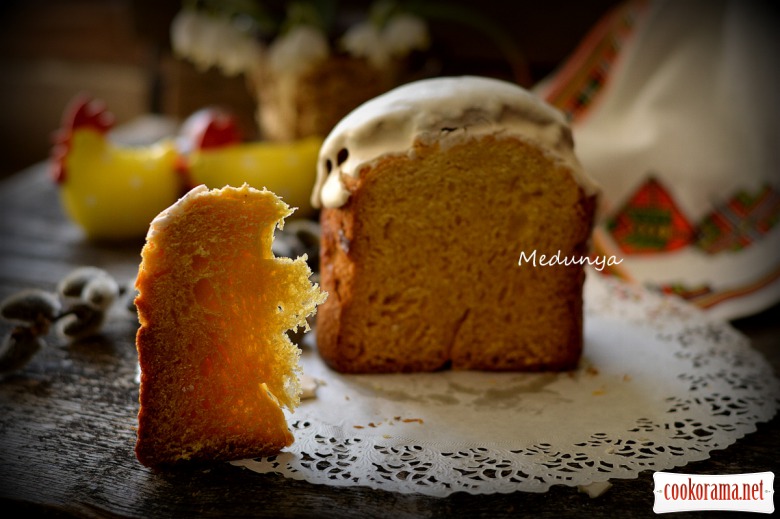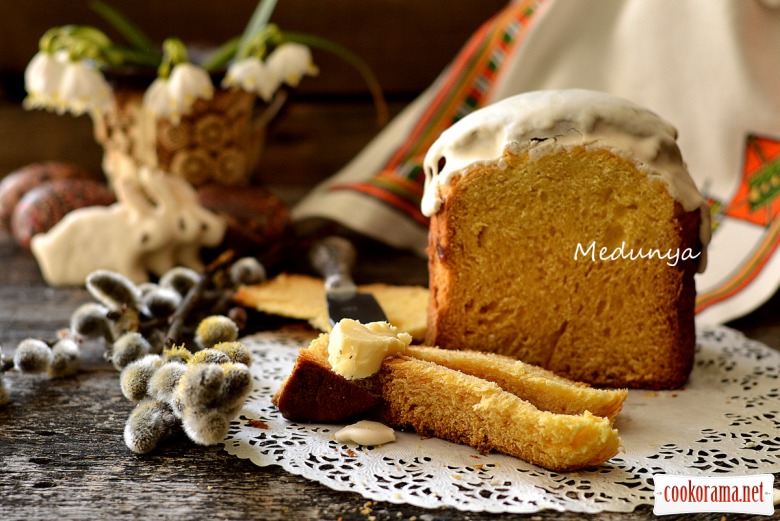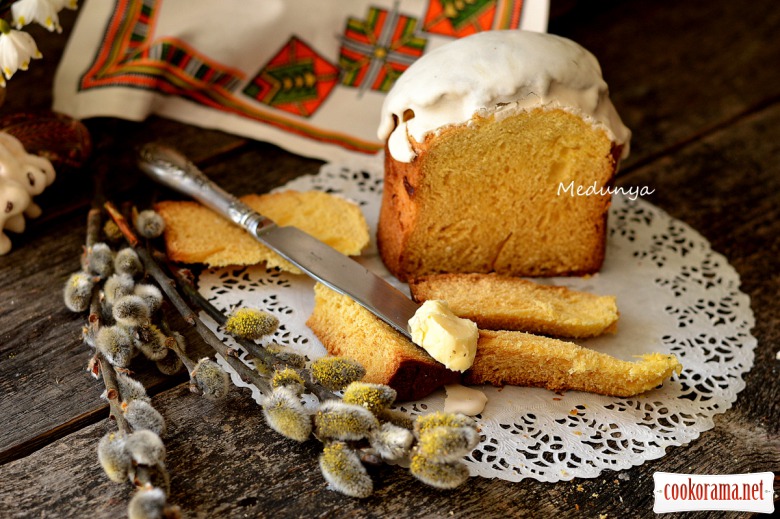 Bon Appetite!
4279

15 April 2015, 18:07