Easter cakes:)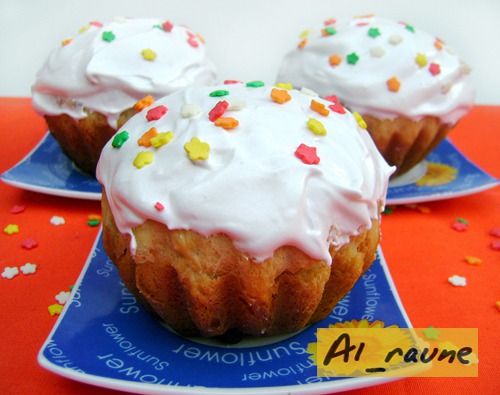 Ingridients
Ingridients
500 g.
200 g.
5 шт.
60 g.
25 g.
250 g.
20 g.
Glaze
100 g.
1 шт.
I made yesterday such cakes, very tasty and successful

Dough was perfect, soft,s, and tasty.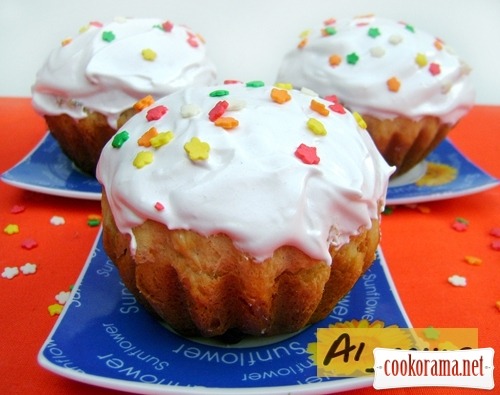 Preparation
Warm a glass of milk, add yeast in it, add half of the flour and mix, cover and put in a warm place (I had previously warmed oven and set it on the stove). This time mix the yolks with the sugar and vanilla sugar, melt the butter and cool it off. During this period, excessive vapor increase in volume. Pour yolks with the sugar and butter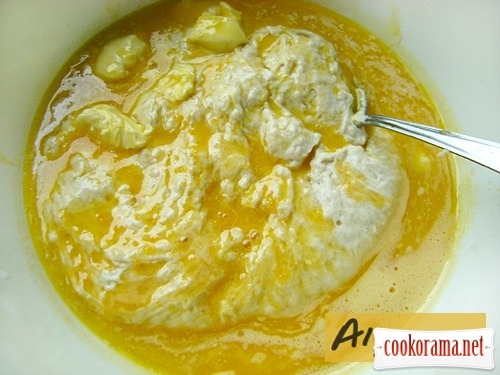 and add the remaining flour, knead well (preferably with hands).
Cover with a towel and put back in a warm place.
In forty minutes / hour maximum dough will rise twice (I have increased even more

),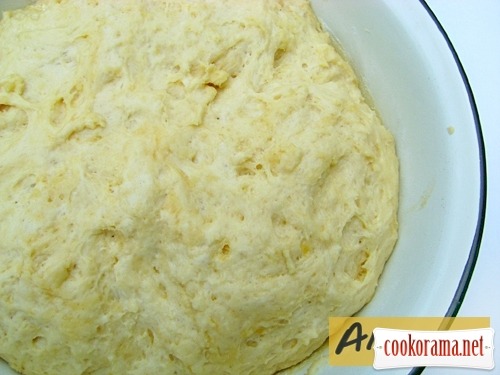 knead it,
WITH OUT EXTRA FLOUR
, greasing hands with oil. Put in back into a warm place until the dough increase twice (I have already passed 30 minutes). After stretch the dough, put it on a pre-steamed raisins and knead well, back at no extra flour and greasing hands with oil. Divide the dough into portions, put in forms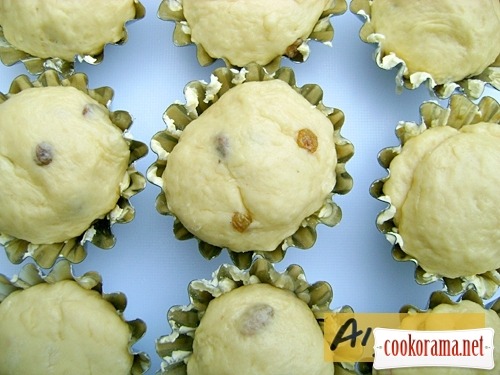 let stand for 10-15 minutes in a warm place and put in a preheated 180 degree oven. After 10 minutes, reduce the heat to 160 degrees and bake until done.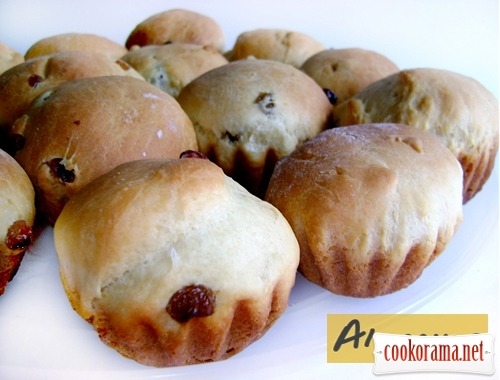 After that, get the cakes from the forms and put on a towel to cool. Cover with glaze and decorate if you wish. I made easter cakes in cupcake forms, I got 15.
Bon appetit and happy holidays!