Mint cakes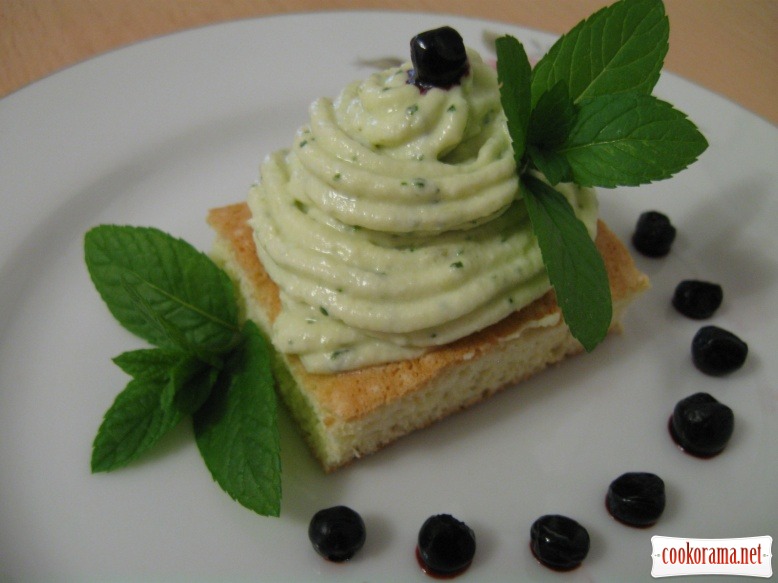 Ingridients
Biscuit:
3 шт.
100 g.
100 g.
Curd mass:
300 g.
300 g.
160 g.
20 g.
60 g.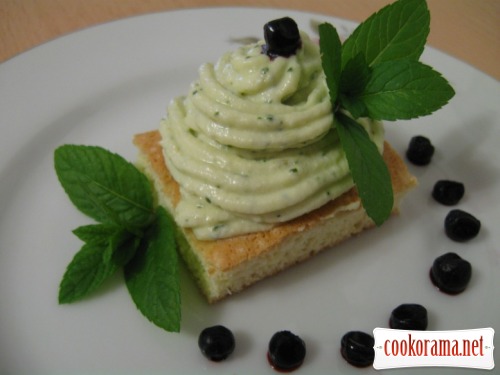 Good rescue on a hot day

Preparation
Use chilled eggs for the biscuit. Separate the whites from the yolks. Whisk whites into cool foam (if you put a bowl on the edge, whites should not slide), by 6-10 parts add sugar not stoping whipping whites. Again, check the quality of whipping: put the bowl on the edge — whites should not slide. Now in a separate bowl whisk yolks until homogeneous. Sift the flour on the whipped whites, pour the egg yolks and knead lightly from the top down with a spoon. Spread on a lined with parchment baking sheet and bake at 180 ℃. Check readiness with a toothpick.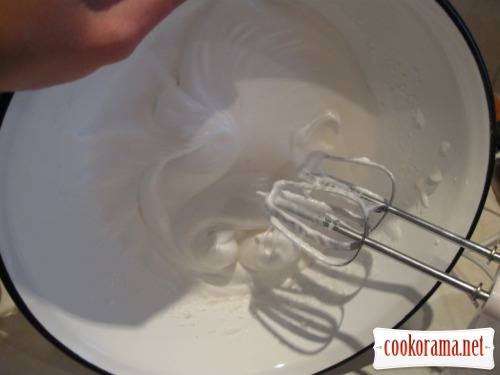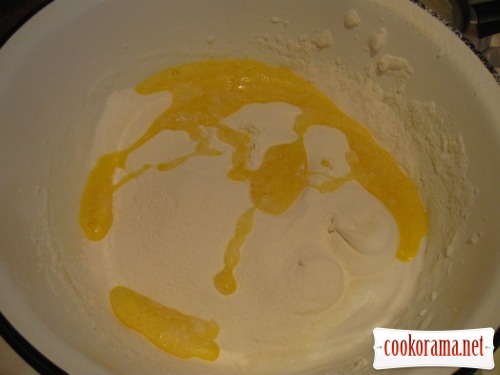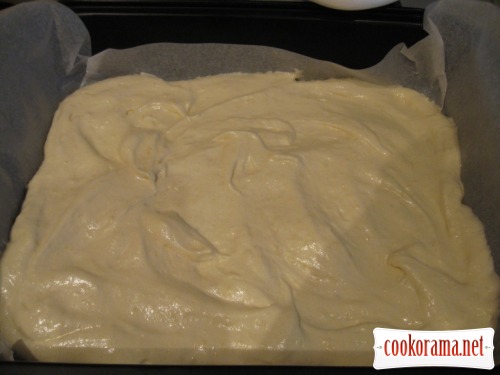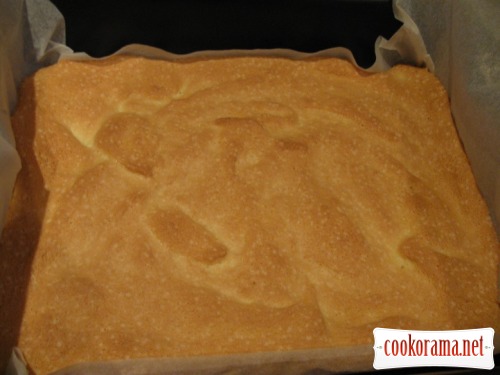 Wash and cut mint, add 2 teaspoon sugar and break into mush with blender, by 2-3 parts add cottege cheese and whisk with blender until homogeneous.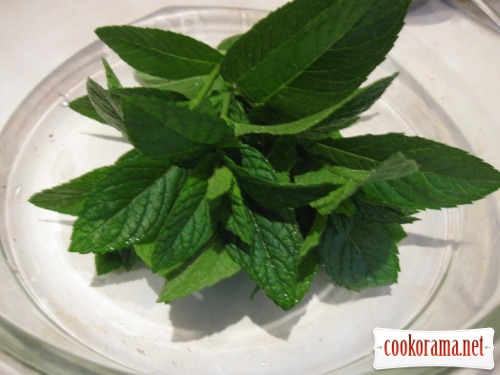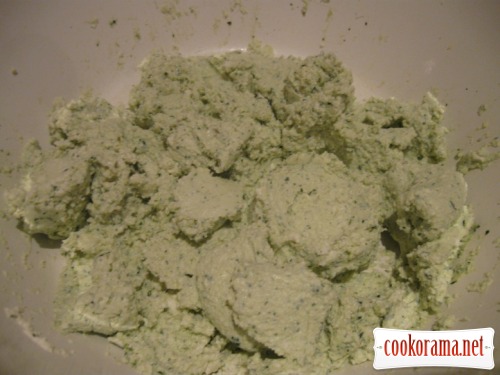 Pour gelatin with boiling water, stir until dissolved, leave to cool a little.
Separately, whisk cream with the sugar.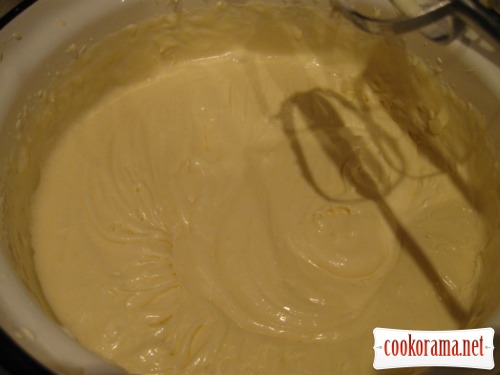 Add a pinch of vanilla, whipped cream, dissolved gelatininto cottage cheese and whisk all with a mixer fora couple of seconds. Curd mass is ready.
Fill piping bag with it, cut biscuit into portions pieces, squeeze the part of the mass, lay blueberries, curd mass on top again and refrigerate for at least 0.5 hours.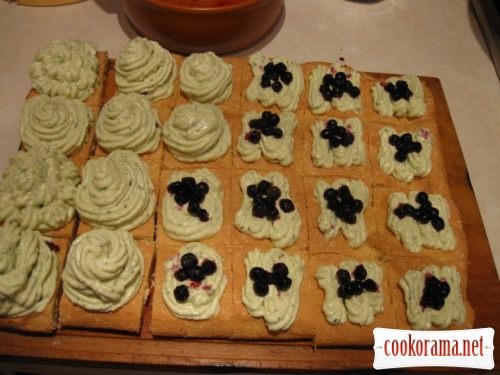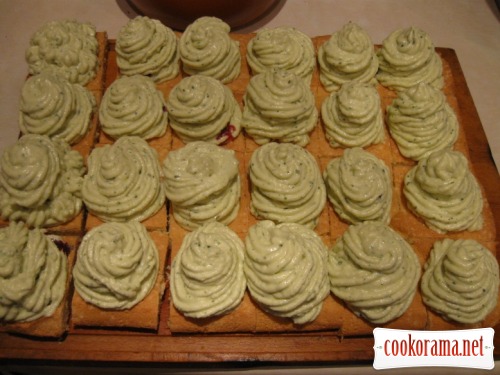 Bon appetit!
562

25 May 2011, 17:59