Cream borsch from apples and beetroots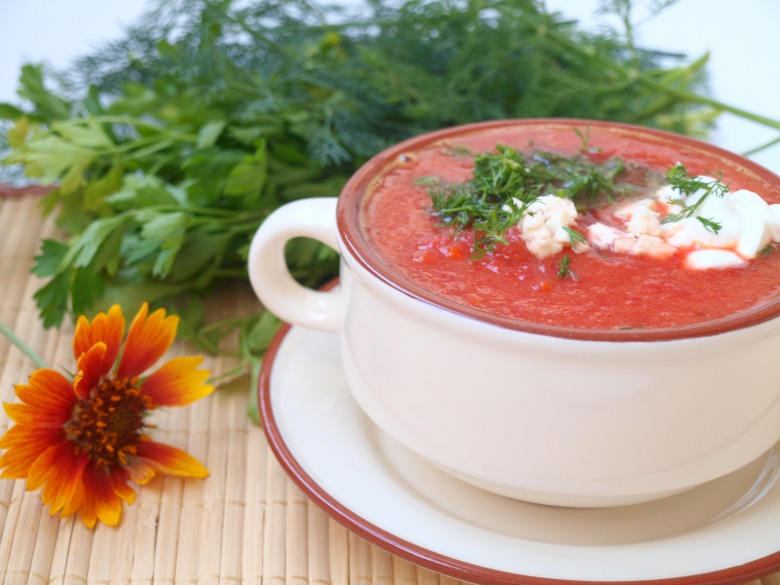 Ingridients
1 шт.
1 шт.
2 шт.
1 шт.
4 шт.
800 g.
1,5 l
20 g.
50 g.
40 g.
I saw this borsch at Tanusha- dolphy and wanted to make it. Borsch is very fragrant and easy. Celery and apple flavor makes it unique! Serve the borsch with sour cream and cheese, but if without them, you get a great lean dish. Personally, I have prepared a few times and tried both options — each is good in its.

Preparation:
Heat in the saucepan olive oil, add chopped garlic, onion, celery and carrots. Stirring, boil for 15 min, till vegetables become soft.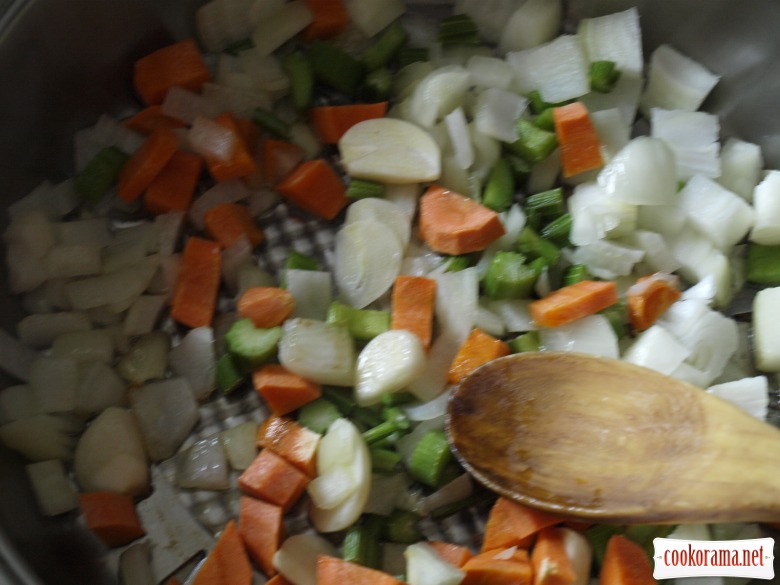 Dice beetroots and apples.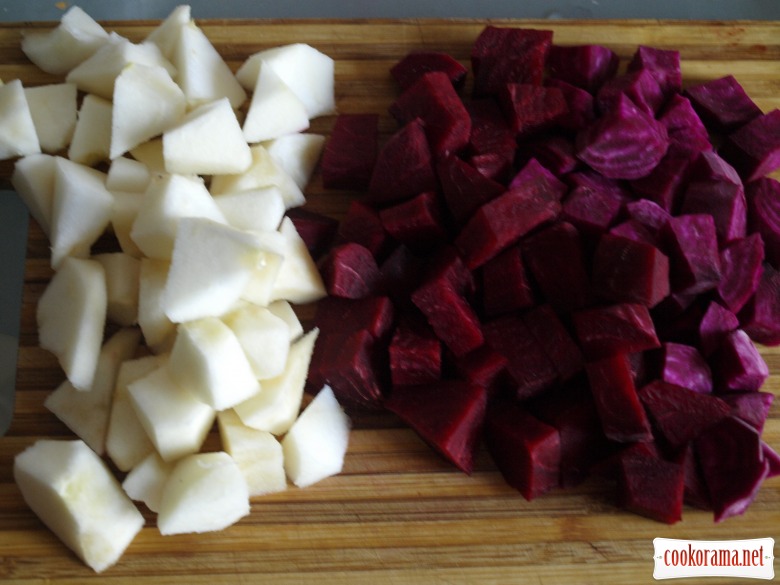 Add them in the saucepan to carrot, onion and celery. Stew all for 5 min.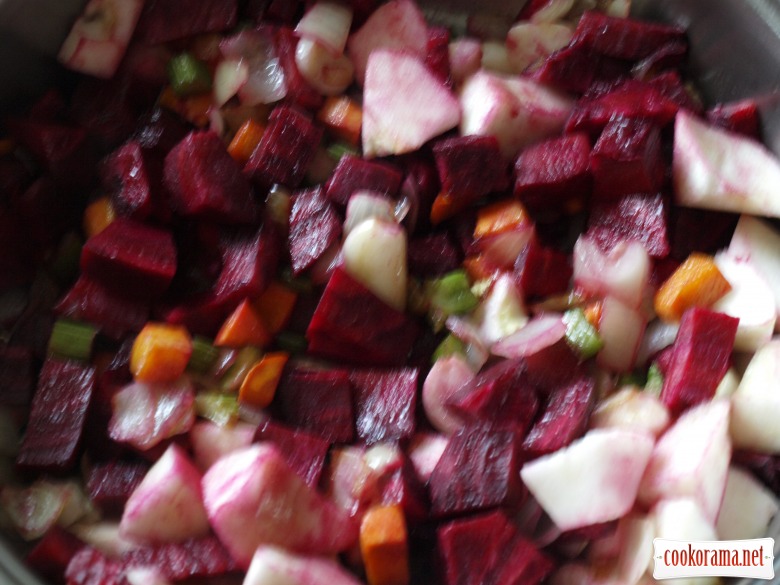 Add broth, salt and pepper to taste.
Bring to boil, then reduce heat and cover with lid. Cook till readiness of beetroot for 45-50 mni.
When beetroot is ready, pour borsch into blender and make puree from it.
Serve borsch with grated brynza and sour cream, put in plate fresh dill. Also tasty to serve a piece of rye bread!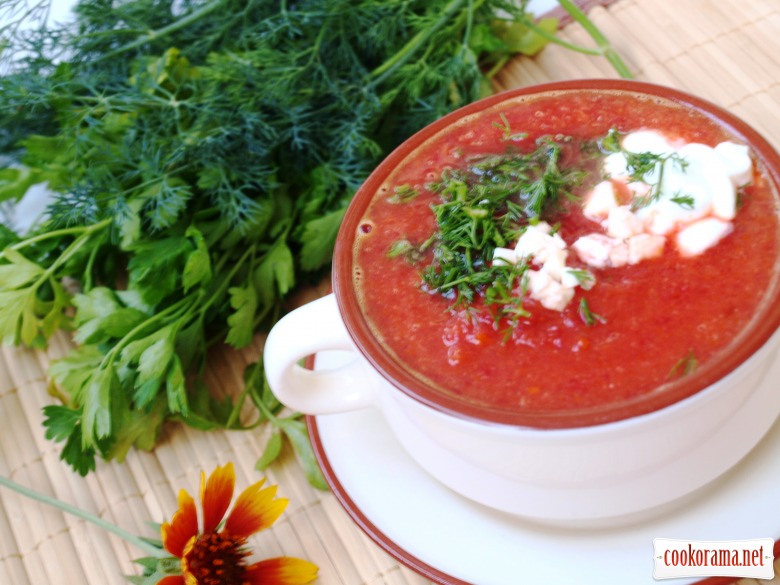 Bon Appetite!