Lentil puree soup with eggplant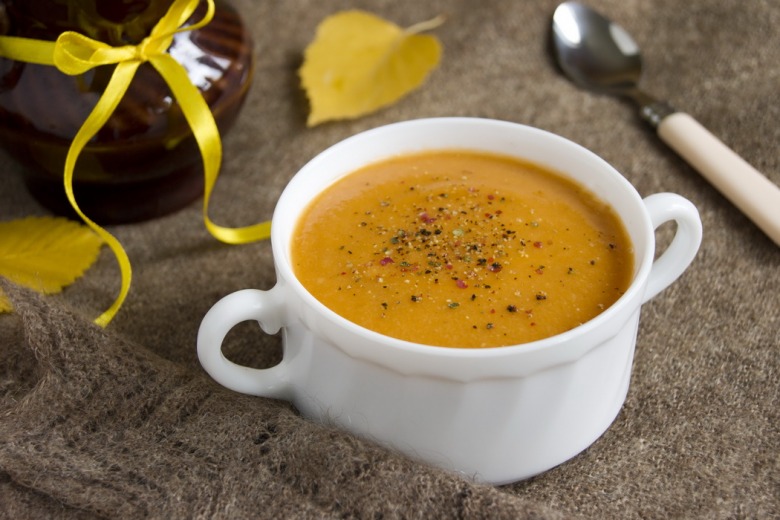 Ingridients
150 g.
450 g.
300 g.
60 g.
20 g.

ground mixture of peppers

2 g.
1 l
Lentil soups are very tasty and healthy. Now, when behind a window is damp and cold, such soups is a good saturating and warming dish. Special pleasure to eat freshly prepared hot puree soup from small tureens or small plates, seasoned with spices to taste.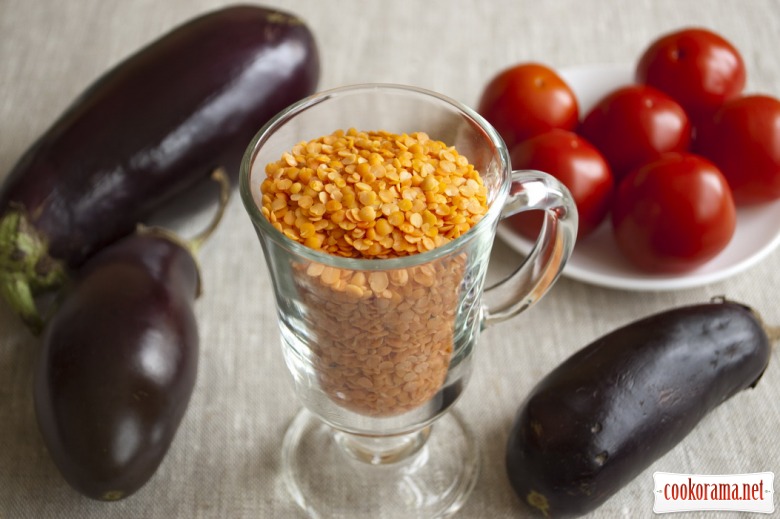 Preparation:
Wash eggplants, peel them and dice. Sprinkle with salt, mix and leave for 15-20 min. Wash lentil, put in the saucepan, pour with 1 l of water. Bring to boil, cook for 30 min.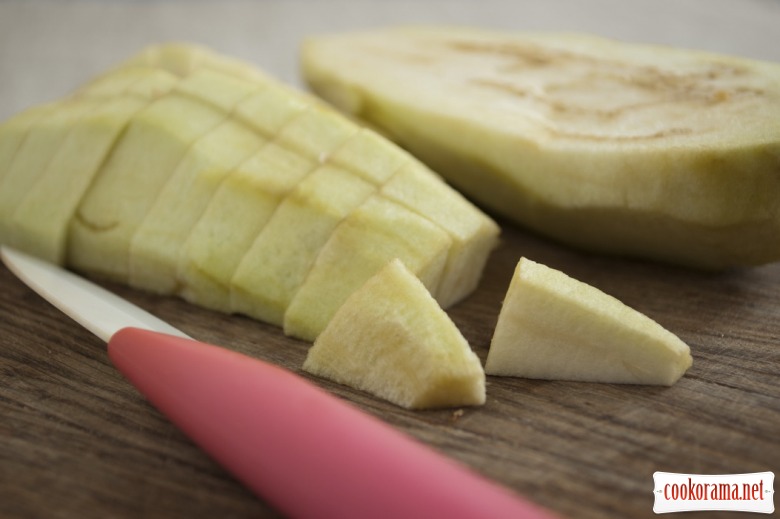 Wash eggplants from salt, drain water. Fry a bit in 2 tbsp of oil.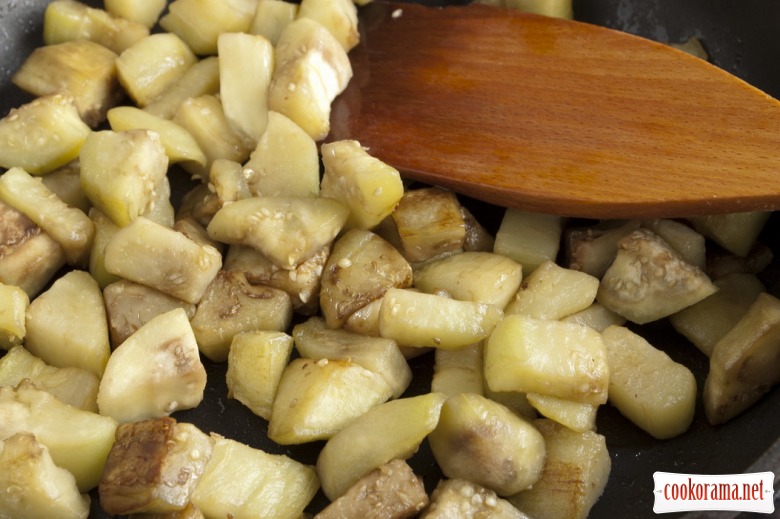 Add pieces of eggplant to lentil. Boil for 5 min.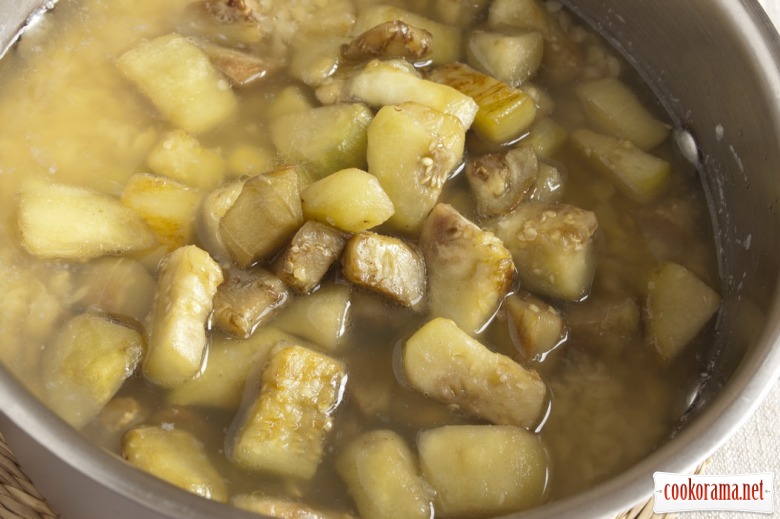 Peel tomatoes, grind into puree. Stew puree a little in 1 tbsp of oil. Add to lentil and eggplants. Boil for another 5 min.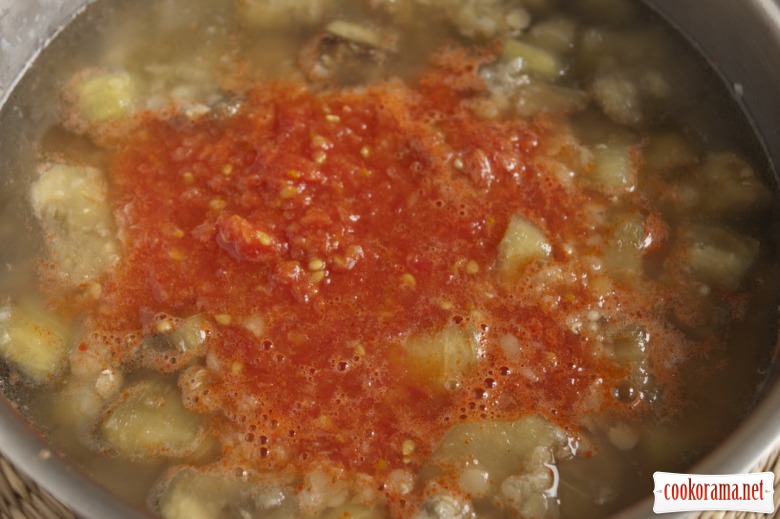 Try ready soup for salt Grind in blender into puree. Few appetizing mixture turns into a sweet puree soup in autumn colors.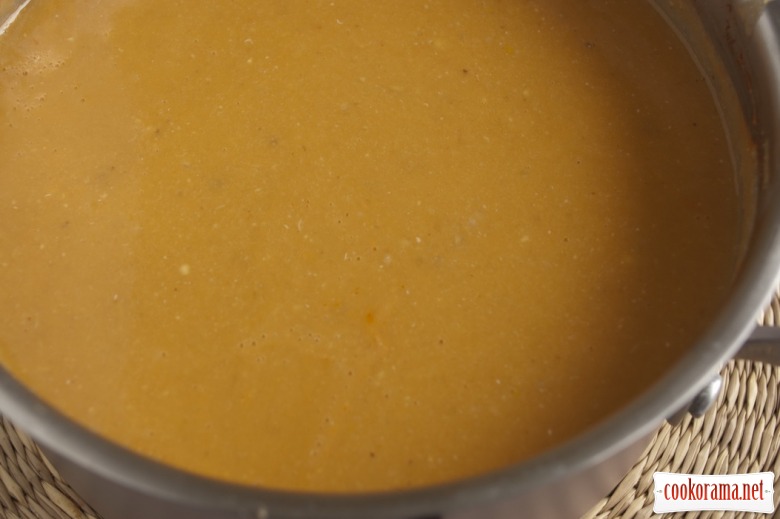 Serve with a mixture of freshly ground pepper.