Cream soup with potatoes and leeks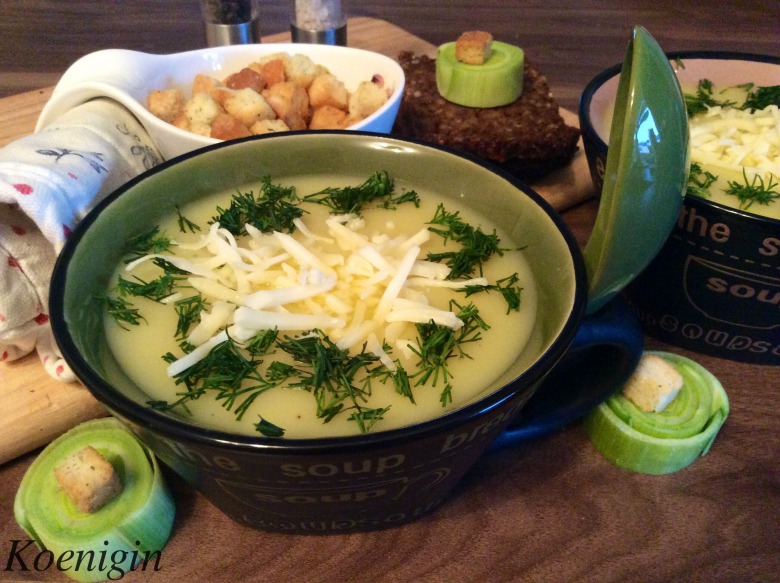 Ingridients
1 kg
1 шт.
1 шт.
1 шт.
1 шт.
0,5 шт.
0,5 glass
Delicious warming winter soup.

Preparation
Wash and clean leeks, slice white part coarsely.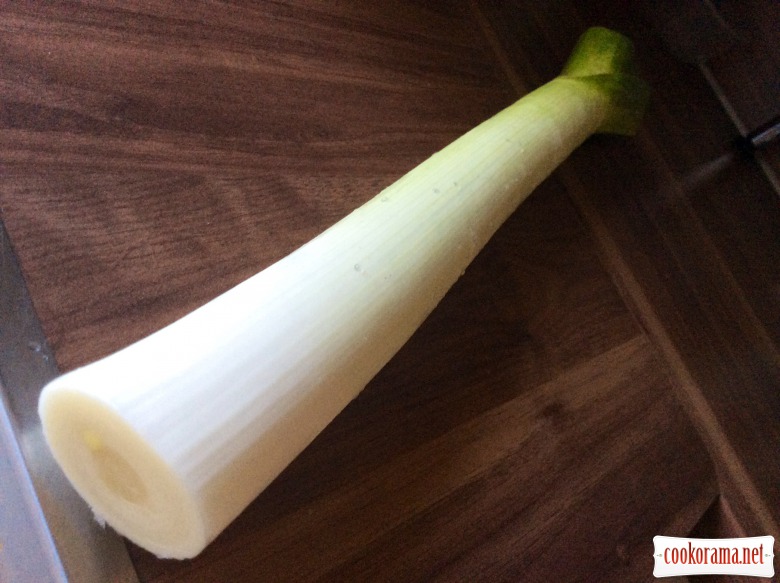 Fry in saucepan in mixture of butter and oil, 1/1.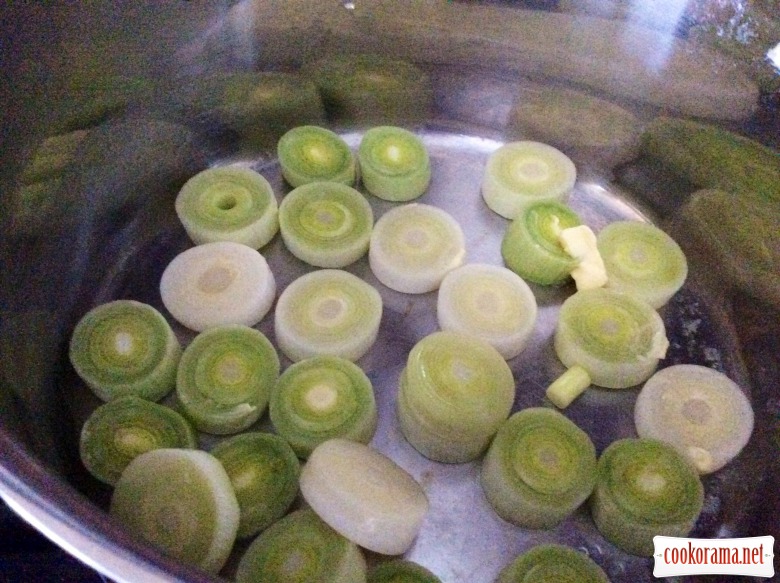 Peel potato, wash it, dice coarsely, add to leeks and slightly fry together.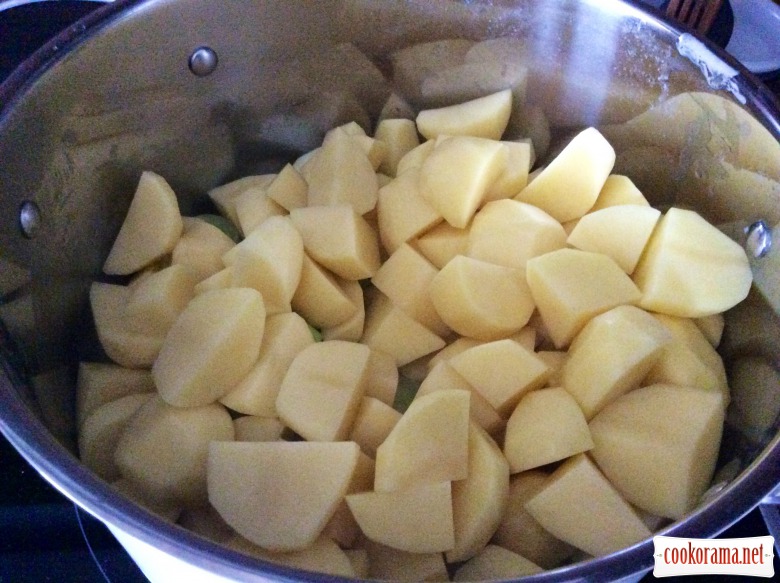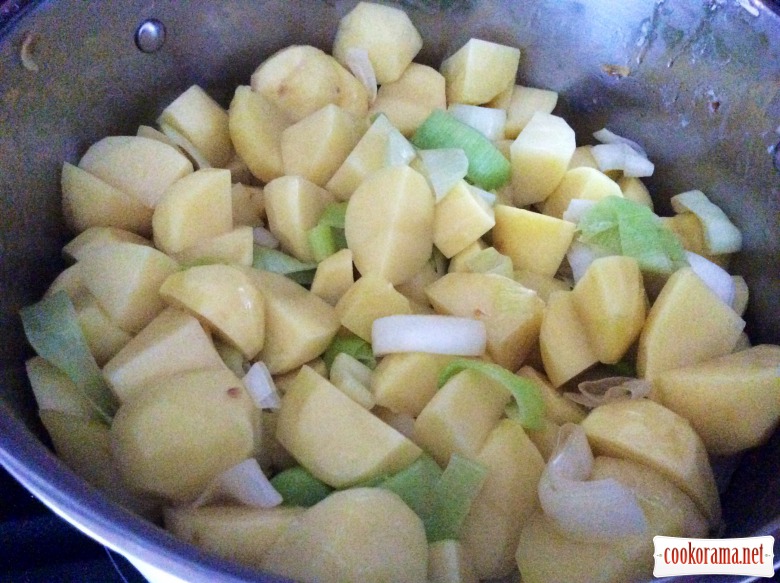 Prepare vegetables, wash, peel. Top potato and pour with water, to cover vegetables a bit.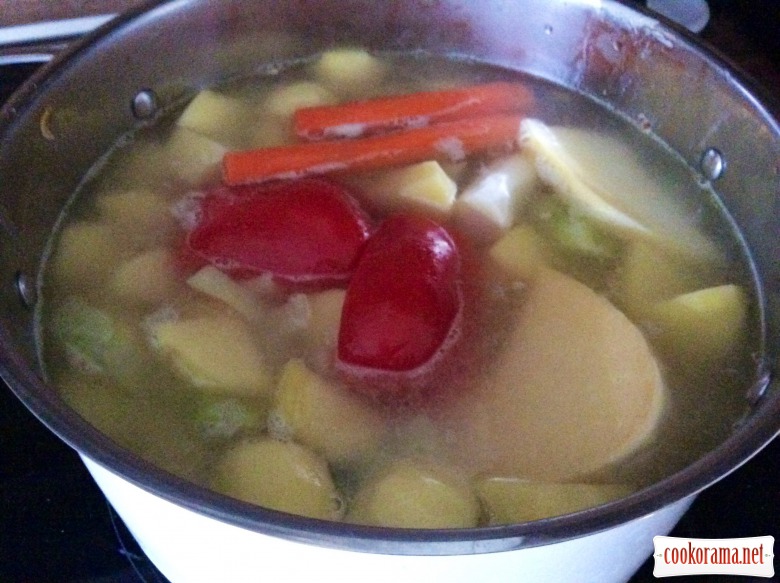 Bring to a boil, salt and boil over low heat for 30-35 min, to boil potato well.
Drain water in container 0,5 l, remove vegetables (except potato and leeks). Grind potato with leeks and remained broth in blender into puree. Gradually add drained broth till desired consistency of soup.
At the end add warm milk, piece of butter and heat for a few minutes.
Decorate with dill before serving. Serve with croutons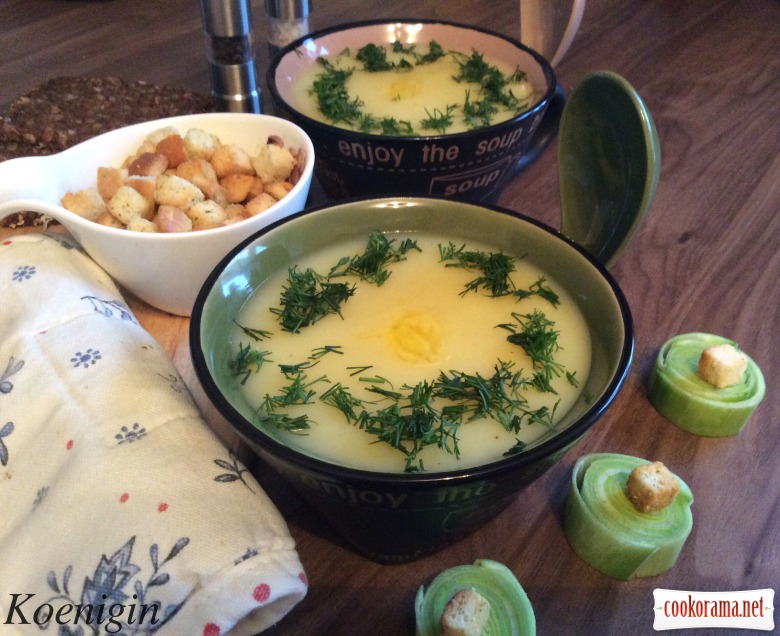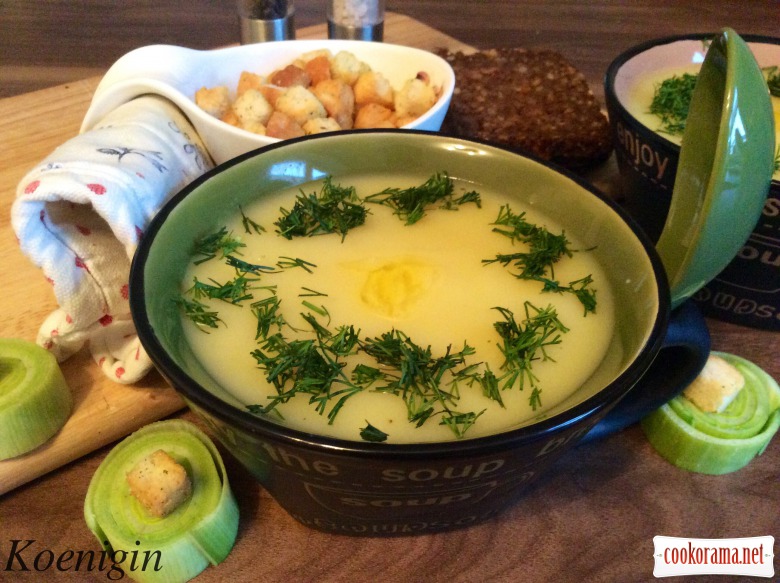 and, if desired, add some grated cheese.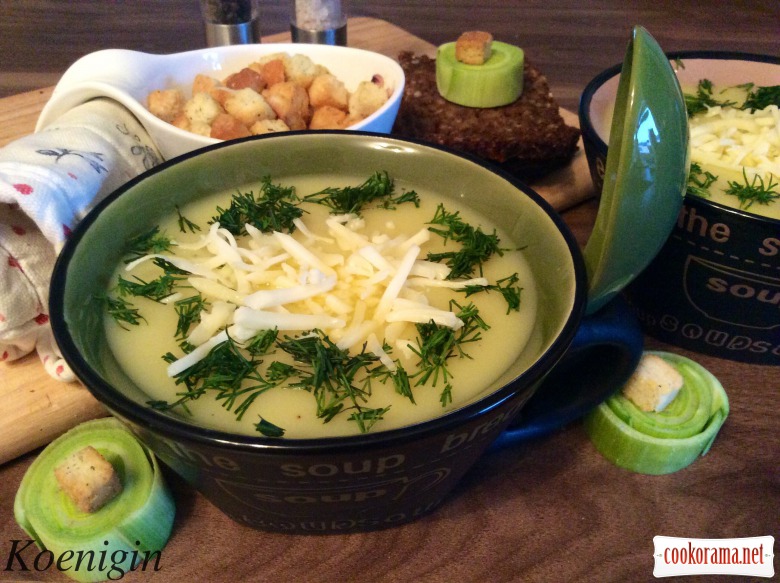 Bon Appetite!
755

26 November 2014, 19:13