Velvet vegetable cream soup with apples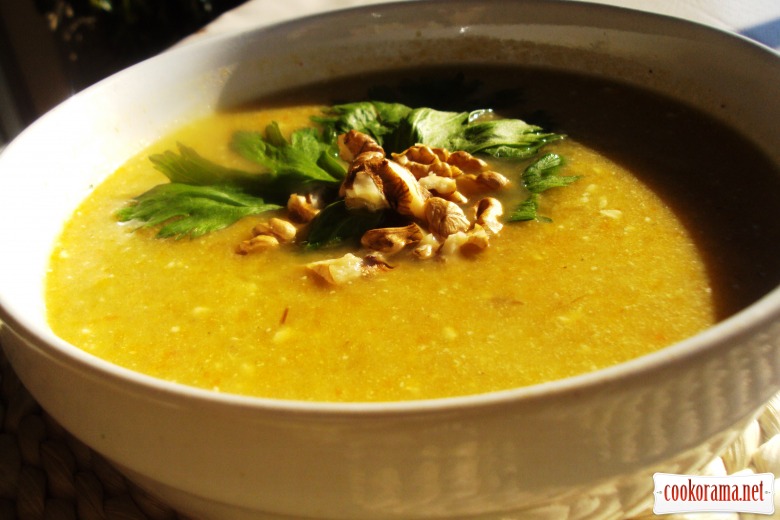 Ingridients
40 g.
1 шт.
1,5 шт.
2 шт.
2 шт.
3 шт.
1 l
200 g.
4 шт.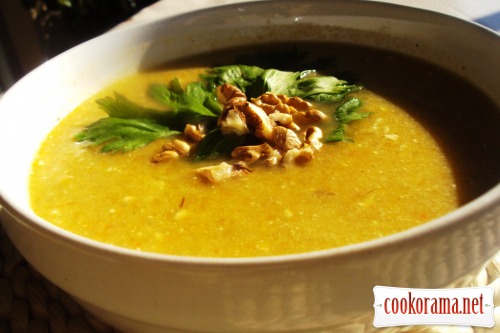 Delicate, flavorful soup with apples.
It`s better to take not sweet apples. Granny Smith suit the best.

Preparation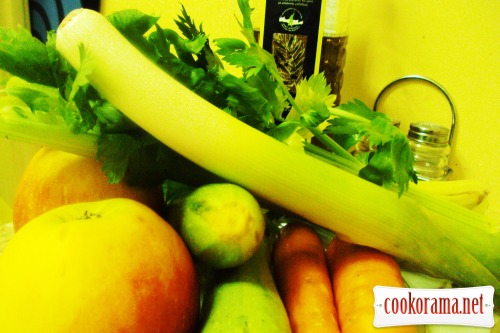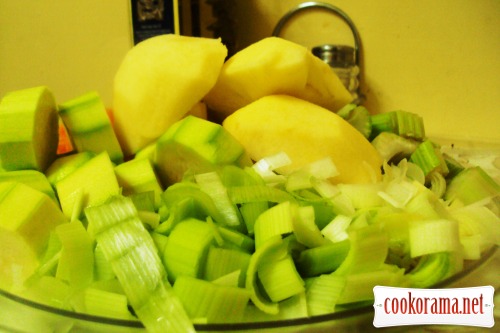 Prepare all the products. Slice the bulb onion; chop the celery stalk, clean and slice the zucchini and carrots. Peel the apples, remove core and chop them.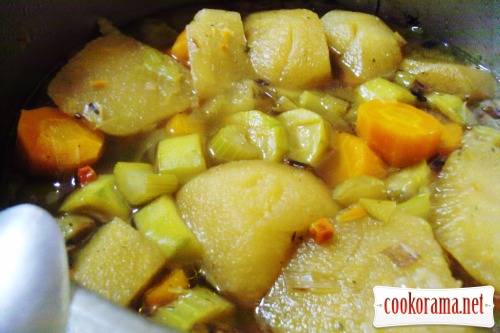 In a large saucepan over moderate heat warm the olive oil and saute the leeks to transparency. Add the rest of the vegetables and apples. Stew for a few minutes. Pour the broth.
Wait till boiling, reduce the heat, add some salt and continue to boil for 25 min or till apples become soft. Pour the soup into processor or blender and mix into a smooth mass.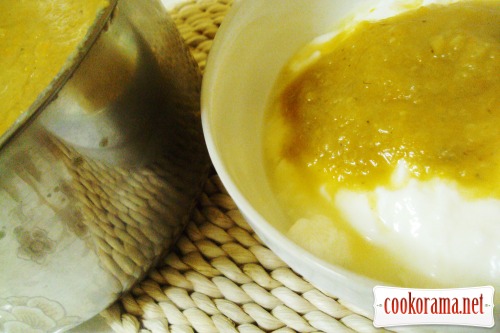 Put yogurt into a bowl and add soup with a spoon (5-6 spoons), continue to stir. Pour diluted and heated in such a way yoghurt into saucepan.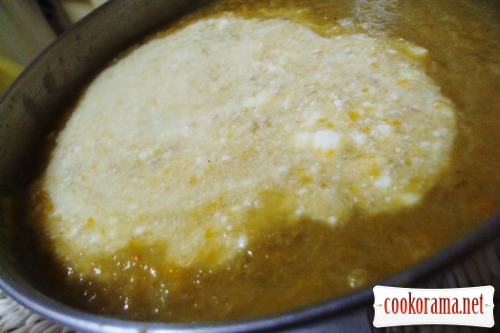 Put saucepan on the stove and heat the soup, do not boil(not to curl a yogurt). Add salt and pepper.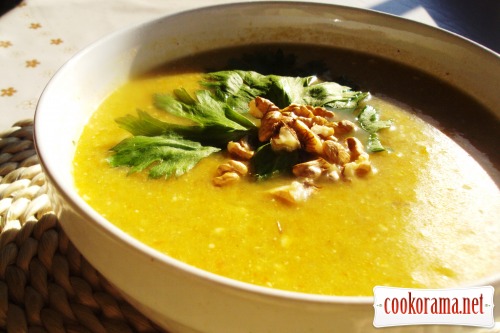 Pour into portion plates, put in the centre some chopped onions and serve.
Bon appetite!